Jesser Has Attracted Millions of Subscribers on YouTube — What's His Net Worth?
In recent years, Jesser's popularity and net worth has blown up due to his YouTube gaming videos and real-life sports challenges with known personalities.
The gist:
While publicly unknown, it's estimated that Jesser's net worth lands between $10 to $20 million due to his revenue from YouTube and other income sources.
Jesser has over 15.6 million subscribers on his main channel, where he does real-life sports challenge videos and more, pulling in millions of views.
What helped boost his popularity was a basketball match with rapper YK Osiris to win $60,000 in 2021, but Jesser recently claimed YK didn't pay up despite losing.
Article continues below advertisement
Jesse Riedel, fondly known as Jesser, started his YouTube channel in 2013 after graduating from university. His early days were mostly about blending online gaming and basketball in some fashion, like uploading comedic clips from NBA 2K. He also built an audience by playing long-running franchises like CS: GO and Minecraft.
Despite widening his range, focusing on the NBA was his main appeal. Doing so spawned various video series where he challenged friends and surpassed basketball challenges, earning him more attention the wilder they got.
Fast forward to 2023, and now Jesser is one of many big names on YouTube centered on sports-like content. His net worth has skyrocketed due to his fame to levels the creator probably never anticipated years ago.
Article continues below advertisement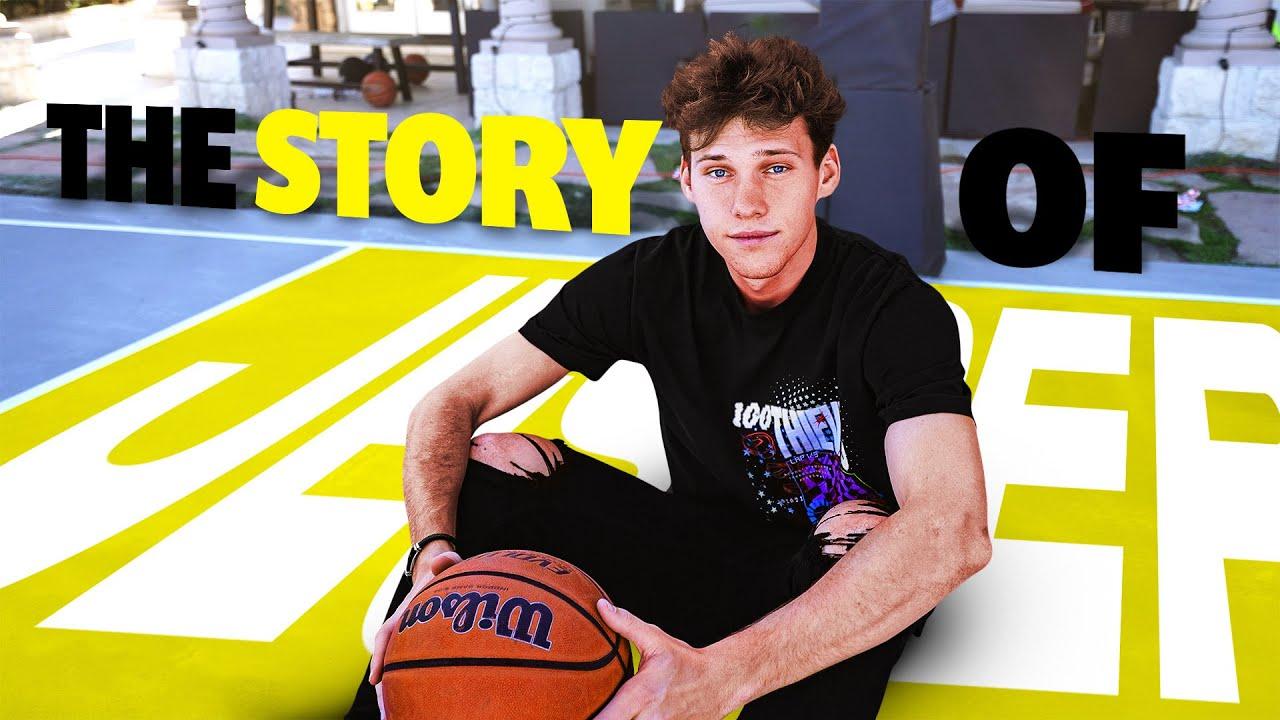 Jesser's net worth explained:
Jesser's official net worth for 2023 is unknown as of this writing, but it's estimated to hang around $10 to $20 million this year. In 2022, the YouTuber made $4-$5 million, but his numbers on the platform and overall growth have boomed further since.
Article continues below advertisement
Jesser's main YouTube channel has over 15.6 million subscribers, a notable far cry from the 4 million he achieved on June 3, 2022. He also has a reaction channel with over two million and a gaming channel with 230,000 subscribers.
Additionally, Jesser is a member of 2HYPE, an American YouTube group that does basketball videos and sells merchandise, and lifestyle brand and gaming conglomerate 100 Thieves. Just recently, Jesser launched his first-ever shoe line, the Bucketsquad.
Article continues below advertisement
It's hard to estimate the creator's earnings from merchandise with these different affiliates, but based on his YouTube alone, it's fair to say he's far above the $4 he made last year.
Jesser's popularity went up after his basketball match with rapper YK Osiris.
Article continues below advertisement
What's interesting about this match is that Jesser recently claimed YK never paid up the $60,000 after losing. Per Daily Loud, Jesser called YK a "scammer" over the incident.
Supposedly, the rapper left without paying and never responded to Jesser's text messages. News of this went out on Sept. 14, 2023, and the rapper has yet to respond to the claim.