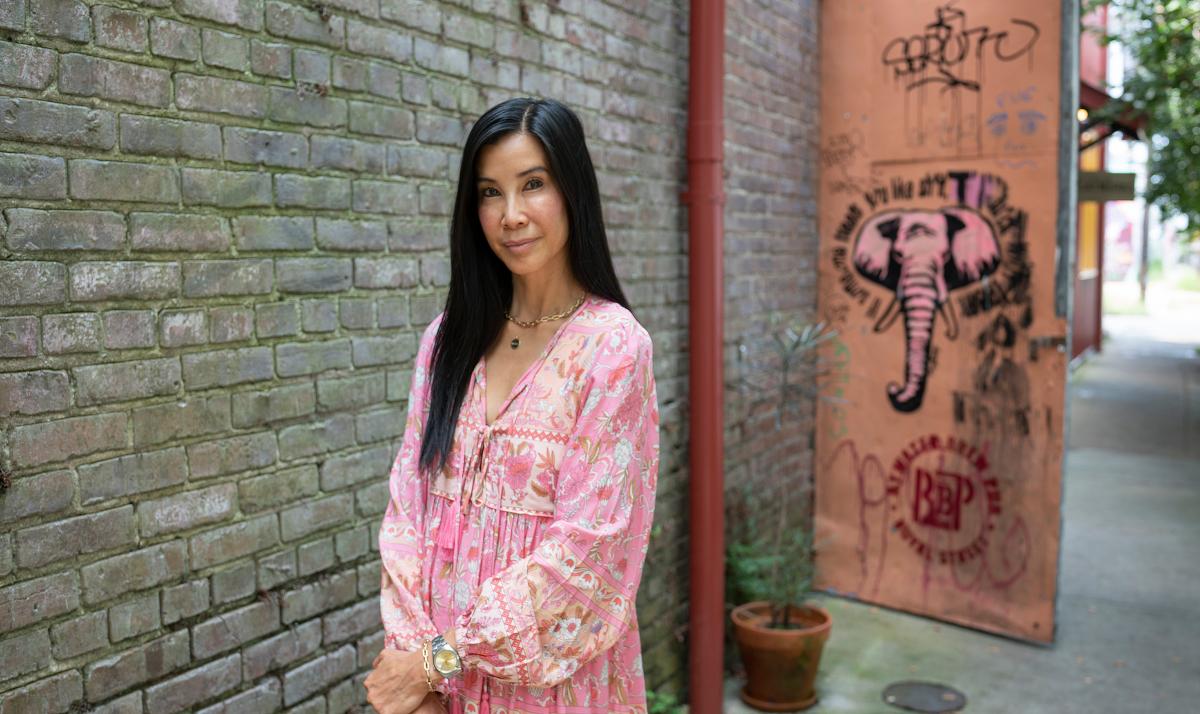 Why Was Lisa Ling Fired From 'The View'? Plus: A Look at Her Asian Food Docuseries on HBO Max
Investigative journalist Lisa Ling has quite literally been all over the world, to bring both harrowing and touching stories into our living rooms. From the drug war in Colombia to child trafficking in Ghana, Lisa has boldly gone where most press has never gone before. It's strange to think that she got her start on The View, which one could argue is the opposite of what Lisa — who now has a new show on HBO Max — ended up doing with her career. Why was Lisa Ling fired from The View? Now it's our turn to investigate.
Article continues below advertisement
Why was Lisa Ling fired from 'The View'?
In November 2002, after a mere three and a half years on The View, Lisa Ling moved on from the show. Her departure was announced on the show by Barbara Walters, a hero of Lisa's, who said, "Some three years ago, when, after a long search, we were fortunate enough to have Lisa join us ... and I said, 'You should stay with us about three years, we know you want to be a reporter. And then you should think about spreading your wings.' And unfortunately, she took our advice."
Did Lisa quit?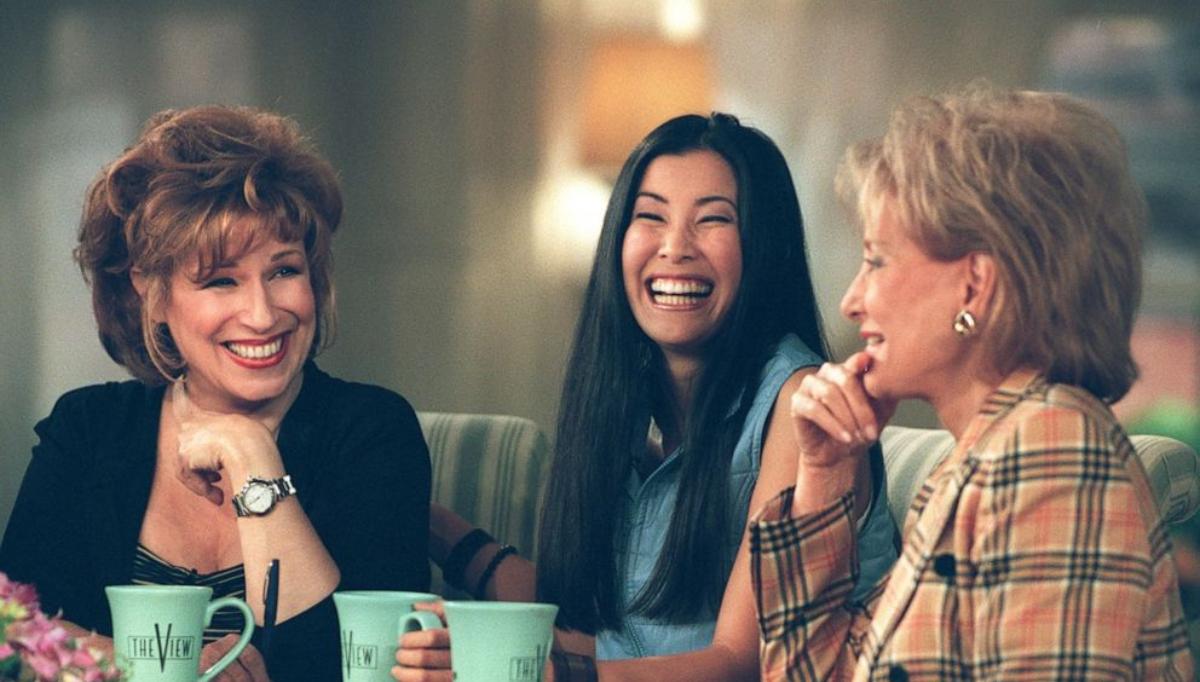 Article continues below advertisement
Lisa had a new job as host of National Geographic Ultimate Explorer, but it turns out she was asked to leave The View. While doing research for his book, Ladies Who Punch: The Explosive Inside Story of The View, author Ramin Setoodeh made the discovery that Lisa was actually fired from the show.
In an April 2019 interview with Salon, Ramin revealed that Lisa was more personally reserved than her co-hosts, which didn't work for the show. While it became smarter, ratings dipped.
In his book, she spoke about the fact that growing up in an Asian family meant keeping your private life private. When it came to The View, "I felt like I was doing as much as I could. But at a certain point, it would upset people in my life when I would talk about them without permission," she told Ramin.
Article continues below advertisement
Lisa was recently a guest co-host on The View, while the show is on the hunt for Meghan McCain's replacement. The panel was discussing the fact that President Biden was caught calling Fox News' Peter Doocy a "son of a b---h" under his breath, which led to an apologetic call from the president. Lisa felt that wasn't enough and that an apology to the entire country was warranted. The panel, and most of social media, disagreed.
Article continues below advertisement
Lisa Ling has a new project that hits closer to home.
Lisa recently told NBC News that her new show, Take Out With Lisa Ling, has helped her to connect with her Asian American roots. Her grandfather had a bachelor's degree and MBA from NYU and the University of Colorado, but was unable to find work because he was Chinese. Lisa's grandmother taught piano, using her music degree from Cambridge in England, until they saved up enough money to open a Chinese restaurant in Folsom, Calif., called Hop Sing Eat Shop. Now, Lisa is taking us out for Chinese.
In Take Out, Lisa shows the world that the oft-ignored Asian American community in the United States — that makes up roughly 20 million of the population — is contributing a great deal to this country. She uses food to share history and tell stories about the many different Asian cultures that make up the U.S.
Article continues below advertisement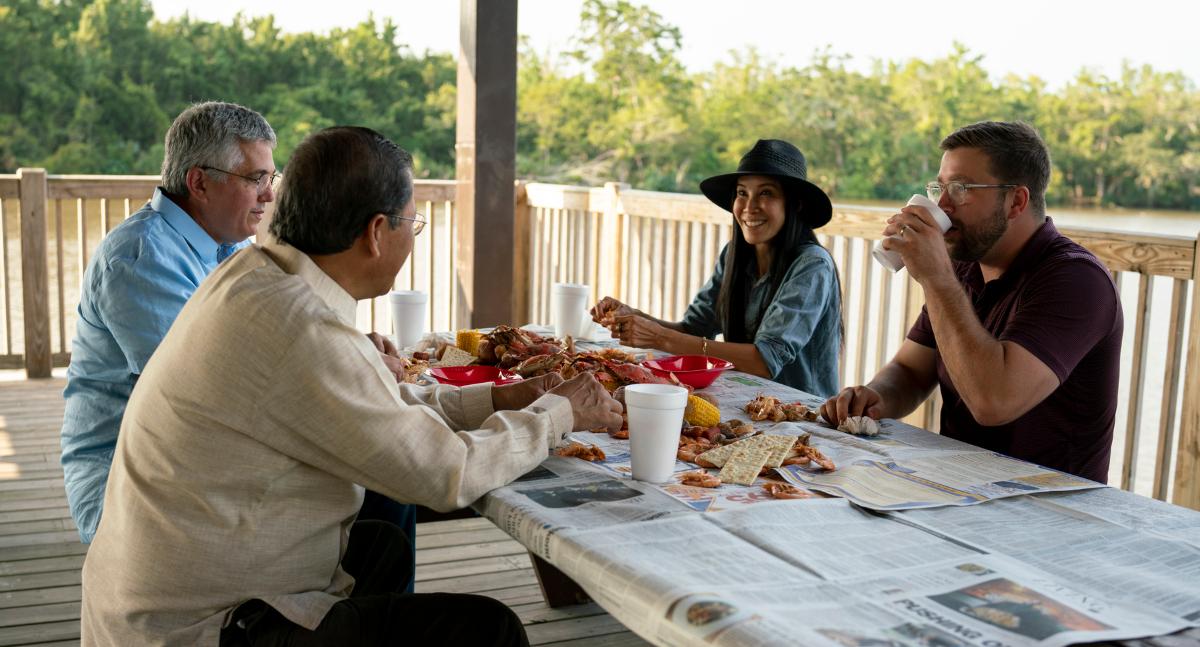 Lisa's own relationship with her culture's food was complicated when she was younger. On social media, Lisa wrote, "I spent the first 17 years of my life ashamed of my ethnicity — I just didn't want to be different from everyone else and that applied to the food I brought to school." She went on to say, "Today, I packed noodles, soy sauce fried egg, seaweed packets and French/Chinese cookies for my girls' lunch — I would have never brought those things to school when I was a kid!"
Article continues below advertisement
In the six-part docuseries, Lisa goes all over the United States to dig into the deliciously diverse Asian American culinary history. She travels to New York, where the largest community of Bangladeshis lives, to find out why their food is often mistaken for Indian. A pit stop in New Orleans explores the long and rich history of Filipino culture and cuisine. Lisa leaves no yummy stone unturned, while showing the world how beautiful and important the Asian American people are to this country.
Take Out With Lisa Ling debuts on HBO Max on Jan. 27.