Why Did Comedy Central Talk Show 'Not Safe With Nikki Glaser' Get the Ax After Just One Season?
Stand-up comic and roast queen Nikki Glaser has certainly made a name for herself over the last 10 years. So, why was her show 'Not Safe With Nikki Glaser' canceled?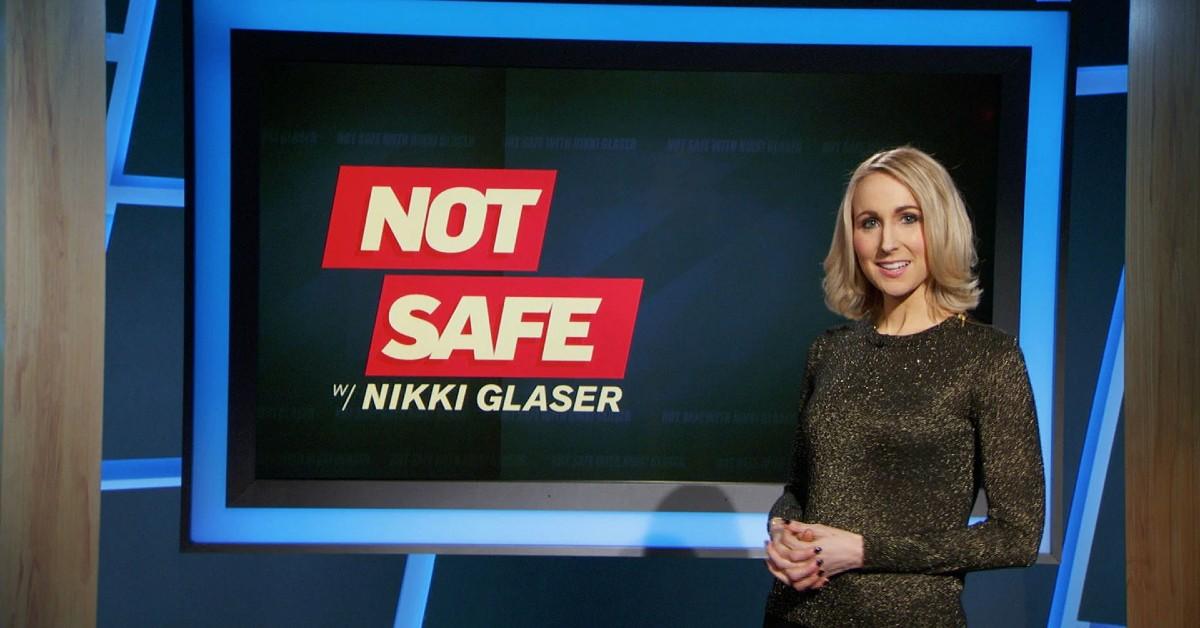 Along with the likes of Amy Schumer, Ali Wong, and Hannah Gadsby, Nikki Glaser has been one of comedy's golden girls for several years now. With her vulgar honesty and unapologetic love of all things sexual, Nikki — who's called herself a "curious perv" — is known for hilarious sets about the realities of dating and bedroom activities. So, it's not surprising that her 2016 Comedy Central talk show, Not Safe with Nikki Glaser, encompassed the same topics.
Article continues below advertisement
"If there's a sex or relationship topic that would make a normal TV host blush, Nikki Glaser will tackle it with an enthusiasm as shameless as it is entertaining," Comedy Central's website states of the series. With ridiculous segments involving sex-related interviews with her parents (newsflash: her dad apparently has an above-average-sized package) and the "Single Person Bill of Rights," Nikki's bold sense of humor and bubbly, likable personality shined in Not Safe.
Premiering in February 2016, Not Safe With Nikki Glaser was originally picked up for 10 episodes. In a pleasant turn of events, the series' first and only season was extended to 20 episodes, per Deadline. Given this, and the fact that it earned a Rotten Tomatoes score of 100 percent (out of just seven reviews, however), it's a shame that Not Safe never saw a sophomore season. Gone too soon. So, why was it canceled?
Article continues below advertisement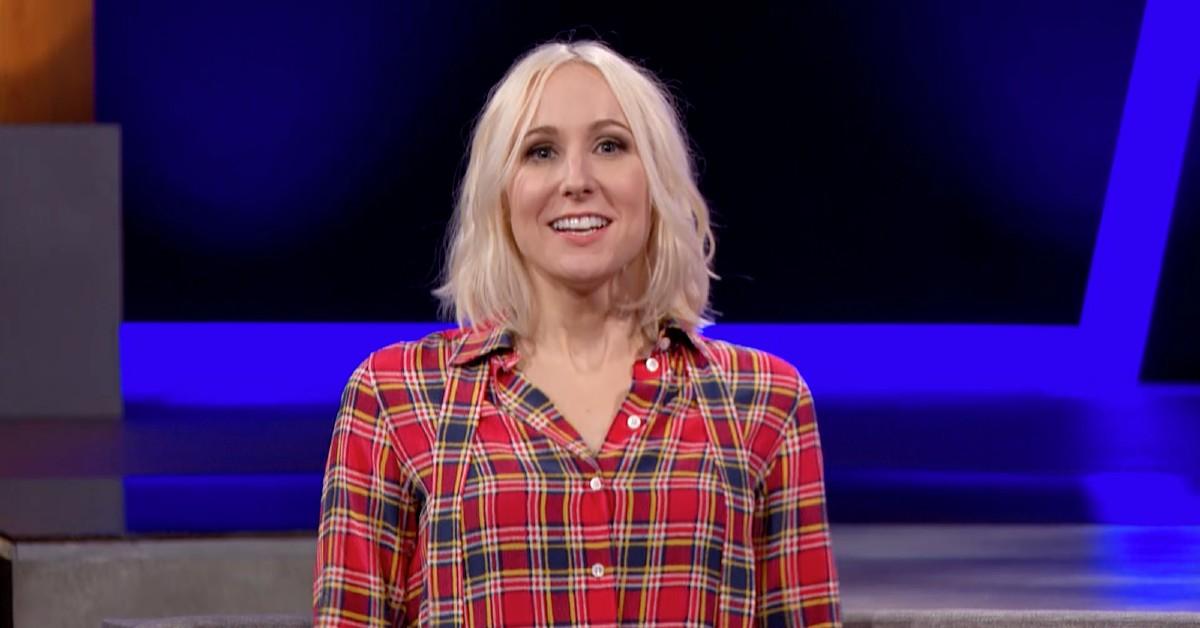 Why was late-night talk show 'Not Safe With Nikki Glaser' canceled?
Though Comedy Central made it known that it was interested in exploring other opportunities with Nikki, her smart and wonderfully sex-positive talk show didn't gain an audience quite like The Daily Show with Jon Stewart did from 1999 to 2015.
Article continues below advertisement
"While never a giant hit, the show was a low-key charmer that inspired enough confidence at Comedy Central for a double order of its initial 10-episode run," Kaitlin Fontana wrote for Vulture in 2016. This is about as much of an explanation as we're going to get. Though ratings weren't stellar, Nikki Glaser certainly is.
Nikki's reality show 'Welcome Home Nikki Glaser?' recently premiered on E!
TV hasn't seen the last of this blond funny lady. Since Not Safe was canceled, the podcaster and roast queen released her 2019 Netflix stand-up special Bangin' and appeared in The Comedy Central Roast of Alec Baldwin, which, too, premiered in 2019. In May 2022, she's here to gift us with a reality series. Premiering the first two episodes on May 2, Welcome Home Nikki Glaser? follows the titular star as she ditches her ultra-chic Hollywood life to move back home to her hometown of St. Louis, Mo. Why? A little thing called the COVID-19 pandemic changed her plans.
Article continues below advertisement
There, Nikki spends lots of time with her parents, Julie and E.J. Glaser, her childhood BFF Kerstin Robertson, and her roommate, Andrew Collin. While she finds her footing in the familiar city, working extra hard to ensure her career continues its upward trajectory, Nikki accidentally rekindles a romance with her ex-boyfriend, Chris Convy. Is the nostalgia getting to her? Or is this what fate has in store for the comedian? We've seen Nikki get personal in the past, but this is a whole other level of intimate.
"Who knows, maybe St. Louis is home now," she says in the series' trailer. You'll just have to watch and find out.
New episodes of Welcome Home Nikki Glaser? air on Sundays at 10 p.m. EST on E!