After Six Seasons, Netflix Has Canceled 'Patriot Act'
Hasan Minhaj's weekly Netflix talk show 'Patriot Act' just got canceled. So, why is the talk show not returning for a seventh season?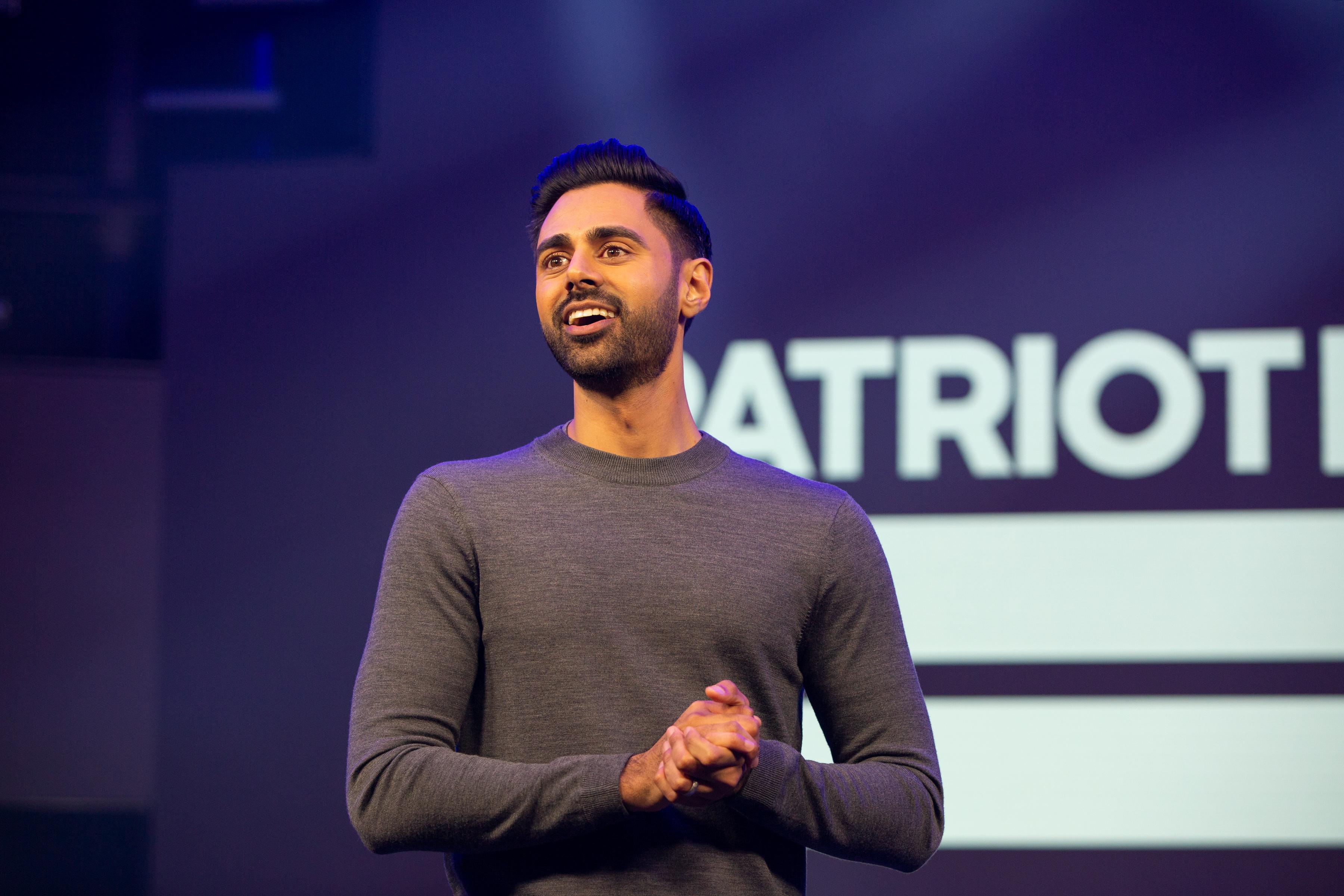 There have been countless comedy talk shows about politics. From The Daily Show to The Colbert Report to Last Week Tonight, politics typically make for great satire and that's why these shows have become classics. Netflix's Patriot Act was set to make the same kind of splash, however, its life was cut short recently.
Article continues below advertisement
'Patriot Act' ran for six seasons on Netflix.
Patriot Act premiered in 2018 and aired for 39 episodes across six seasons on Netflix. The show covered timely political and cultural events while having a comedic edge. Recent episodes covered the coronavirus crisis, George Floyd's death at the hands of police officers, and the 2020 election. During its run between October 2018 and June 2020, the show was met with much critical acclaim and even won an Emmy for Outstanding Motion Design.
Article continues below advertisement
Hasan Minhaj, the host of Patriot Act, took to Twitter to say farewell to the show and also make a joke about all the televisions on the set. "What a run," Hasan wrote on Twitter. "Patriot Act has come to an end. I got to work with the best writers, producers, researchers, and animators in the game. My 2 babies were born and grew up with the show. TY to @netflix and everyone who watched. Now it's time to return these screens to Best Buy."
Article continues below advertisement
Talks shows haven't fared well on Netflix in the past.
As far as why the show, though praised by critics, was canceled, the answer could lie in the type of the show Patriot Act is as well as the lack of viewership.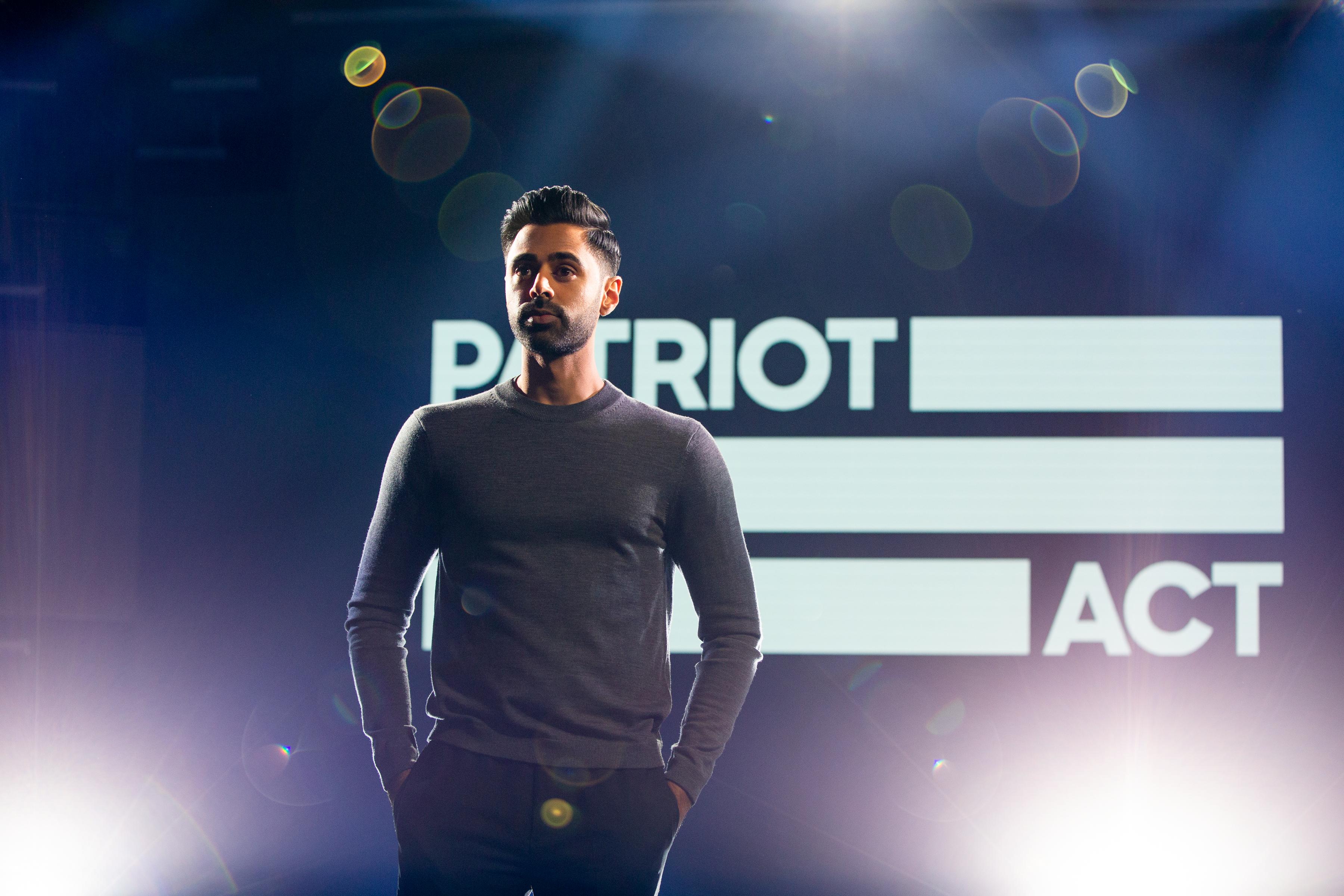 Article continues below advertisement
Variety theorized, "Talk shows have been a challenging genre for Netflix's as an on-demand service, as multiple other shows such as Chelsea Handler's Chelsea, The Break With Michelle Wolf, and The Joel McHale Show With Joel McHale all failed to last more than a couple seasons (the latter two were canceled after only one). Sources stressed to Variety that when it comes to renewal decisions for any program, Netflix heavily weighs viewership against the cost of production."
Fans were bummed to hear the news of 'Patriot Act' being canceled.
Many fans were disappointed to hear the news that Patriot Act was getting the ax, especially since host, Hasan Minhaj, was such a strong voice. One fan wrote, "Wait, Patriot Act has been cancelled? This is such a shame. Hasan was doing something needed and special, and spoke with such authority and clarity about issues centering South Asians. This sucks."
Article continues below advertisement
Another fan theorized that Netflix was purposefully canceling shows that have new episodes each week, mainly because that type of series (most cable television shows) work that way while Netflix prided itself on released entire seasons at once. They wrote, "I really think Netflix is setting these weekly shows up to fail. It's trying to encourage a viewing style that Netflix itself rendered obsolete. Patriot Act was incredible and would have done so much better if people understood how they needed to watch it."