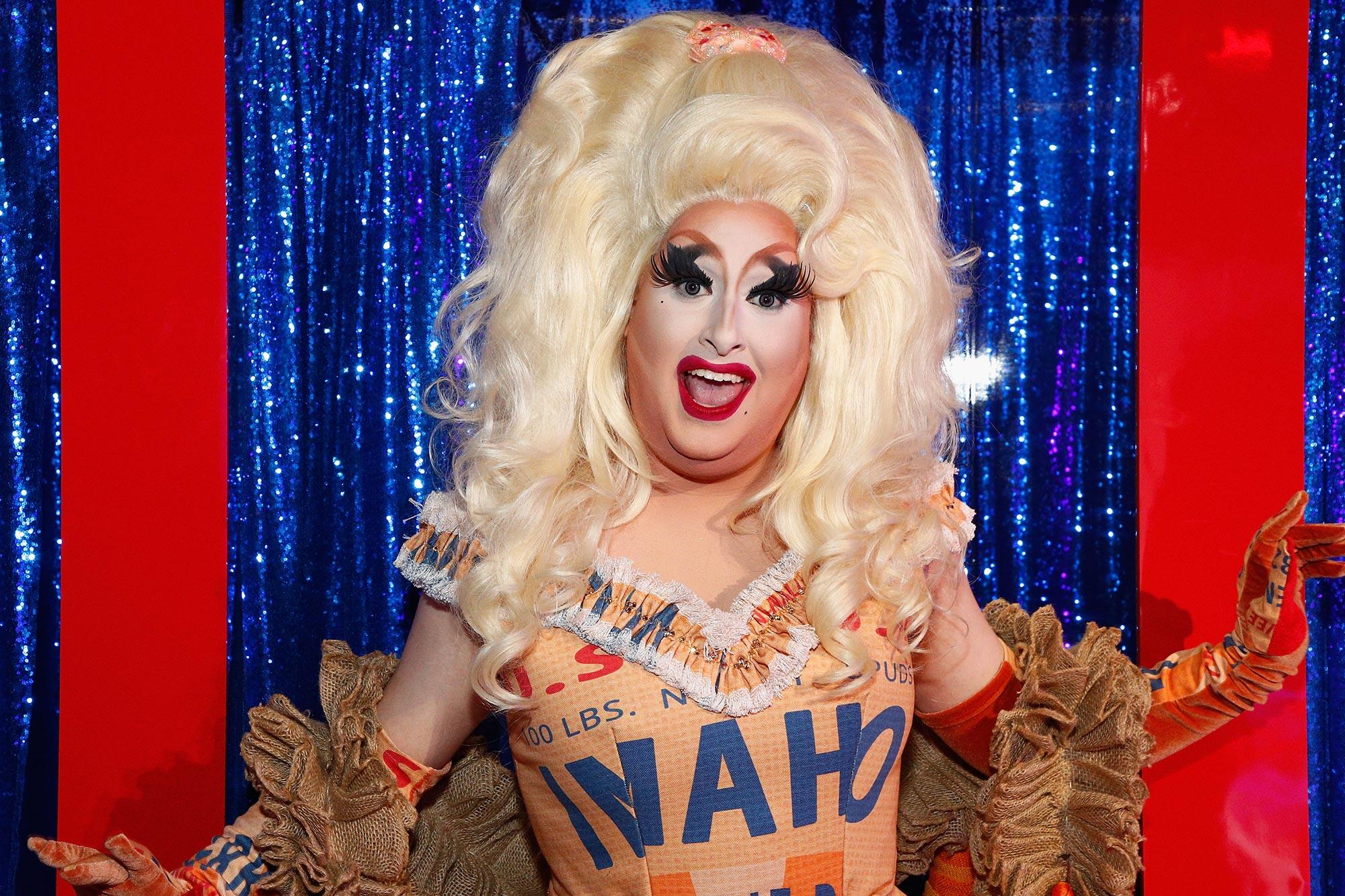 Sherry Pie Has Been Disqualified From 'RuPaul's Drag Race' Over Catfishing Allegations
RuPaul's Drag Race Season 12 contestant Joey Gugliemelli — who goes by his drag name Sherry Pie — has been disqualified from the reality competition. Allegedly, he posed as a casting director at a talent agency and then pressured five actors to film degrading videos of themselves as "auditions" for acting roles.
Here's everything we know about this mess.
Article continues below advertisement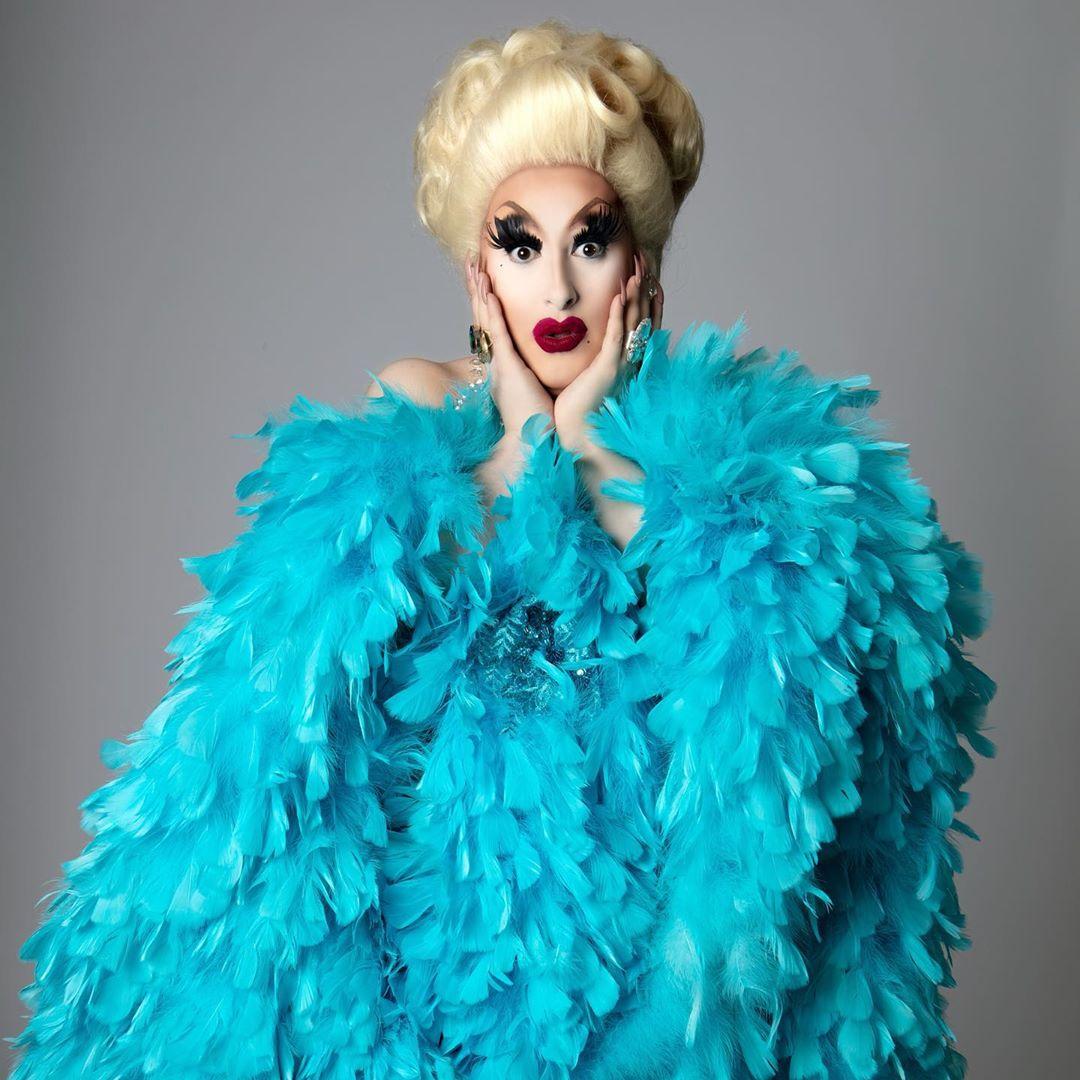 Joey allegedly tricked aspiring actors into thinking he was a casting director.
An aspiring actor, Ben Shimkus, wrote about his alleged experience with Joey in a lengthy Facebook post. There, he explained he met the drag performer at State University of New York College at Cortland, where they both studied musical theater together.
After Joey left SUNY Cortland, Ben received a tip from a friend about an available role at Playwrights Horizons in New York City. Ben was advised to reach out to a casting director named, Allison Mossey.
Article continues below advertisement
"Allison and I went through an email thread that lasted over 150 emails in about three weeks," Ben wrote. "We covered topics of pay, living situations in the city, when I would have to leave school for rehearsals, and conversations about acting choices for the character."
Article continues below advertisement
"I had to film scenes that felt particularly sexual and awkward, but the opportunity seemed too good to let the overt sexual nature or my inhibitions get in the way," he said on the Facebook post. "I wanted the professional experience and the bright and shiny object on my resume."
After Allison ignored Ben, he contacted the agency and the agency told Ben that there was no one with that name working at the company.
He allegedly catfished four other men, too.
Four other men joined Ben in accusing Joey of posing as a casting director. Daniel Lynn Evans, the owner of the Broadway Barber, told BuzzFeed News that he met Sherry Pie in 2017.
"About a week later, I got an Instagram message from her seemingly trying to make up for my missed job opportunity, trying to help me get cast in something that wanted 'big' guys," he told BuzzFeed. "I was still a little sour about what had happened, but a job is a job, so, like, whatever — just tell me what I need to do."
Article continues below advertisement
Joey apologized for his actions via Facebook.
Joey wrote an apology via Sherry Pie's Facebook page. He explained how he was disgusted with himself for causing "trauma and pain" on the five victims.
"I have been seeking help and receiving treatment since coming back to NYC," he explained. "I truly apologize to everyone I have hurt with my actions. I also want to say how sorry I am to my sisters of season 12 and honestly the whole network and production company. All I can do is change the behavior and that starts with me doing that work."
Article continues below advertisement
VH1 has responded to the allegations.
A spokesperson for the network and World of Wonder company commented on behalf of what's coming for the reality competition in the wake of Sherry's sudden departure.
"In light of recent developments and Sherry Pie's statement, Sherry Pie has been disqualified from RuPaul's Drag Race," World of Wonder, a production company and VH1 said to Entertainment Weekly. "Out of respect for the hard work of the other queens, VH1 will air the season as planned. Sherry will not appear in the grand finale scheduled to be filmed later this spring."
RuPaul's Drag Race will continue to air Friday nights on VH1.