Vanessa Barcelo Is Hoping that 'Baking Impossible' Will Allow Her to Reclaim Her Own Story
Why was Vanessa Barcelo of 'Baking Impossible' arrested? Read on to find out what happened and how she's reclaiming her story.
Your mission, should you choose to accept it, is to tune in to yet another delectable baking show on Netflix. This message will self-destruct (or collapse like a soufflé) in five minutes. We don't think the world will ever grow tired of baking shows. From Nailed It! to The Great British Bake Off, we love to watch amateurs and experts alike create delicious, at times stunning, food. However, Baking Impossible has a bit of a twist to it.
Article continues below advertisement
The new show pairs a baker with an engineer to create yummy and brilliant baked goods that at times defy all laws of gravity. And while we're always excited about meeting a new cast of cooks on any food show, there is one person from Baking Impossible we are particularly fascinated by. Vanessa Barcelo, a former beauty queen, was once arrested and fans are dying to know what went down.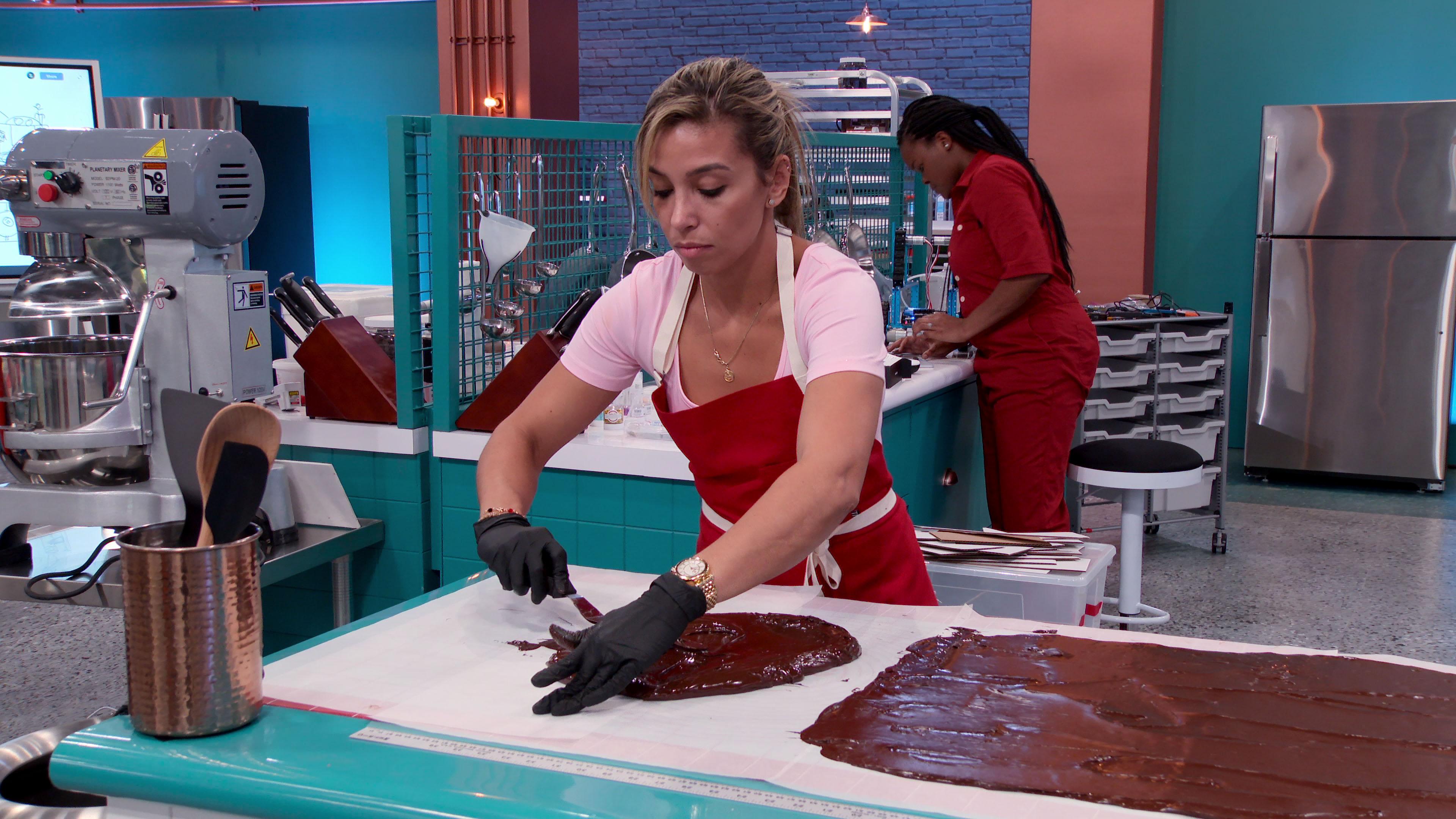 Article continues below advertisement
Why was Vanessa Barcelo from 'Baking Impossible' arrested?
Vanessa Barcelo is not just a baker. She is also a former beauty queen with an arrest on her resume. In December of 2016, Vanessa was hosting an Ugly Christmas Sweater party at her home in Hialeah, Fla. The purpose of the party was also to promote her business, One Love Cakes. Vanessa got into an argument with one of the guests, wherein she asked them to leave the party.
As this guest was leaving, Vanessa allegedly grabbed a bat she keeps in her home and started swinging at them, hitting them in the shoulder and back. While the injured party was on the ground, an unidentified friend of Vanessa's punched them in the face. Vanessa also allegedly hit them several times in the face while they were on the ground. The victim was taken to the hospital and treated for several injuries, including a damaged eye.
Article continues below advertisement
Vanessa was immediately arrested and charged with aggravated assault. However, she claims to have never hit the intoxicated partygoer. She merely threatened them with the bat because she thought this person was attempting to assault her cousin in an upstairs bedroom. Fortunately for Vanessa, prosecutors agreed and dropped the charges. She was fully exonerated and ready to bake another day as well as sue the local police, claiming the arrest damaged her business. That case was also dismissed.
Article continues below advertisement
How did Vanessa get on 'Baking Impossible'?
Vanessa's One Love Cakes Instagram is filled with some pretty impressive creations. From a hilarious roll of toilet paper cake to adorable masterpieces for any child's party, it's clear Vanessa is talented. Apparently, Netflix agreed because they reached out to her via Instagram, but she was terrified her past would come back to haunt her. In an interview with The Miami Herald, she said, "I thought they were going to raise red flags because of everything that comes up when you pull up my name."
The producers seemed unbothered by her brief run-in with the law because they selected her to participate in the show. They flew her to Southern California, where Vanessa spent over a month filming. Sadly COVID-19 prevented her from living it up, but all in all, she felt "it was a great experience."
Baking Impossible is currently streaming on Netflix.