Why Wasn't Bo Burnham at the 2022 Grammy Awards? The Comedian Just Won His First Grammy
Bo Burnham is now halfway to an EGOT, as he just won his first ever Grammy Award on April 3, 2022. So, why was the comedian absent from the ceremony?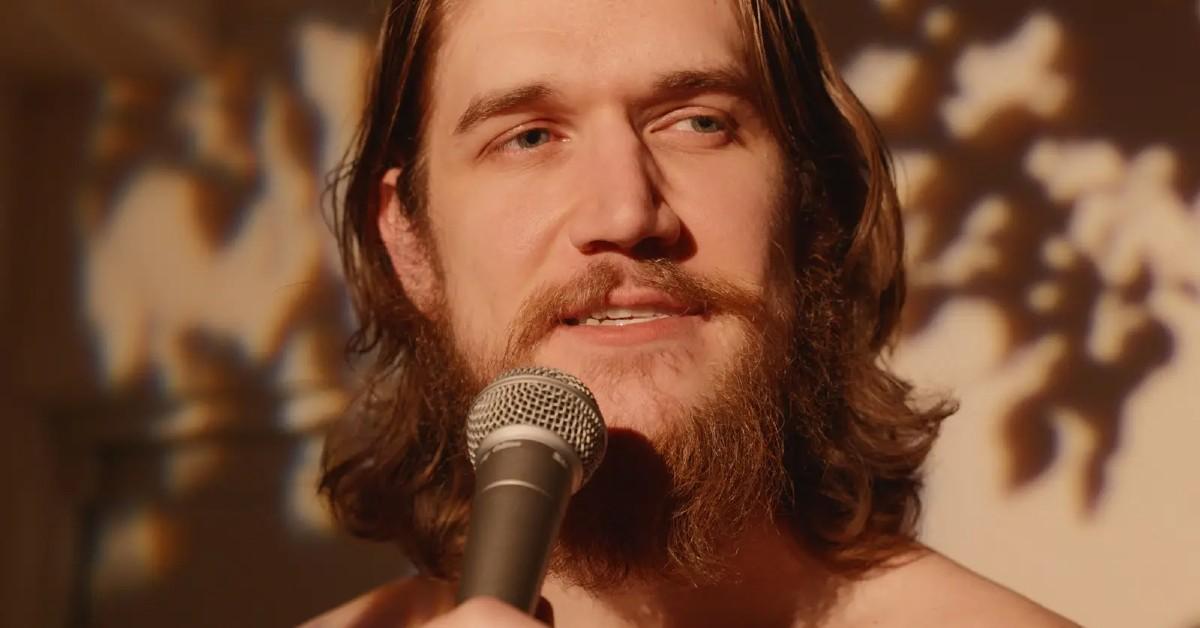 As you probably know, not every award accepted at prestigious entertainment ceremonies, such as the Oscars and Grammys, is televised. It's a decision that has caused somewhat of an uproar over the last few years; but unless the show goes on for upwards of, like, six hours, not every moment can be plastered on the small screen. After the infamously chaotic Academy Awards 2022 — which set the internet on fire — the Grammy Awards 2022 were a miraculous success in comparison.
Article continues below advertisement
Awards, such as the Best Spoken Word Album, Best Orchestral Performance, and Best Song Written for Visual Media, were not televised on April 3, 2022. The latter Grammy award was received by Emmy-winning comedian, actor, singer, and director Bo Burnham — who might as well be the internet's boyfriend — for his song "All Eyes on Me" from his 2021 Netflix special, Bo Burnham: Inside.
This victory takes Bo — who's known for his quirky, internet-savvy, and grimly existentialist brand of comedy — halfway to being an EGOT winner. Not only was the Eighth Grade director's award not featured on TV, but he wasn't at the ceremony at all. So, where was Bo last night?
Article continues below advertisement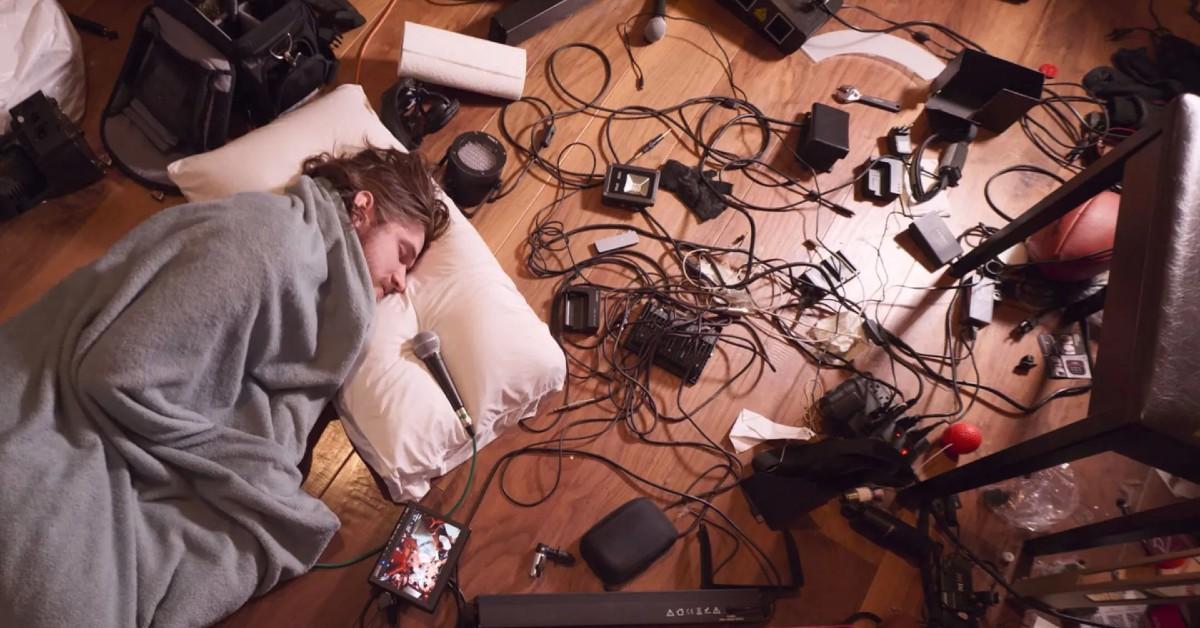 Fans are undoubtedly bummed that Bo Burnham wasn't at the Grammys to accept his award and give a speech.
Though Bo's award was not televised, it was featured in the 64th Annual Grammy Awards Premiere Ceremony, which streamed live from Las Vegas at 3:30 p.m. EST on YouTube as well as on live.grammy.com. While brilliant winners like Doja Cat and Jazmine Sullivan were there to accept their awards onstage and celebrate their career milestones, Bo was chilling at home. According to The Focus, Bo spent Grammy night in the comfort of his home alongside his fellow comic friend Jerrod Carmichael.
Article continues below advertisement
Bo posted an Instagram story of pre-show host LeVar Burton (Reading Rainbow) accepting his award on his behalf, accompanied by a little party popper emoji. As LeVar held the prop Grammy in Bo Burnham's honor, he announced "Bo's not here, y'all," which made the Promising Young Woman star and his pal Jerrod giggle uncontrollably.
Article continues below advertisement
While fans of the poignant comic surely wanted to witness him bask in the joy of earning his first Grammy, it isn't unlike him to, well, not show up. Bo won three Emmy awards for Inside — Outstanding Music Direction, Outstanding Writing for a Variety Special, and Outstanding Directing for a Variety Special — at the Creative Arts Emmys 2021, though he wasn't there to accept the honors in person. He did, however, show his face at the main Emmy ceremony.
If you know Bo, you know he essentially vanishes from the internet in between the releases of his masterfully executed projects — whether it be an intricate one-man show or a wildly relatable feature film — so, it wouldn't be incorrect to call him an introvert of sorts. Bo has even called himself a quiet and anxious person, stating that he "started to get in [his] head a little bit more" at around 15 or 16 years old. We're not implying that this is the reason he wasn't at the Grammy Awards, however.
Article continues below advertisement
All in all, Bo Burnham promotes his stunning body of work in ways that don't overly exhaust him, shows up when he can (or wants to), and consistently presents us with moments that make us laugh and feel seen. We heart you, Bo. And if you haven't seen his HCA TV Awards 2021 acceptance speech, please enjoy.