You'll Never See Graham Crackers the Same After Learning Why They Were Invented
People have found out how and why graham crackers were invented, and you'll likely never look at graham crackers the same way ever again.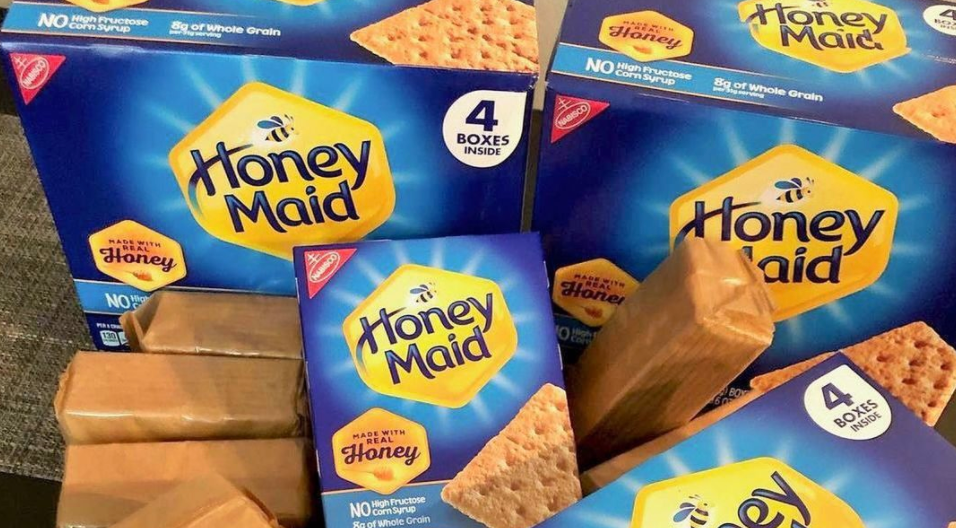 Odds are, you probably don't think about the origins of graham crackers too often. You either give them to your kids as a snack, or crush them up with butter and sugar to create the perfect graham cracker crust for your pie. Graham crackers! They're just sweet, honey-flavored crackers! Or are they more than that?
People on Twitter and TikTok have suddenly discovered why graham crackers were invented, and it's come as quite the shock.
Article continues below advertisement
Why were graham crackers invented?
Graham crackers were invented by a Presbyterian minister named Sylvester Graham, who was convinced that masturbation was not only a sin, but that it could cause health issues like epilepsy and spinal disease (none of which is true, obviously), His views would become the Graham Diet, and he created Graham bread, which is bread made with unsifted flour. This then turned into the Graham cracker. So, you'd eat the graham cracker and it would suppress your "urges."
Article continues below advertisement
Why crackers? The minister used pseudo science to come up with the idea that meat and fat made people, well, hornier. Thus, he preached an all-vegetarian diet free of refined flour, and he preferred unsifted flour.
There have been some disputes over whether he actually created the cracker or was just an inspiration. There are some sources that claim he created the cracker in 1829, and others say he did so in 1882, but he had actually died 31 years prior. Either way, he was most likely a huge influence.
Article continues below advertisement
If you're upset about graham crackers, you should be upset about corn flakes, too.
One of Graham's followers was Dr. John Harvey Kellogg, who oversaw the Battle Creek Sanitarium in Michigan. He had his patients follow the Graham diet.
According to reports, Kellogg's brother accidentally left cooked wheat out, which made it go stale. The brothers used it anyway, and the wheat came out all flaky ... hence the origins of corn flakes! Dr. Kellogg gave his patients corn flakes as part of the Graham diet. His other "wellness" methodologies were extremely questionable.
Article continues below advertisement
Dr. Kellogg ended up calling his diet the "Special K Diet." Yup, "Special K," like the cereal.
People in Twitter and TikTok have been sharing their reactions to finding out why graham crackers were invented.
And plenty of them were at least slightly disturbed by it. "After googling why graham crackers were invented I feel bad for feeding them to my Sunday school students," one Twitter user said.
Article continues below advertisement
"Graham crackers were apparently invented by some Reverend in the 1800s to stop sexual urges & desires and I-," another tweeted.
Article continues below advertisement
One explained the origins, writing, "Graham crackers were invented to stop sexual urges and desires because the inventor Reverend Sylvester Graham believed that eating meat and fat led to sexual excess. This may be one of the stupidest google searches to grace my phone."
Article continues below advertisement
Ultimately, the graham cracker revelation shouldn't come as too much of a shock to anyone. We've had wacky diets throughout history, after all. For example: There was the Cotton Ball diet, which required you replacing a meal with soaked cotton balls which were supposed to make you feel full. (Please don't ever try this at home, though; the body is not meant to consume cotton balls.)
And if you're feeling weird about eating graham crackers now, don't worry — the recipe has likely changed a lot over time (we have a feeling 'old Sylvester wasn't a big proponent of sugar, and they also contain canola oil).