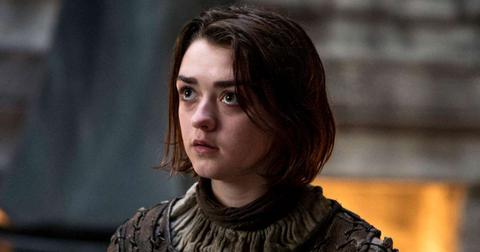 'Game of Thrones' Fans are Convinced That Arya Will Kill Daenerys in the Finale
By Mark Pygas
Game of Thrones Season 8, Episode 5, "The Bells," was definitely something. Perhaps one of the most interesting stories in the episode was that of Arya Stark and The Hound. The pair managed to sneak into King's Landing on a mission to kill Cersei and The Mountain. But while King's Landing is burning around them, The Hound manages to convince Arya that Cersei is dead anyway and that revenge isn't worth dying over.
Arya is forced to dodge dragon fire, collapsing buildings, and even Dothraki, as she makes her way out of the city. She sees the carnage that Dany caused first hand, witnessing the death of a mother and child that she attempted to save.
Will Arya kill Daenerys on Game Of Thrones?
Many fans are now convinced that Arya will kill Daenerys in the Season 8 finale as retribution for the burning of King's Landing. Melisandre has already predicted as much, stating in back in Season 3 that Arya would close "brown eyes, blue eyes, green eyes." Those brown eyes are believed to belong to Walder Frey, the blue to the Night King, and up until recently, fans were convinced that the green eyes belonged to Cersei Lannister.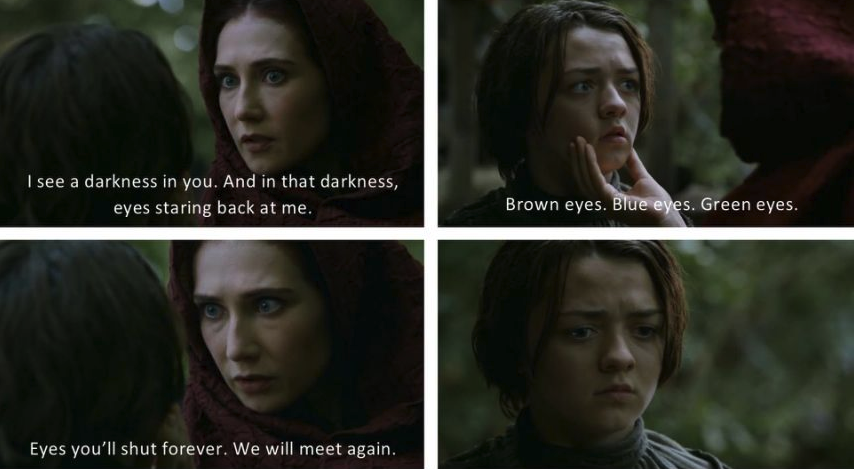 In the George R.R. Martin original novels, Daenerys had violet eyes, but in the show, she appears to have green eyes, which would fit in with the prophecy. It's worth noting that Melisandre told Varys he would die in Westeros, which came true last night.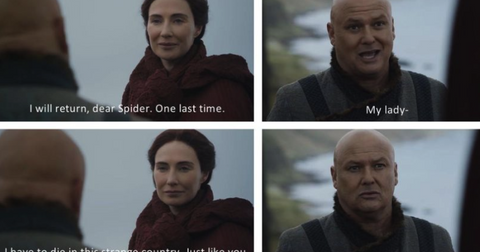 So with all that in mind, fans seem pretty convinced that it's going down next episode. Possibly even with the help of Bran, who might have shown up in the form of the mysterious horse that approached Arya at the end of Episode 5.
This fan was convinced that Dany had made it onto Arya's list.
She did say that she was going to "kill the queen."
And after last night's episode, most people are ready for it.
Jon Snow and Tyrion Lannister are also being considered serious contenders in killing the queen.
Who do you think will kill Daenerys?