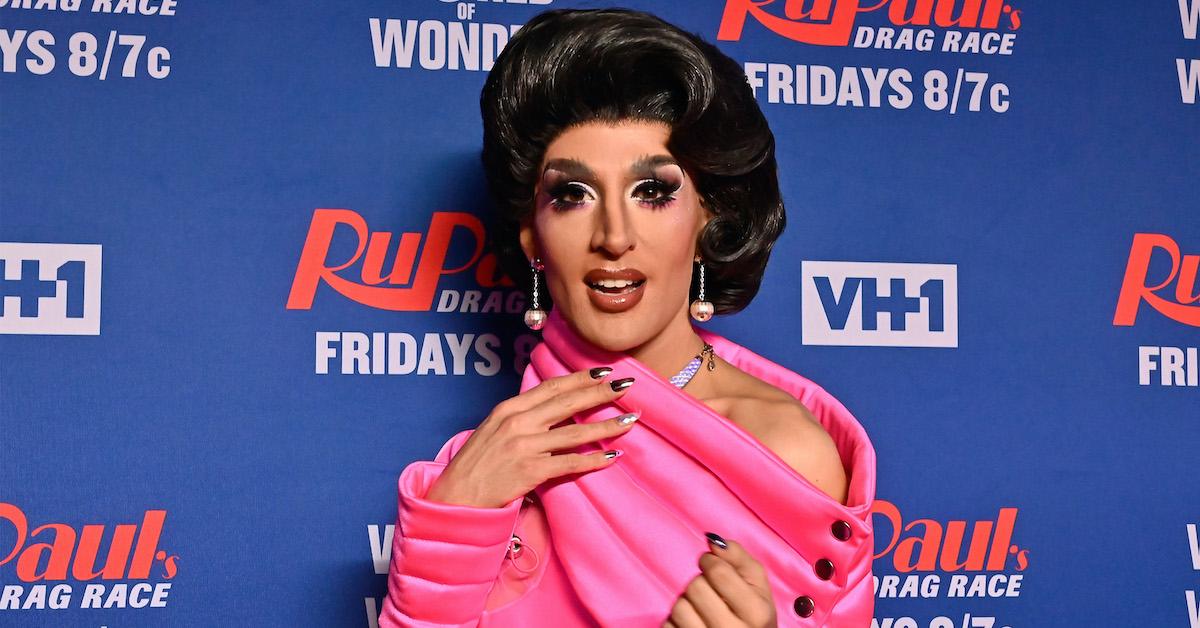 Will Jackie Cox Be in the 'Drag Race' Finale? It's Definitely What Fans Want
Since the start of Season 12 of RuPaul's Drag Race, it seemed inevitable to fans that disgraced and disqualified queen Sherry Pie would make it pretty far in the competition — perhaps even into the final four. Because the disclaimer at the end of each episode emphasized that she would not appear in the reunion or finale, it seemed clear she was among the finalists chosen prior to the scandal.
And that turned out to be true. So, will fifth place queen Jackie Cox be in the finale in her stead?
Article continues below advertisement
Fans want to know: will Jackie Cox be in the 'RPDR' finale?
Signs point to no. It seemed pretty clear from the voiceover at the end of the "Viva Drag Vegas" maxi-challenge that only three queens would feature in the finale: Gigi Goode, Crystal Methyd, and Jaida Essence Hall.
Sherry Pie had also placed in the finals at the time the episode was taped and the voiceover was recorded after her elimination. And neither that voiceover nor the reunion episode made any noise about restoring Jackie in her place.
Article continues below advertisement
Nevertheless, fans overwhelmingly support Jackie getting a shot to compete in the last episode. Also, with the finale recording under unique circumstances due to the COVID-19 pandemic, it seems like it would be fairly easy to reinstate Jackie from a logistical standpoint. Since the queens will most likely be self-taping from their respective cities rather than convening in once place, it seems easy to coordinate. But even if she doesn't get to compete, there's one other way we could get more Jackie time...
There is a possibility she could be Miss Congeniality of Season 12!
One thing that's for sure is that Jackie has taken her elimination graciously, because she is the epitome of class and our top sentimental pick for Miss Congeniality. In fact, that would be one surefire way we would get to see Miss Cox appear in the finale, though internet consensus (as well as the consensus on our group text) is that Heidi N. Closet will get the honor this season.
Article continues below advertisement
But seriously, this tweet right here is all the justification you need for making Jackie Miss Congeniality. Look at her standing up to her fans on behalf of her competitors! OK, we'll stan(d) down.
Article continues below advertisement
Though it seems most likely the powers that be have opted to keep the finale a three-queen circus, we also know Mama Ru loves a twist. On the other hand, we fully get the case against reinstating Jackie and it's completely valid. Whether we agree with the judgment throughout the competition, she placed fifth, fair and square, and we suppose it would be disrespectful to the queens who earned their spot based on the quality of their performances — unless they unanimously agreed she should be in the top 4 with them.
Whatever happens, don't count Cox out for future redemption. There's always All-Stars Season 6 to look forward to!