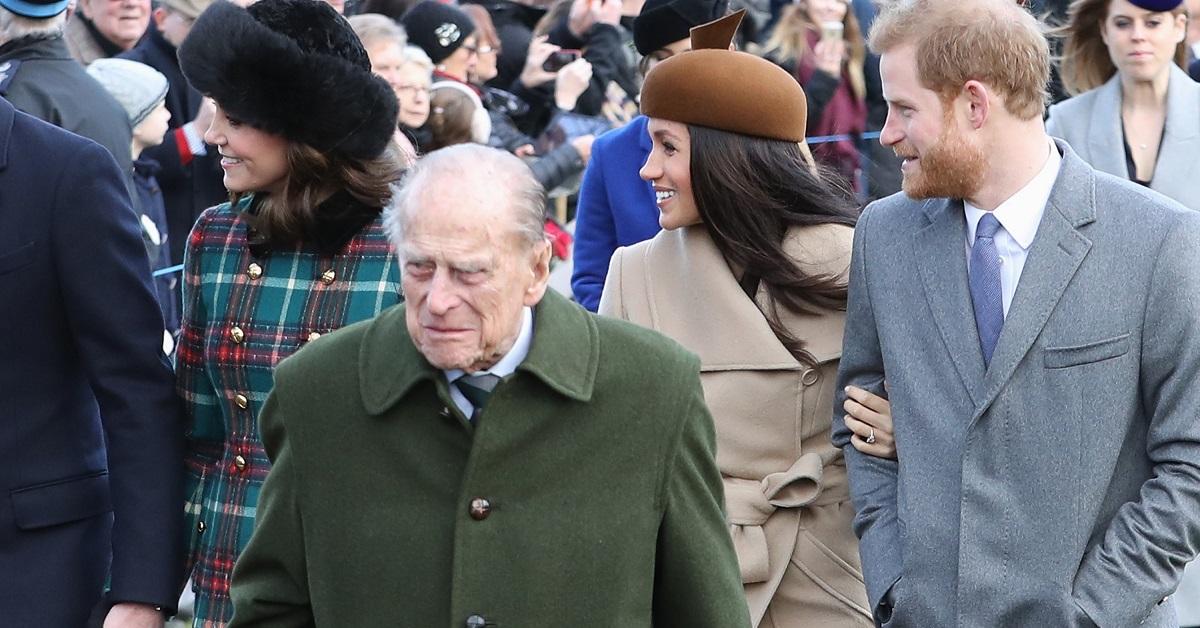 Prince Harry Will Attend Prince Philip's Funeral Without Meghan Markle
In an announcement on April 9, Buckingham Palace said that Queen Elizabeth II's husband Prince Philip had died at the age of 99. He was the longest-serving consort in the history of the royal family, and his death marks the end of a marriage that lasted for more than 70 years. Now, many fans of the British Royal Family are wondering when Philip's funeral will be held, aInd whether figures like Meghan Markle and Prince Harry will be in attendance.
Article continues below advertisement
What is Operation Forth Bridge?
Although it may seem like somewhat morbid business, palace officials have a plan in place in the event that any member of the royal family dies. Philip's death spurs Operation Forth Bridge into action. As the queen's consort, Philip is entitled to a full state funeral, although it's unclear what that will look like given that the U.K.'s COVID restrictions prohibit funerals with more than 30 people.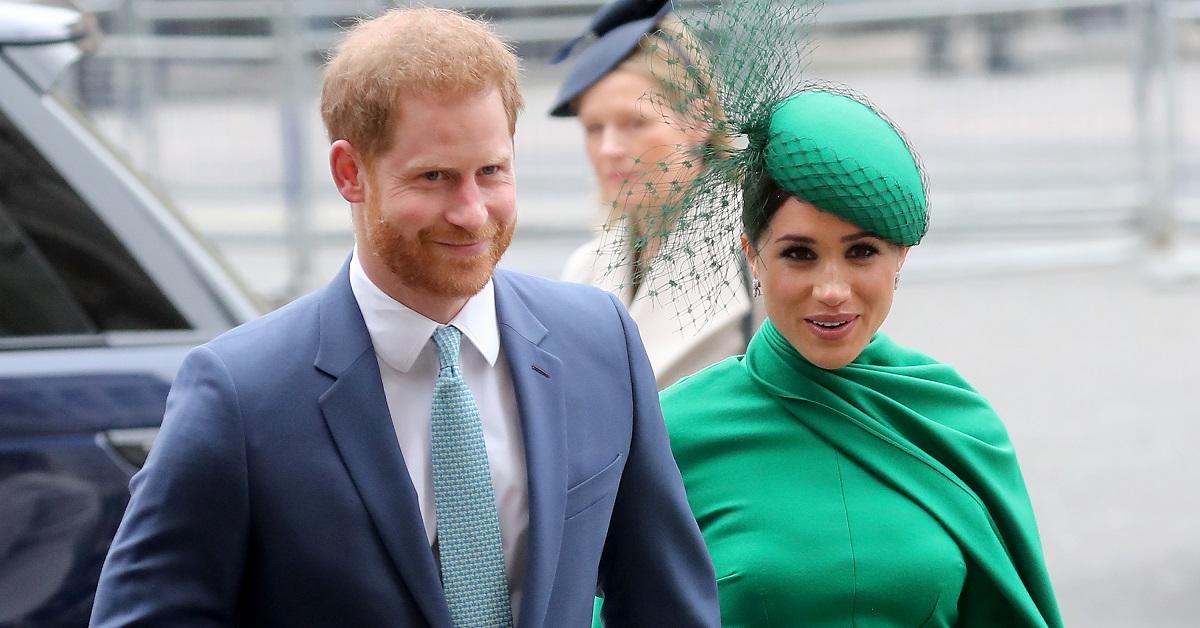 Article continues below advertisement
Will Prince Harry and Meghan Markle attend Prince Philip's funeral?
Although Harry and Meghan would very likely have attended the funeral of Harry's grandfather under normal circumstances, COVID-19 restrictions make things much more uncertain for the couple. Harry and Meghan stepped away from the royal family in early 2020, and have been living in the U.S. for the past year.
Travel to and from the U.K. is currently heavily restricted, as the country is on lockdown until June 21. It is currently illegal to leave the U.K. to go on holiday. You must have a permitted reason to travel to and from the country, and you must fill out a declaration form that makes it clear why you are traveling. If the couple chooses to travel for the funeral, they'll likely have to block out quite a bit of time.
Article continues below advertisement
"If you're traveling to England you must either quarantine in the place you're staying or in a managed quarantine hotel for 10 days because of coronavirus (COVID-19). What you need to do depends on where you travel in the 10 days before you arrive in England," according to the government website.
"You must also get two coronavirus tests after you arrive in England," the site says. "You'll need to book these before you travel."
Article continues below advertisement
On April 10, however, Buckingham Palace confirmed that Prince Harry will be attending Prince Philip's funeral on Saturday, April 17, 2021. However, Meghan Markle — who is expecting the couple's second child — will not.
"The Duke of Sussex is planning to attend. The Duchess of Sussex has been advised by her physician not to travel. So the duke will be attending," a royal spokesman explained at a briefing, according to People.
Prince Philip was apparently very involved in his own funeral arrangements.
Although Philip is entitled to a full state funeral, reporting suggests that he has requested his funeral be more like a military funeral. He requested a private service at St. George's chapel followed by burial in Frogmore Gardens.
This process differs from a state funeral, which would include a military procession to Westminster Abbey where the public would be able to pay their respects.
The last state funeral for a member of the royal family was King George VI's funeral in 1952. When the queen passes away, it's expected that the country will enter a 12-day mourning period during which her body will be moved to Buckingham Palace. For now, it seems that Prince Philip's funeral will be much more low-key than the complex affair his wife is likely to get.