NBA Fans Are Convinced That Shareef O'Neal Will Not Be Drafted
Will Shareef O'Neal be drafted? Fans believe that his chances of going pro are slim if you consider the aspiring NBA baller's college stats.
Making it to the NBA is a dream that many high school basketball players strive for. Aspiring athletes frequently try their luck at attending a Division 1 college in hopes of sparking NBA interest. Some athletes are able to make that dream a reality, but most will finish their college careers without being drafted. With that said, Shareef O'Neal is yearning to be an exception.
Article continues below advertisement
It's no secret that Shareef has longed to follow in his father Shaquille O'Neal's footsteps. After all, Shaq is considered to be an NBA legend. However, given Shareef's abilities on the court and his stats, fans are convinced that his NBA dreams will be short-lived.
So, will Shareef O'Neal be drafted? Here's everything that we know.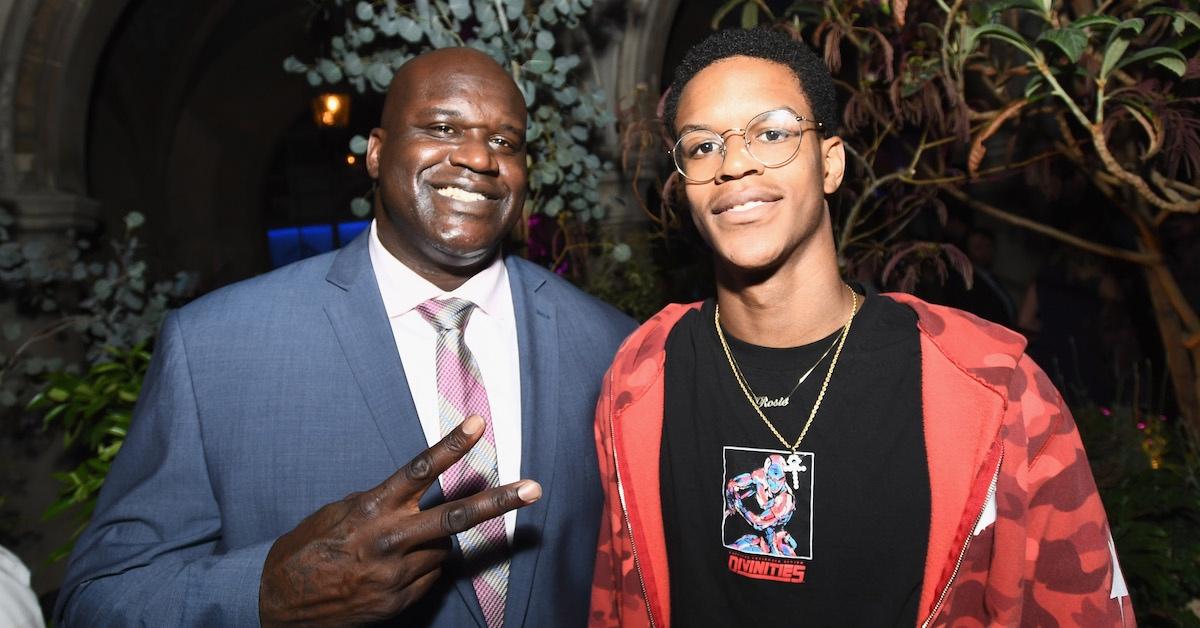 Article continues below advertisement
Shareef O'Neal's chances of being drafted to the NBA are 50/50.
Truth be told, there is no clear indication on whether or not Shareef will actually be drafted to the NBA. On one hand, Shareef is the son of Shaq, which obviously works in his favor. However, Shareef's basketball journey has not been ideal.
According to ESPN, the 22-year-old went through ankle and foot injuries during his last two seasons as an LSU baller. Not to mention, Shareef had to go through open-heart surgery during his first year of college, which resulted in Shareef missing out on his freshman year at UCLA.
Article continues below advertisement
Additionally, if you consider Shareef's stats, his chances of being drafted don't look too promising. For starters, Shareef only averaged 2.6 points per game during his college career and played a total of 37 games at UCLA and LSU. So, it's easy to see why sports fans are not sure that Shareef will be drafted.
Article continues below advertisement
Fans were also questioning Shareef's NBA Draft prospects after a mix-up. Per sports reporter Shams Charania, a prior list of NBA Drafts withdrawals mistakenly listed Shareef — which led fans to believe that his NBA prospects were shot. However, Shareef is still in the running to be drafted.
Article continues below advertisement
Shareef recently shared that Shaq was not pleased that the LSU junior entered the NBA Draft.
Daddy knows best! ESPN reports that the LSU baller participated in a pre-draft workout session with the Los Angeles Lakers on Tuesday, June 21, 2022. However, Shareef shared in a video news conference that Shaq was less than pleased about his NBA Draft decision.
"We kind of bump heads about this process," Shareef said during the conference. "He wanted me to stay in school. I wanted to better myself through this. He knows I'm working out with teams. But I'm not going to lie, we ain't talked about this. I'm kind of just going through it. He didn't do any pre-draft workouts, he just got straight on the team [The Orlando Magic] — so it's a different grind."
Article continues below advertisement
Most people would take the advice of an NBA legend — especially if it's their dad — but Shareef is committed to doing things on his own terms.
"It sucks that he didn't like that idea, but I'm a grown man, I'm 22 years old, I can make my own decisions," Shareef added. "It was right in front of my face. I'm not backing up from it. I'm going to go get it if I see it. That's just how I'm built."
Article continues below advertisement
We'd like to wish Shareef O'Neal all the best with the 2022 NBA Draft.
The 2022 NBA Draft is scheduled to air on June 23, 2022, at 8 p.m. EST on ABC and ESPN.