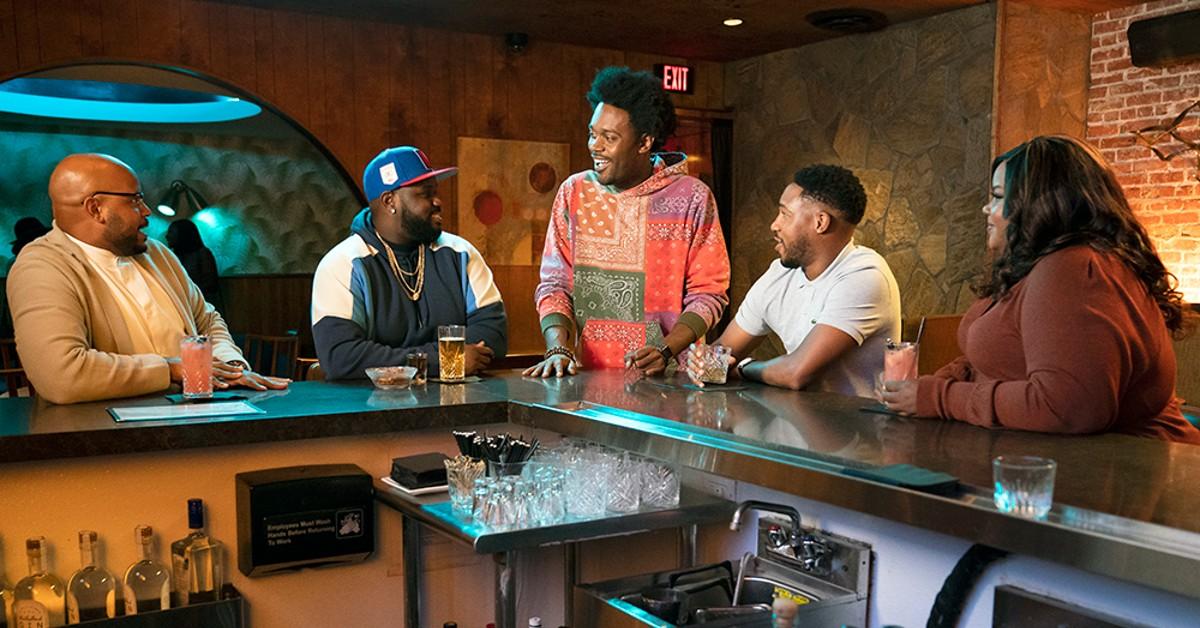 Hold Onto Your Wine Glasses! NBC's Hit Sitcom 'Grand Crew' Surely Deserves a Season 2
NBC's sitcom 'Grand Crew' sees a group of Black best friends navigate life in LA, often catching up at a hip local wine bar. With stellar reviews, will it get a Season 2?
Created by Phil Augusta Jackson, NBC's hit sitcom Grand Crew follows a group of Black besties living it up in LA as they enjoy fine wine and each other's company. Acting as a modern version of Cheers, Grand Crew offers a glimpse into the lives of normal people being people. Are we simplifying it too much?
"I just love the aspect that there's no big hook," actor Echo Kellum — who plays Noah — said of the series, joking that another sitcom may boast a similar premise, but it'll be set in a haunted house. "We're just people who exist."
Article continues below advertisement
As Noah, Nicky (Nicole Byer), Sherm (Carl Tart), Anthony (Aaron Jennings), Wyatt (Justin Cunningham), and Fay (Grasie Mercedes) navigate their careers and sometimes-chaotic love lives, they lean on each other and bask in the good times at their favorite wine bar, named Cru.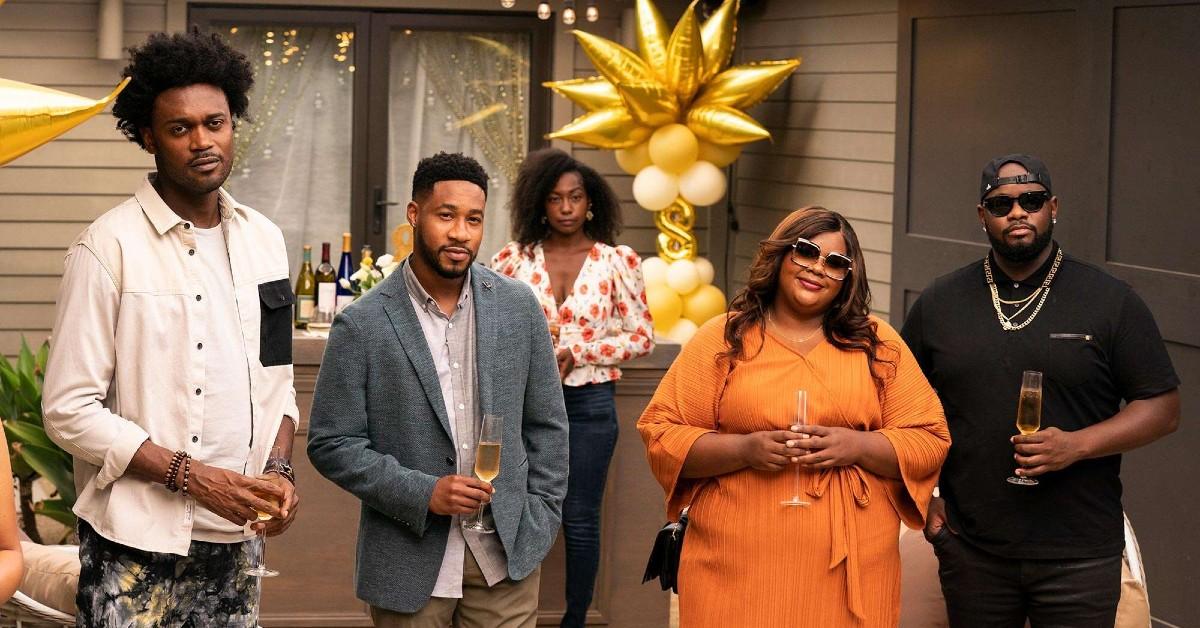 Article continues below advertisement
Grand Crew's depiction of Los Angeles life from the Black perspective has been celebrated since its 2021 premiere, even earning a respectable Rotten Tomatoes score of 78 percent. With a joyous concept and positive reviews, will the main crew catch up with a bottle (or two) of cabernet sauvignon in Season 2? Let's discuss the future of Grand Crew.
Will there be a Season 2 of NBC's 'Grand Crew'?
As of right now, Grand Crew — which first hit NBC on Dec. 14, 2021 — has neither been canceled nor renewed for a Season 2. But hold onto your wine glasses, that's not telling of anything just yet. Though Grand Crew has several phenomenal reviews under its belt — Variety's Daniel D'Addario called it a show that's "unafraid to explore its characters, both who they are and whom society expects them to be" — it's usually viewership that matters more when it comes to renewals and cancellations.
Article continues below advertisement
According to TV Series Finale, Grand Crew's freshman season "averages a 0.31 rating in the 18-49 demographic and 1.63 million viewers in the live+same day ratings." This includes DVR-based viewings until 3 a.m. While its average viewership isn't exactly phenomenal, not all new shows are able to see a rapid snowball effect like Showtime's Yellowjackets did in late 2021. Perhaps NBC will give Grand Crew another chance to excel?
Article continues below advertisement
Phil Augusta Jackson hopes 'Grand Crew' will inspire Black people to explore the joys of the wine community.
"I thought it would be really fun to have wine play a part in the name of the show, considering that the home base for the group of friends is a wine bar," Phil Augusta Jackson told Wine Spectator, clearly referencing Grand Crew's play on France's superior grand cru classifications. Considering society doesn't often associate wine with the Black community, Phil hopes to see more diversity in the wine community and industry.
He often name-drops Black-owned wine brands in the show, like Darjean Jones Wines and Theopolis Vineyards.
"My hope is that [Grand Crew] shines a light on a dynamic that already exists among Black people. And even more than that, I hope it means that we start to see more Black winemakers, Black sommeliers and more Black people getting into wine than there already are," Phil stated. "If this show helps push that forward in any way, I'd be delighted."
Suddenly, we're craving a nice chilled glass of rosé.