'Operation Christmas Drop' Is Part of Netflix's Holiday Movie Lineup for 2020
After 'Operation Christmas Drop' premiered on Netflix, viewers want to know if there will be a sequel and when it might be released.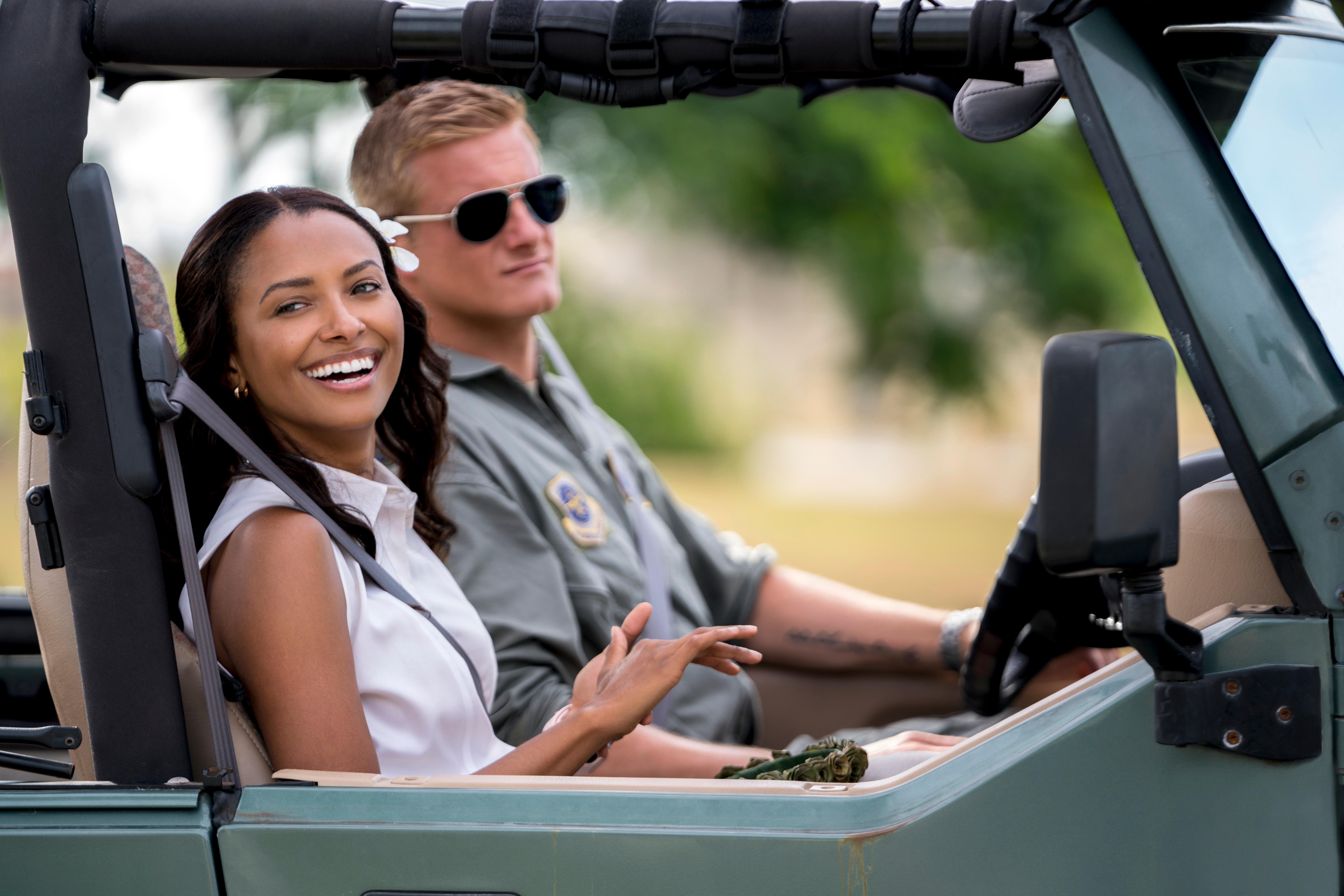 Move over, Hallmark, because everyone's favorite commercial-free streaming platform is about to take over with holiday movies in 2020. OK, even if nothing will ever be better than Hallmark and its particular brand of romantic holiday movies, Operation Christmas Drop allows Netflix to come pretty close at the very least.
Article continues below advertisement
Operation Christmas Drop is about the unlikely but super obvious romance between a congressional aide and a hunky military man. What starts out as a clash of the minds slowly but surely melts into a romance that allows the story to propel forward. And it's all set to the backdrop of the holiday season, because not only is it the most wonderful time of the year, but apparently it's also the most romantic time of the year.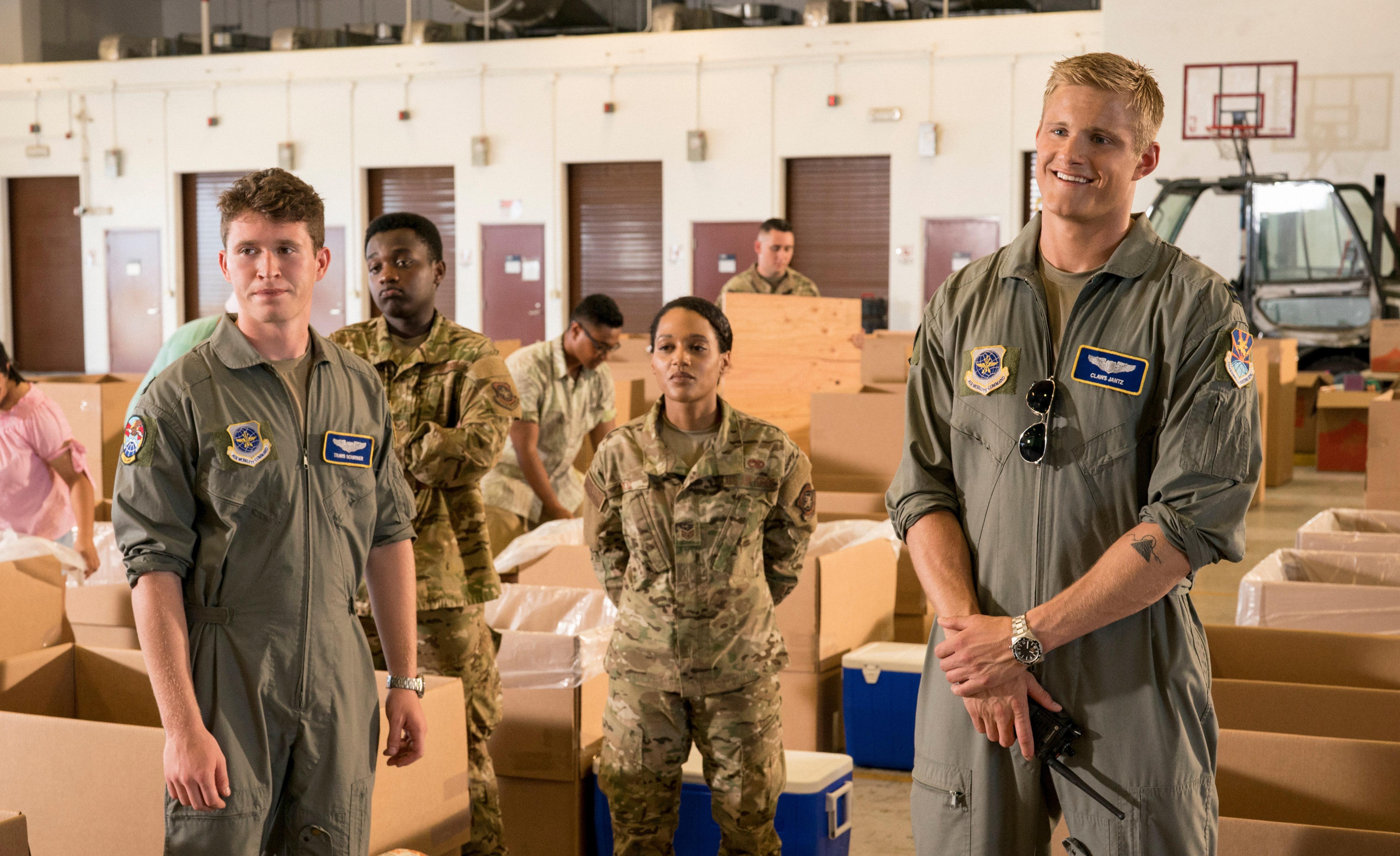 Article continues below advertisement
But will there be an 'Operation Christmas Drop' sequel?
Because Operation Christmas Drop was released on Nov. 5, 2020, Netflix hasn't yet announced plans for a sequel. But that doesn't mean there isn't hope. For some original series on the streaming platform, the news of a season renewal comes months after a premiere. And when it comes to movies, the announcement about a sequel can arrive even further down the line.
So far, though, the odds are decent that Operation Christmas Drop will get a sequel. Fans have eaten up the love story starring The Vampire Diaries' Kat Graham and The Hunger Games star Alexander Ludwig. Half of the battle is getting viewers to respond positively to a Netflix Original and Operation Christmas Drop is already there.
Article continues below advertisement
Netflix's 'Christmas Prince' movies proved it can compete with other holiday movies.
A Christmas Prince premiered on Netflix in 2017, paving the way for other holiday movies, which were romantic and even family-oriented. It helped prove that Netflix has what it takes to compete with the Hallmark and Lifetime TV holiday movies of the world, even if Netflix doesn't release a couple dozen every season.
Article continues below advertisement
But A Christmas Prince also succeeded in becoming a trilogy. After the initial movie came A Christmas Prince: The Royal Wedding and then A Christmas Prince: The Royal Baby. Unfortunately, there don't seem to be plans for a fourth movie, but with The Christmas Chronicles also set to release a sequel, the odds are good for Operation Christmas Drop to continue with another movie at some point.
Article continues below advertisement
Is 'Operation Christmas Drop' based on a true story?
While the story behind two butting heads falling head over heels in love with each other is based purely in fiction, there is an actual Operation Christmas Drop that inspired the movie's plot. The tradition of U.S. Air Force personnel dropping food, toys, and necessities to people in Micronesia began in 1952.
In Operation Christmas Drop, Kat Graham's character's goal is to cut funding to possibly do away with the yearly tradition altogether. But we all know what happens when love comes into the picture. It's not going to be so easy to do what she initially intends to do.
Operation Christmas Drop is now streaming on Netflix.