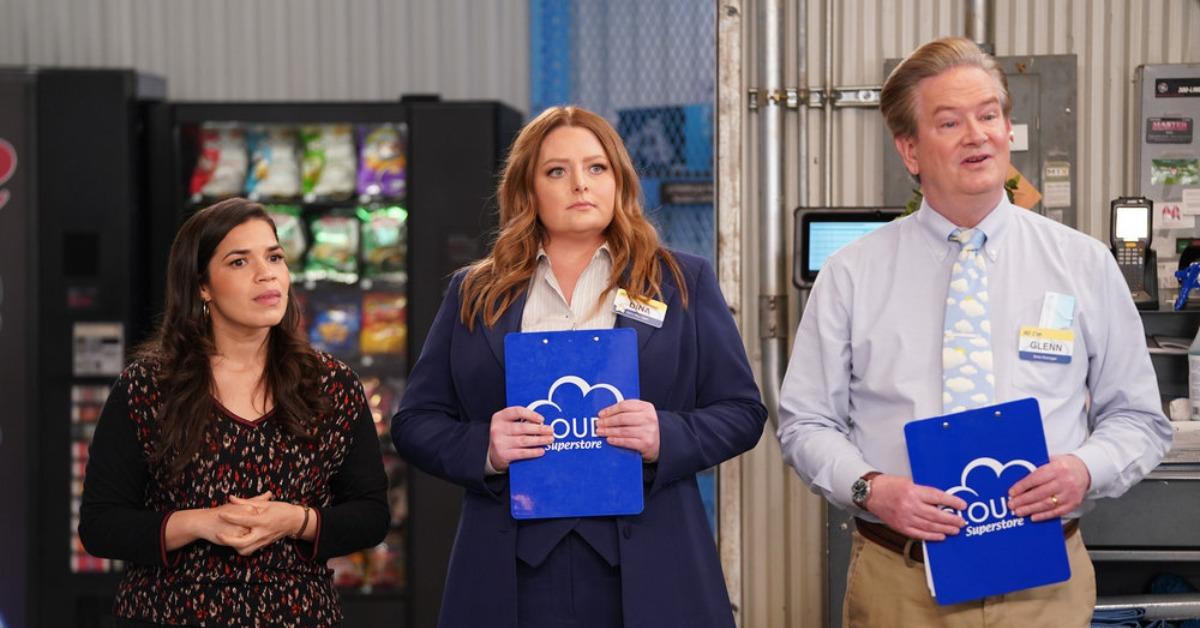 'Superstore's End Might Mean a New Beginning for Another Series
If you feel like it was just yesterday that Jonah was getting hired as a new Cloud 9 employee on Superstore and Amy was on her way to being charmed by him, you probably aren't alone.
Over the show's five seasons, it garnered a dedicated fanbase that probably would have lasted five more. But there may be good news on the horizon, as some fans think a Superstore spinoff is imminent.
Article continues below advertisement
Considering the kinds of characters we've watched develop on the show over the years, almost anyone could be given a spinoff. Like The Office and Parks and Recreation, which came before it, Superstore is home to characters who are all a bit quirky, but also endearing and sometimes relatable.
Don't worry: you're totally allowed to be crying right now.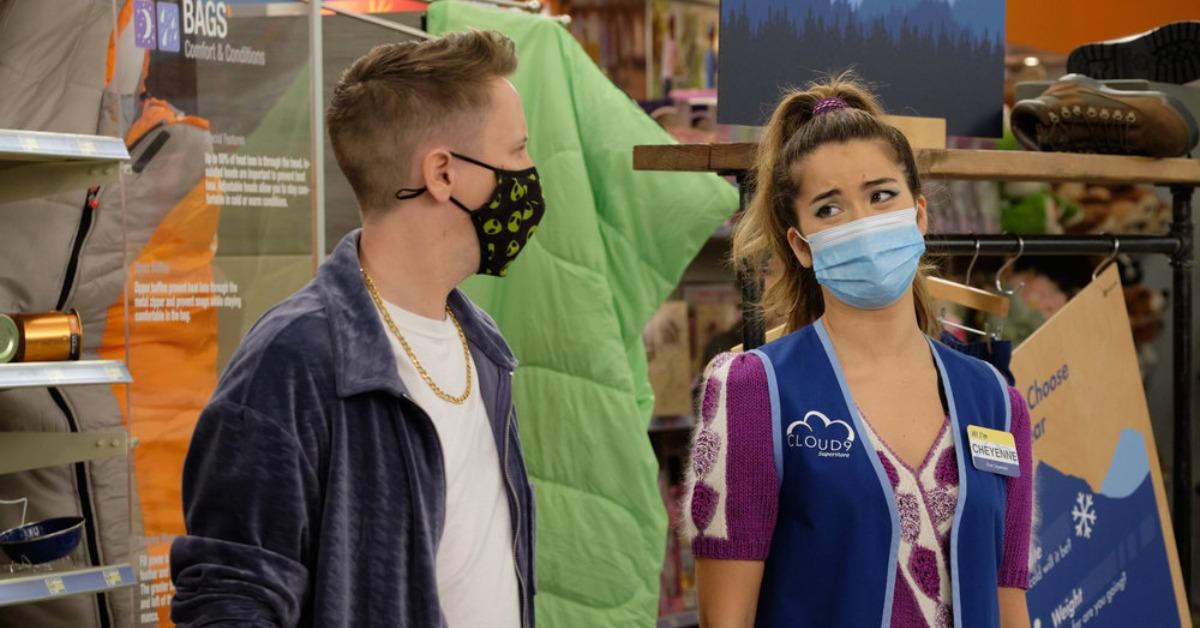 Article continues below advertisement
Will there be any 'Superstore' spinoffs?
In December 2020, Deadline reported that a Superstore spinoff called Bo & Cheyenne was in development at NBC. The series was set to follow Cloud 9 floor supervisor Cheyenne and her would-be rapper husband, Bo. They started out on Superstore expecting their first child together and, although Bo isn't a Cloud 9 employee, he did work at the store from time to time and had been featured in the series off and on.
For a minor character, Bo has always been a fan favorite, so it would make sense for the network to move ahead with the spinoff. At the time of the announcement, a script was in development. According to Deadline, the spinoff would follow Bo and Cheyenne as they raise their daughter, Harmonica, and navigate their dreams while living blue-collar lives.
Article continues below advertisement
Jonah and Amy's relationship was some fans' favorite part of the series.
Unfortunately, one spinoff Superstore fans probably won't get is one involving Amy and Jonah living together in California and raising her children in peace and harmony. But with America Ferrera, who plays Amy, returning to the show for the series finale, fans did expect a major reunion.
Article continues below advertisement
So while viewers aren't going to get more of Jonah and Amy's story in the future after Superstore is over, they will get to see the couple back together in some capacity. And, if fans (and Superstore character Sandra) have their way, Amy and Jonah will get back together and end the series as the couple we all knew and loved at one point.
Article continues below advertisement
There are other fan ideas for 'Superstore' spinoffs.
One fan of both Superstore and Brooklyn Nine-Nine, which is also ending, tweeted that they would love to see a spinoff of both shows starring Dina from Superstore and detective Rosa from Brooklyn Nine-Nine, called Rosa and Dina. Other fans have tweeted that they just want Dina to have a spinoff, regardless of its plot.
And given Cheyenne and Mateo's friendship over the last few seasons, another fan shared on Twitter that they would love to see the two of them get their own spinoff. Clearly, there are directions the show could take to continue almost anyone's storyline.
The important thing is getting Bo & Cheyenne to happen and keeping the fanbase happy.