Woman Deals With a Karen Who Assumed She Could Switch Seats on a Plane
A fidget jewelry maker confronts a woman on an airplane who assumed she could switch seats while barely asking permission. Here's what happened.
There are all sorts of annoyances, hiccups, and grievances that we can have when committing to flying on an airplane. Whether it's a long line at security, the constant switching of gates, or the unthinkable nightmare of a sudden delay, inconveniences can crop up for your air travel that you could certainly do without.
Among them, however, one of the most unpopular things that most of us have dealt with when flying is having to share an enclosed space with other people's kids.
Article continues below advertisement
While we would hope that other people's children are well behaved, kids can be difficult to predict and may be prone to screaming, crying, yelling, or throwing tantrums at a moment's notice. We're sure that the parents or guardians watching them must be painfully aware of how their kids' behavior might affect others as they try to rein them in.
In this case, an airline passenger confronted a woman who assumed she and her kids could just switch seats with her on a plane. Folks on TikTok respond.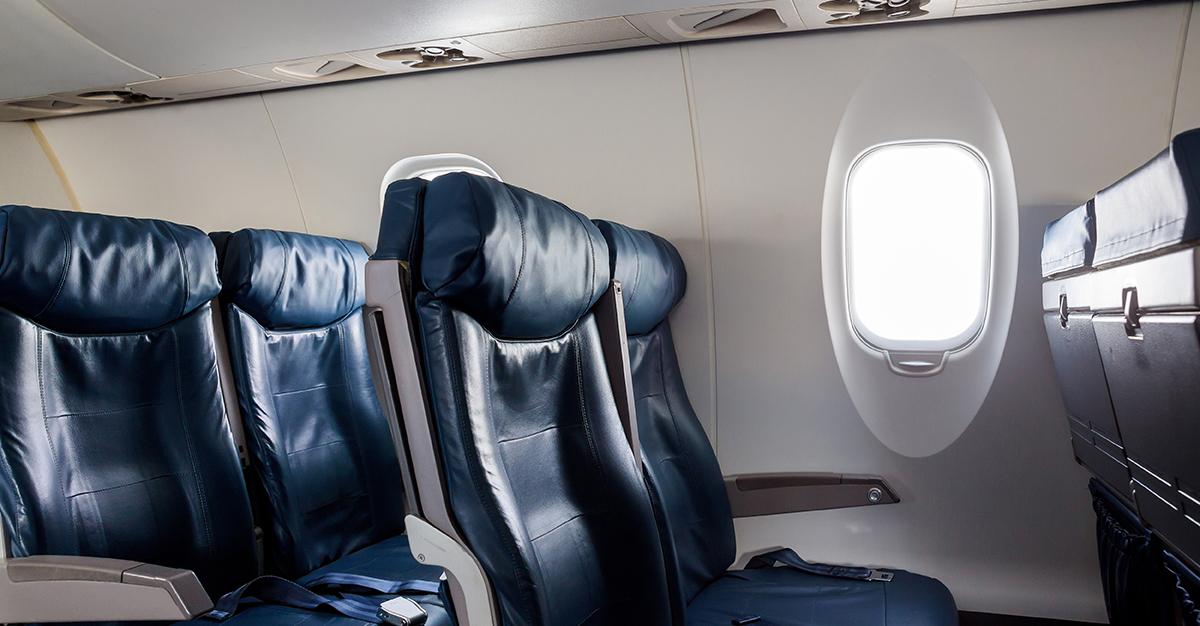 Article continues below advertisement
A woman assumed she could switch seats on a plane while barely asking permission.
TikTok user Tammy Nelson (@MyCONQUERing), a Fidget jewelry inventor and business owner, posted about her annoying experience with the passenger. She asked, "What would you have done with this airplane Karen?" According to her video, she had only had 90 minutes of sleep the night before her flight on her way to give a presentation to 500 people.
When Tammy boarded the plane, just was surprised and annoyed to find a woman sitting in her assigned seat already. First red flag, honestly. When you're lacking sleep, a confrontation is the last thing you want to deal with on an airplane.
Article continues below advertisement
Normally with seating mix-ups like this, there might be a polite exchange of words or correction over how the two parties would be seated.
According to Tammy, the other woman said "Oh, you want to sit here?" as if she hadn't already gotten that seat for herself, to begin with. That's one more red flag.
Article continues below advertisement
"I thought we could switch seats because these are my kids," the other woman assumed as she pointed out the other two seats. Big assumption on her part.
"As long as it's a window seat, I'm happy to switch," Tammy replied. However, the mother's assigned seat was a middle seat. Sleep-deprived and unwilling to add this to her mounting pressure, Tammy elected not to switch seats.
Article continues below advertisement
The comments section is firmly on Tammy's side, with many believing her to be in the right for having not given up her seat. Most folks were baffled that the mother hadn't simply booked seats with her kids when she bought the tickets in the first place.
Article continues below advertisement
"The amount of families who aren't paying to select their seats together is mind-blowing," one person wrote. "You were 100 percent in the right to not give up your seat."
According to Tammy, a "stranger" who was also on the flight defended her against the mother who "proceeded to complain for at least 15 minutes" to them. Tammy was "so grateful" for the assistance.
Article continues below advertisement
Most people are of the same opinion. Families who travel together should ... sit together?? Seems like a no-brainer to us. Most people don't want to pay the fee to select their seats and if that's the case, they get what they get when they board the plane. They can't expect people to always be willing to switch seats with them.