Southwest Flight Celebrates 6-Year-Old Girl Beating Cancer
Southwest Airlines took a moment during a flight to honor a young passenger who had just beaten cancer. See the sweet video here.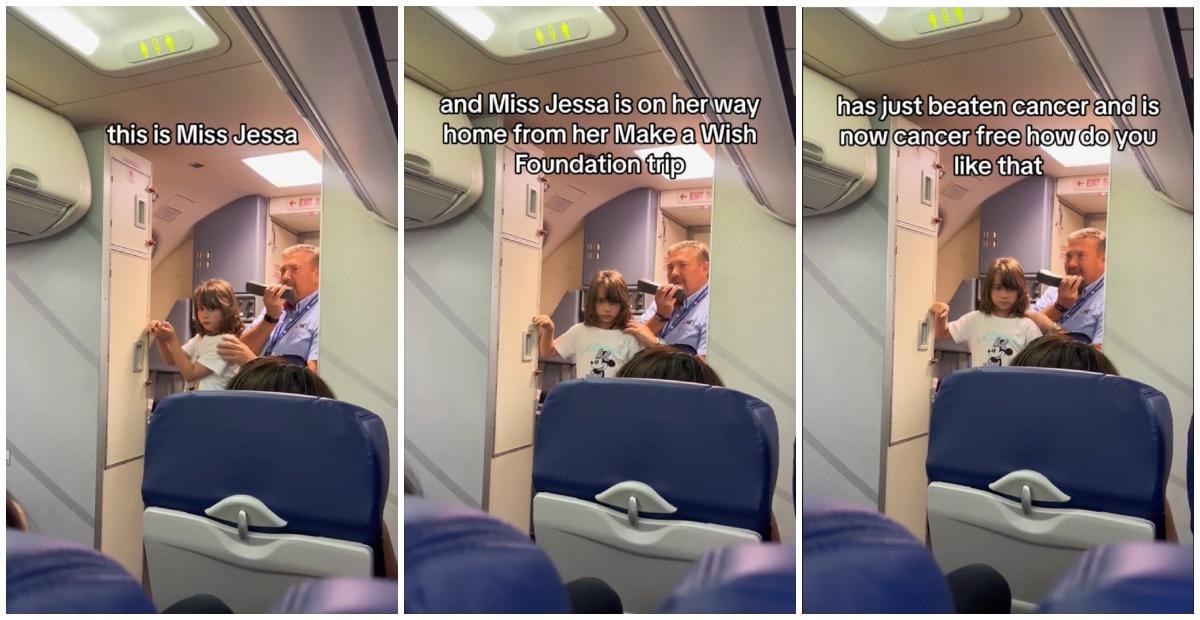 Article continues below advertisement
But every now and then something beautiful will happen aboard that will restore your faith in humanity and remind you that there is still good in this world.
During a recent flight on Southwest Airlines, a crew member took the time to honor a very special passenger.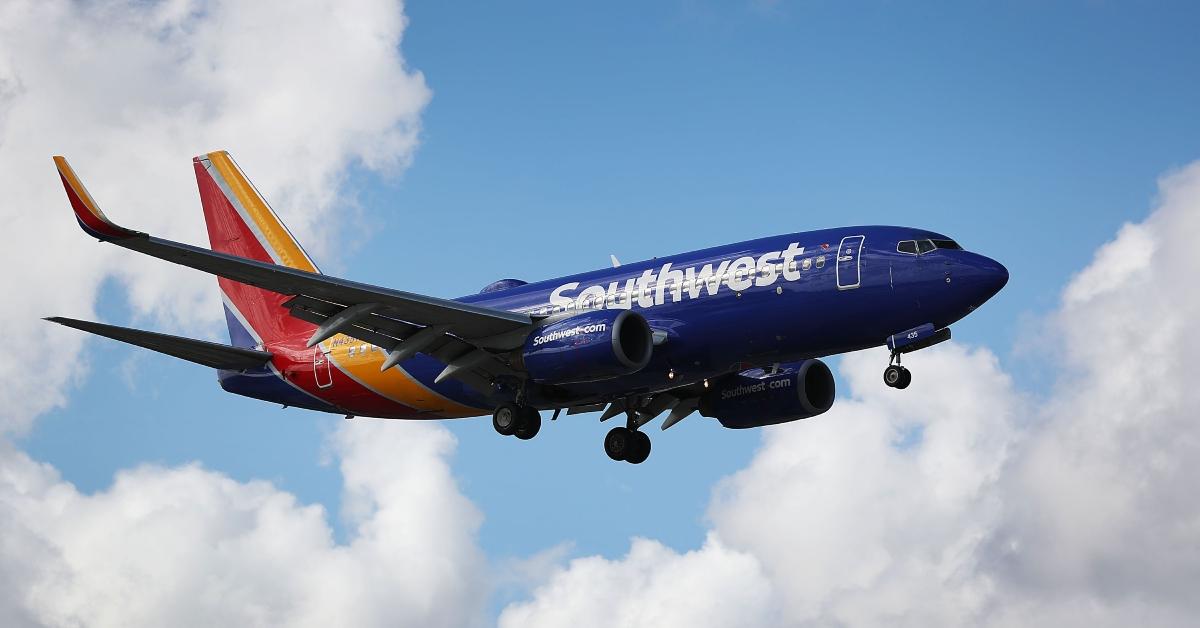 Article continues below advertisement
Southwest flight attendant celebrates a 6-year-old girl who had just beat cancer in viral video.
TikTok user Laura Marie (@lauramree) shared a video to the platform that she had filmed while on a Southwest flight.
The airline had taken the time to honor her daughter, Jessa, who had just beaten cancer.
"Hi everybody. If we could have your attention for a just a few moments. We have a very very special guest on board here today that we wanted to recognize," a flight attendant said into the intercom.
Article continues below advertisement
He introduced Jessa, 6, who stood beside him donning a Minnie Mouse shirt. "Miss Jessa is on her way home from her Make-A-Wish Foundation trip," he explained.
The nonprofit, headquartered in Phoenix, works to grant the wishes of children with critical illnesses.
Article continues below advertisement
The crew member continued: "And she — are y'all ready for this? — has just beaten cancer and is now cancer-free. How do you like that?"
The plane began cheering for the young girl.
"We want to welcome you home, we want to wish you a very healthy, happy, prosperous, and long life ahead," he said, adding, "Keep fighting, takes a fighter, doesn't it? I'm glad you're here with us. And welcome home, Miss Jessa."
In the comment section, users were moved by the sweet video and sent their congratulations.
Article continues below advertisement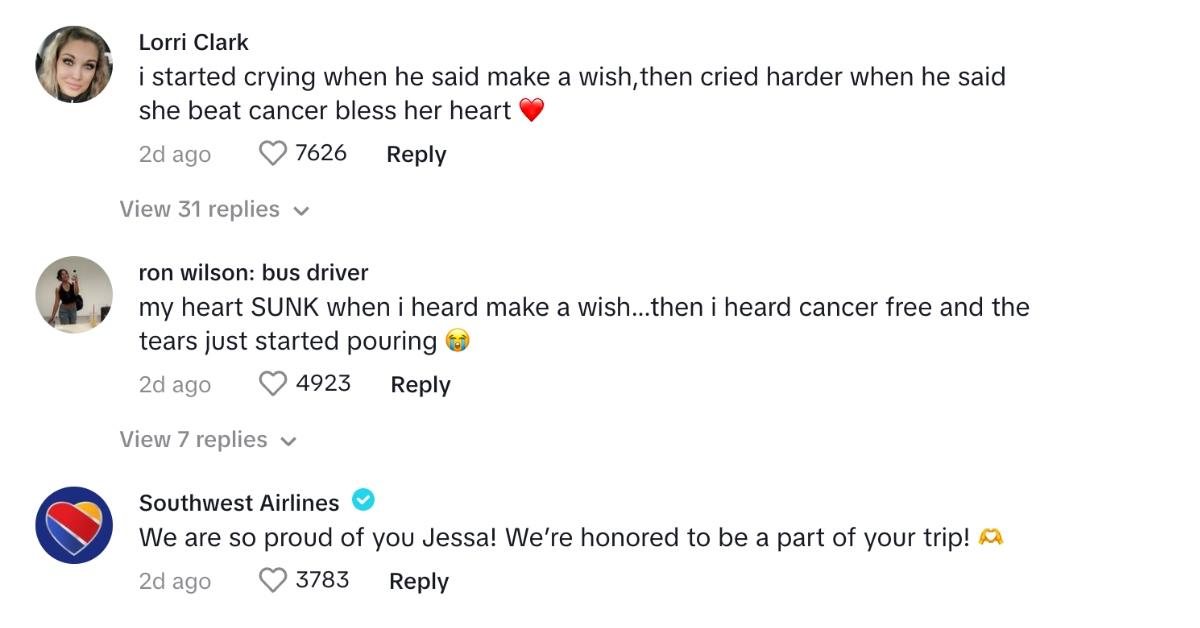 "I started crying when he said Make-A-Wish. Then cried harder when he said she beat cancer bless her heart," wrote one user.
Another said: "My heart sunk when I heard Make-A-Wish… then I heard cancer free and the tears just started pouring."
Article continues below advertisement
One user even teased: "The way I would have screamed for you until an air marshal sedated me!"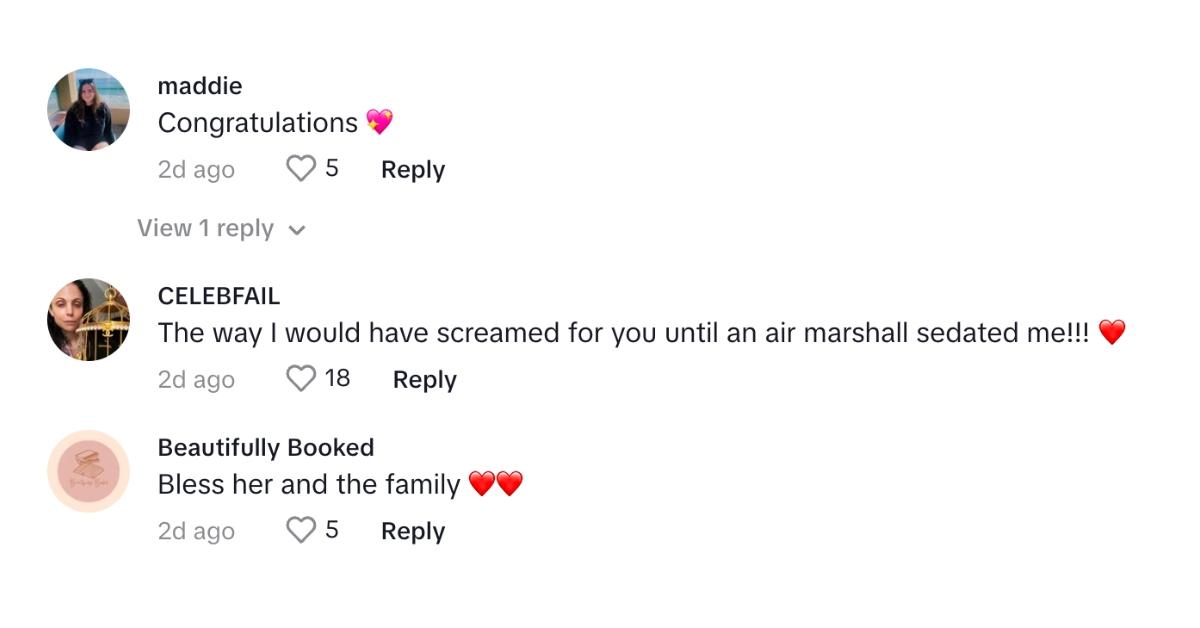 Article continues below advertisement
Laura further acknowledged the airline in her caption: "Southwest Airlines, thank you for everything you did for Jessa on our way to and from her trip. Every flight crew we had was amazing, but our last trek home, they took the cake. We can't thank you enough for being a huge part of her trip."
Distractify reached out to Southwest Airlines, an official partner of the Make-A-Wish Foundation since 2011, to further comment on Jessa's in-flight experience.
"It's an honor to celebrate Jessa and this milestone in her journey! We applaud our employees and the passengers that made her feel extra-special on this flight. Southwest Employees go above and beyond each day to share our hearts with the customers we serve, and we loved getting to play a small role in celebrating this incredible moment for her."
In another video, Laura noted that Jessa had been battling leukemia for over two years. Her rigorous treatment plan spanned over the course of 762 days and included 61 chemo infusions.
Congrats to Jessa on this amazing news!