This Woman's Ingenious Airport Hack Got Her Bonus Miles
Wait, wait, you can get more free Delta SkyMiles by checking an empty bag on your flight? A travel TikTok expert reveals her travel hack.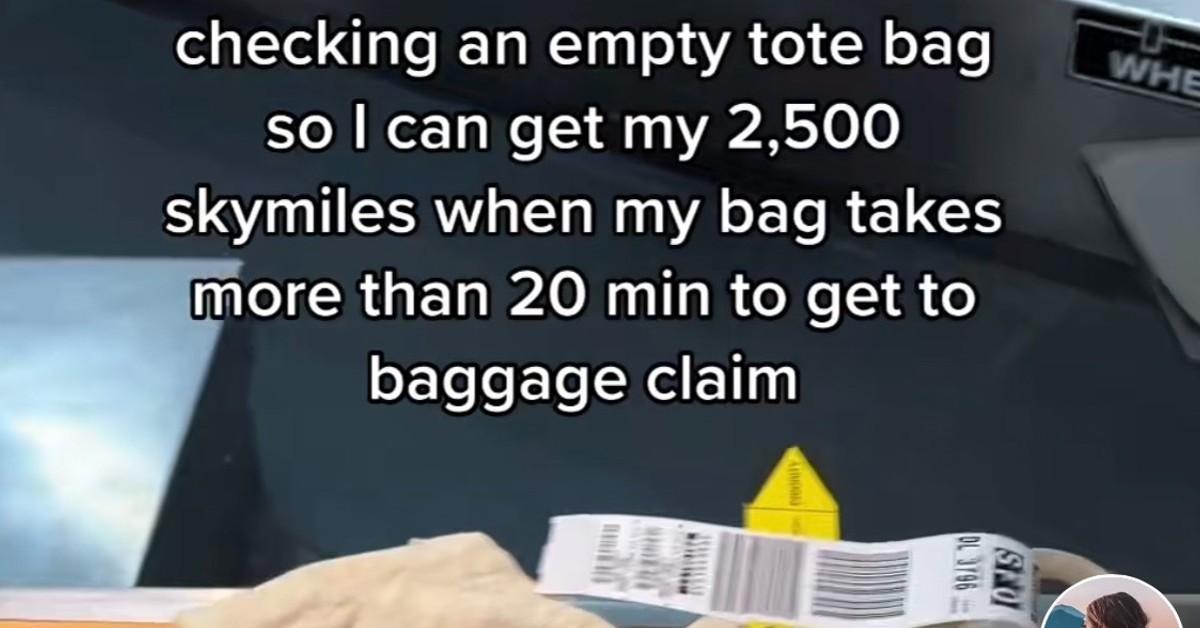 Traveling can be a major hassle, but it definitely helps to have perks that come with an airline's miles program!
For example, if you earn enough miles on the Delta SkyMiles program, you can get upgrades on flights, pay for the price of your ticket with your SkyMiles, and more. Naturally, it's easy to want to earn as many SkyMiles as possible without spending too much money to get them, right?
Article continues below advertisement
One expert TikTok creator who specializes in travel content revealed her special Delta SkyMiles hack in a TikTok that has understandably gone viral.
So did the TikToker seriously check an empty bag at an airport to get free SkyMiles? Here's what we know.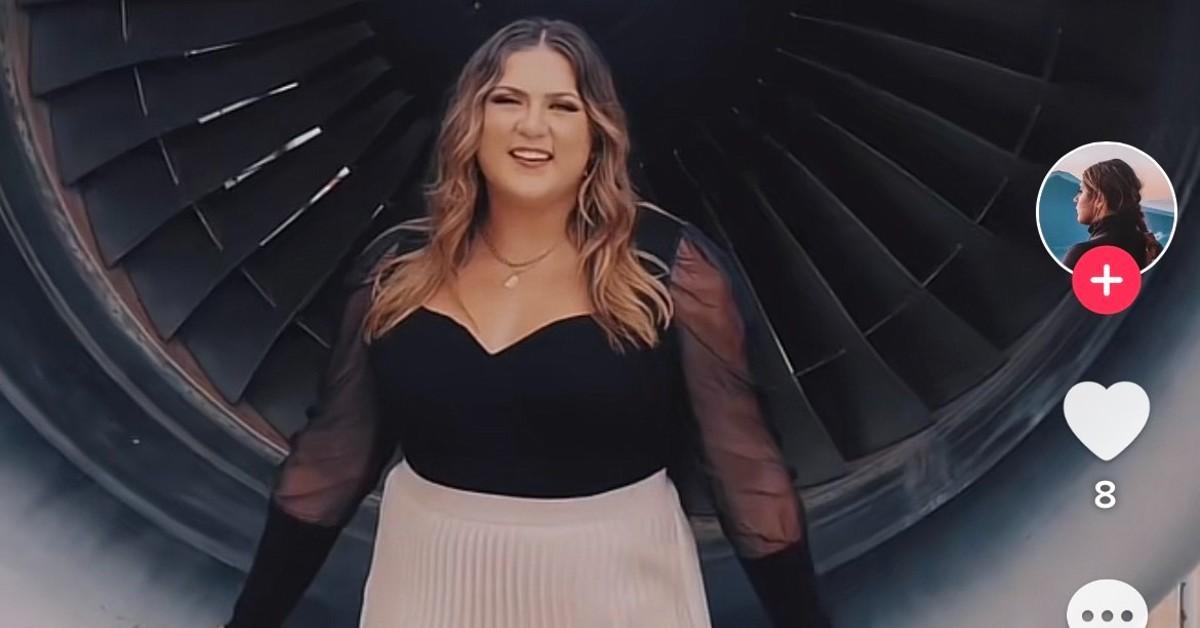 Article continues below advertisement
A woman checks an empty bag at an airport for free SkyMiles — and TikTok reacts.
The TikTok user in question, @janelleonajet, posted a TikTok simply of an empty tote bag with the caption, "Checking an empty tote bag so I can get my 2,500 SkyMiles when my bag takes more than 20 min to get to baggage claim."
Janelle, who centers her social media presence around helpful travel hacks, explained further in the comments on the now-viral TikTok.
When someone commented, "Checking a bag gets you more points? I'm confused," Janelle explained: "Delta & Alaska Airlines both have commitments to deliver bags within 20 min to the claim. Delta makes it easy to claim but Alaska you have to do it in person."
Article continues below advertisement
Janelle is spot-on with her TikTok. Per the official policy on Delta's website, "if your checked bag doesn't arrive at the carousel in 20 minutes or less after any domestic flight, you are eligible to receive 2,500 bonus miles. Just complete the below form no later than three days after your flight's arrival. Requests should only be submitted after your flight."
Article continues below advertisement
The policy notes that you must be a SkyMiles member at the time of the flight (so you can't join afterward and then request the 2,500 bonus miles if your checked bag doesn't arrive at the baggage claim within 20 minutes of your flight landing).
If you submit requests for late baggage claims for multiple flights, those requests must also be submitted separately.
Article continues below advertisement
Janelle's TikTok is worth checking out for travel hacks.
Janelle, who is a full-time travel influencer, frequently shares helpful travel tips on her TikTok page, from other hacks to get extra SkyMiles, to details about travel perks (who knew Delta had a Delta Porsche experience?), and more.
She often advises her followers to not be afraid to ask for compensation from airlines like Delta for legitimate reasons, like flight delays and broken in-flight Wi-Fi, among others. Basically, if you're paying for a service during a flight, Janelle says, you shouldn't be afraid to ask for some sort of compensation, especially extra SkyMiles, if said service isn't working.
After all, we should all be catching flights and not financial burdens all year round!