"Don't Forget the Self-Cleaning Setting" — Woman Discovers How Disgusting Ice Makers Are
When a woman is cleaning her ice maker, she discovers how disgusting it can be when the self-cleaning setting isn't turned on. Dirt and mold build up.
Some people love cleaning; others hate it. But all of us have to do it. And now, there's another thing we need to clean we didn't even realize — our ice makers! Yes, despite the fact that the only thing to go in an ice maker is water, it still gets capital "D" disgusting. Luckily, TikToker Kat Allen (@katallen8) is here to remind us to clean our ice makers.
Article continues below advertisement
Kat shared a TikTok video of what happened when she discovered an extra filter on the ice maker that she could remove, and that amount of grime is vomit-worthy. You know when you clean your shower drain? It felt like that. I was literally gagging. But in this case, it's worse … because this machine is making something that you drink.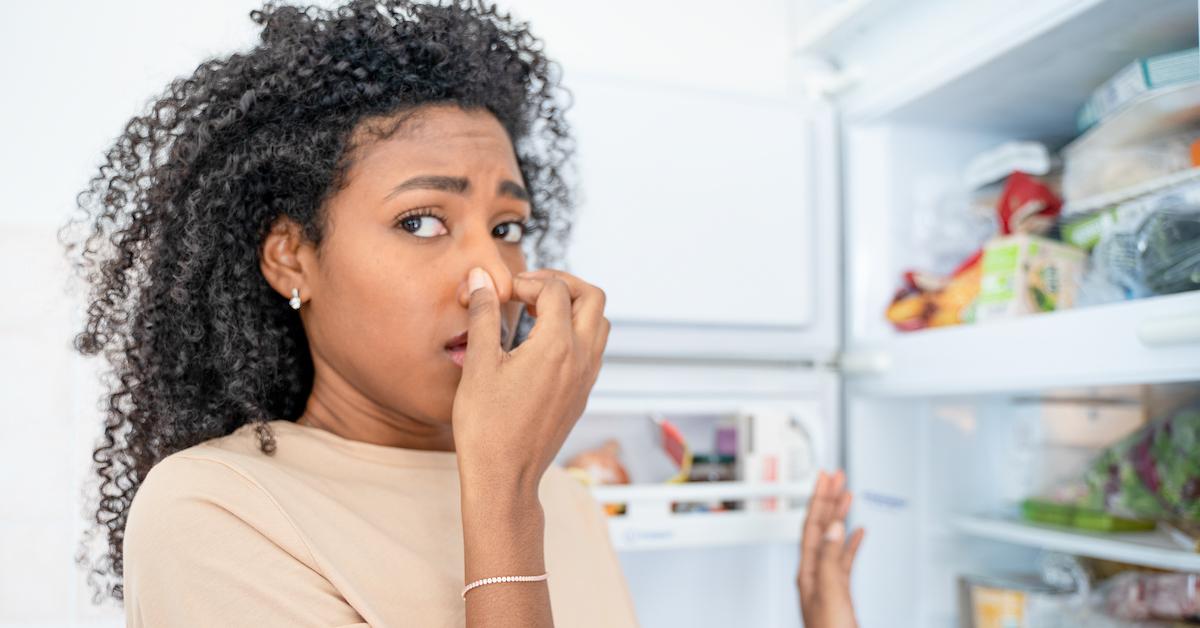 Article continues below advertisement
Kat Allan shared TikTok videos in which she discovers how disgusting her ice maker can get.
In the first video, which got almost 5 million views, Kat shows us the inside of her ice maker as she cleans it since she noticed her "ice was tasting a little weird." Almost every bit of the ice maker is covered in some sort of brown grime. She said she cleans the ice maker almost every two weeks and just now noticed that there's a whole other drain for cleaning it upside down.
Article continues below advertisement
Kat uses bleach and Dawn power wash to clean out the machine. But it gets worse in the second video, which got almost 13 million views. She didn't realize until now that the filter cap could be removed, and when she takes it off, she's faced with a pool of mold and dirt. That's the filter where water gets sucked in, which made Kat feel "instant death."
Article continues below advertisement
She asks, "How have I not died?" Honestly, we're wondering the same thing! With that amount of mold in her system from the ice she has been drinking for over a year and a half, she must have gotten mold poisoning at some point. I didn't even know ice makers needed to be cleaned! Luckily I don't have one, but still. Everything that makes life easier also makes it harder.
Commenters are now spreading the horror far and wide imagining restaurant ice makers.
We can already picture the horror film: The Attack of the Ice Maker! It builds up mold, unknowingly to its staff and its customers, and one day, the mold evolves into a flesh-eating virus. It could be the newest zombie franchise! But in all seriousness, everyone who sees this video can't help but wonder how often restaurants clean their ice makers.
Article continues below advertisement
One commenter even said that they never order ice at restaurants because of this. But imagine trying to get a margarita or martini without getting a little shake or stir. Warm tequila or gin sounds even grosser than moldy ice … right? Even when I worked in a restaurant that had daily routines in place to comply with health and safety rules, the ice maker wasn't once mentioned in the handbook.
Article continues below advertisement
Still, one person mentioned how perhaps Kat's ice maker became her immune booster. She responded saying, "Maybe that's why I didn't die during the three times I caught COVID. Maybe! I don't know. I'm not trying to find out again though." Anything is possible, but we doubt regular exposure to mold is a decent replacement for the COVID-19 vaccine.
Article continues below advertisement
Regardless, Kat's video is a lesson to all of us to use the self-cleaning function for our ice makers! And if we're going to shell out to buy an ice maker in the first place, we might as well get one that's self-cleaning.