"This Is Why You Can't Leave a Baby in the Car" — Woman Shows Aftermath of Napping in Hot Car
One woman took to TikTok to show what happened to her after she accidentally fell asleep in her hot car and the aftermath is not pretty.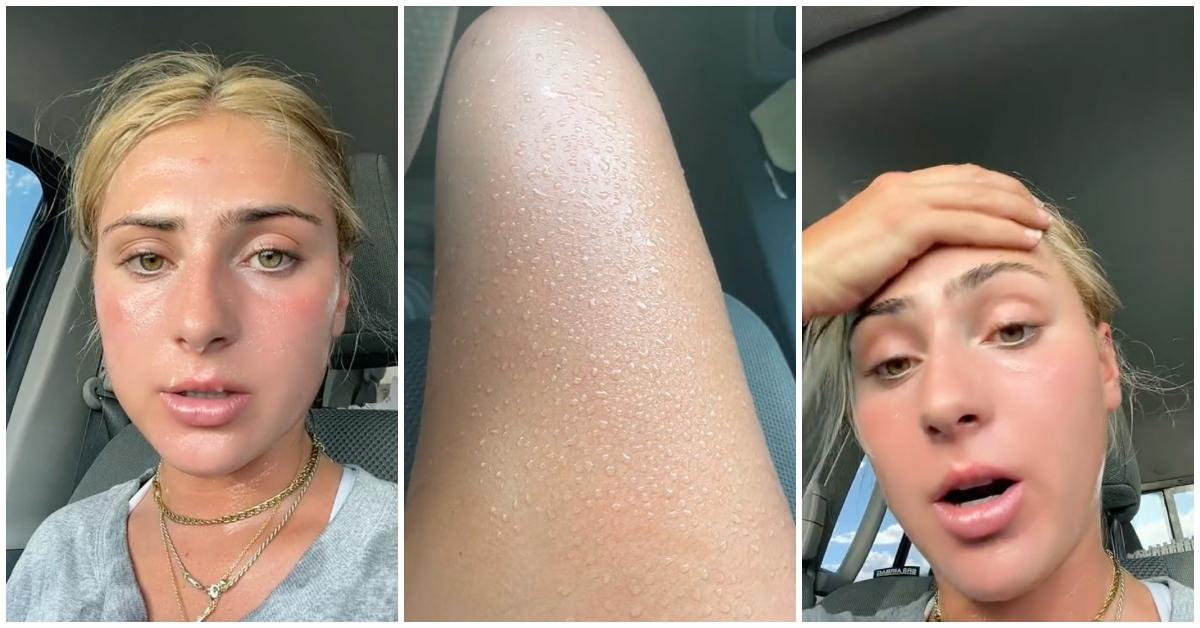 Getting into a car that has been sitting in the heat is like emerging yourself in a fire. It's absolutely dreadful and oftentimes you have to wait a few minutes before sitting down and/or taking the wheel or else your skin will literally feel like it's melting off.
Article continues below advertisement
I don't know about you, but every time I must enter a hot vehicle I can't help but think of the "This is fine" meme where the dog tries to assure himself that everything is fine, despite the fact that he is sitting in a room that is engulfed in flames.
However, there is one key problem with that meme and that is that it's not fine. Being in trapped in the heat is dangerous and poses a major threat to one's health and safety!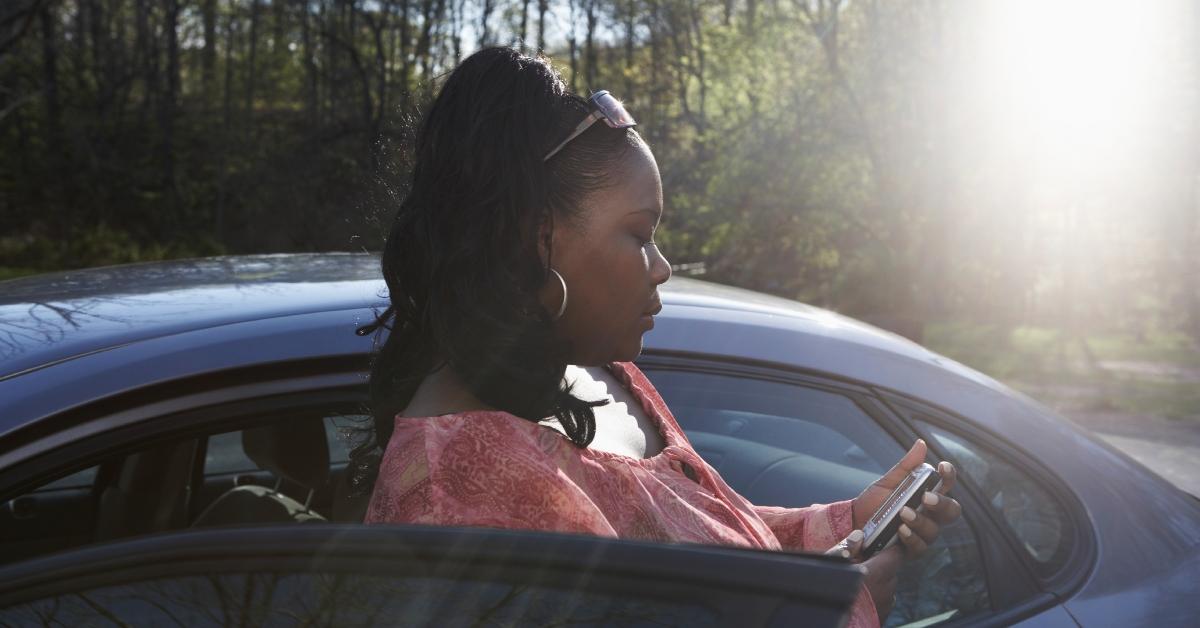 Article continues below advertisement
That's why when one TikToker saw a mother leave her baby in a hot car while she went into Starbucks, she had to say something. She filmed the incident and wrote "Ok [TikTok], do your thing! Cops were called, but this woman parked next to me leaving her baby in the car. No air conditioner with the windows up. Don't leave babies in the car on purpose."
Similarly, another TikToker is actively raising awareness regarding the dangers of being in hot cars after having a horrible episode.
One woman on TikTok is showing us the dangers of being inside a hot car for too long.
A woman named Paigge (@paigesatterlee) took to TikTok to show us the aftermath of what happened after she dozed off in her parked car.
Article continues below advertisement
"I just accidentally fell asleep in my car. Look," she said, as she panned her phone to show us her sweat-drenched t-shirt and legs which were dotted with perspiration.
Article continues below advertisement
There was no absolutely no shortage of sweat on her body. And it even looked like she had begun foaming at her lips. She wiped her mouth with her shirt and said, "This is why you can't leave a baby in a car. It's too hot," before ending the video.
In the comment section, users were worried about her, and rightfully so.
"Baby you also can't leave yourself in the car," wrote one person, capitalizing on the fact that it's not just babies who shouldn't be left in hot cars, it's everyone.
"That's actually terrifying omg I'm glad ur ok," penned another.
Article continues below advertisement

Others advised her to get checked out pronto, claiming that she could have had heatstroke. "Please go get checked out by a doctor! My dad passed away from a heatstroke! I hope you're doing alright," read one comment.
Article continues below advertisement
However, others pointed out that she didn't exhibit typical heat stroke symptoms, as she was profusely sweating.
Per John Hopkins Medicine, "Heat stroke is the most severe form of heat illness and is a life-threatening emergency. It is the result of long, extreme exposure to the sun. In this case, a person does not sweat enough to lower body temperature."
Article continues below advertisement
It looks as though Paigge likely had heat exhaustion, which is "a condition that happens when your body overheats. Symptoms may include heavy sweating and a rapid pulse," per Mayo Clinic.
Although it's not as severe as heatstroke, it's nothing to be taken lightly.

Also in the comment section, one woman shared that also fell asleep in her hot car but in a Target parking lot. "The Target employee thought I OD'd so they called the cops," she wrote.