"What the Heck Is This?" — Woman Finds Beans Hiding in Her Heinz Ketchup Bottle
This is so gross! In a now-viral video, a woman shockingly discovered what appeared to be beans in a bottle of Heinz ketchup. We have all the details.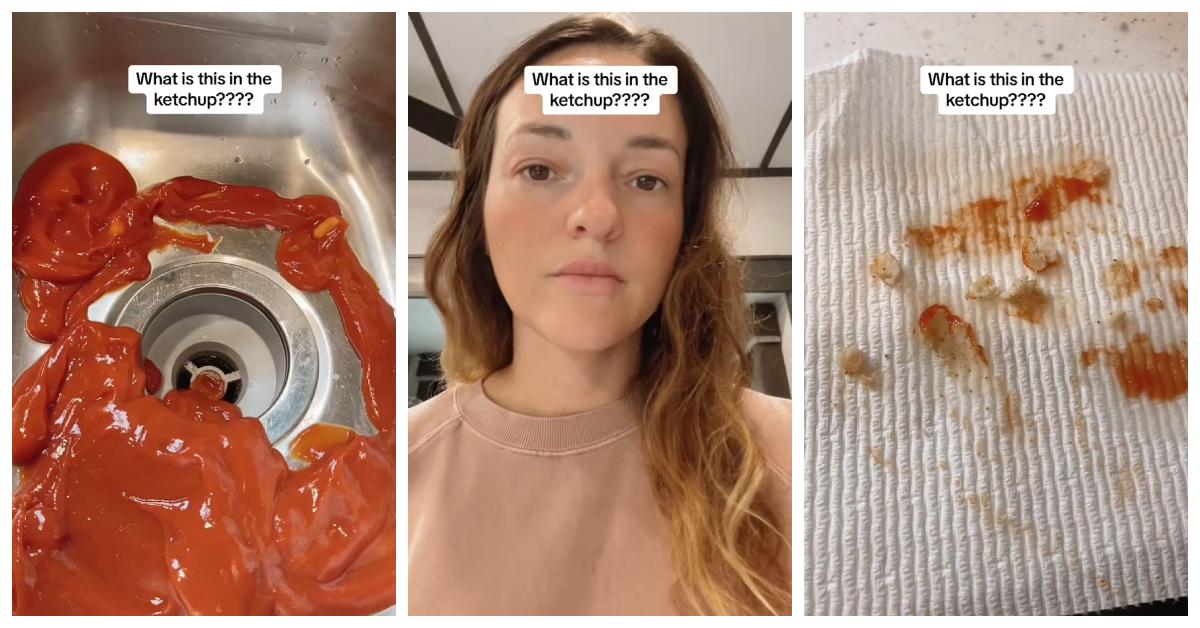 In today's episode of "grossest things found in food," I'll be discussing something terrible that TikTok user Laci Jackson (@journey_jacksons) shockingly discovered in a bottle of Heinz ketchup. Now, if you're like me and get queasy easily, I highly suggest you turn away because it's about to get really gross up in here!
Article continues below advertisement
On Oct. 22, 2023, Laci took to the social media platform and revealed that she found little white chunks in her ketchup bottle. Ugh, ew, ew, ew! What the heck was in the bottle?! If you dare, keep reading to find out!
Plus, stick around to hear what the internet has to say about Laci's unfortunate finding.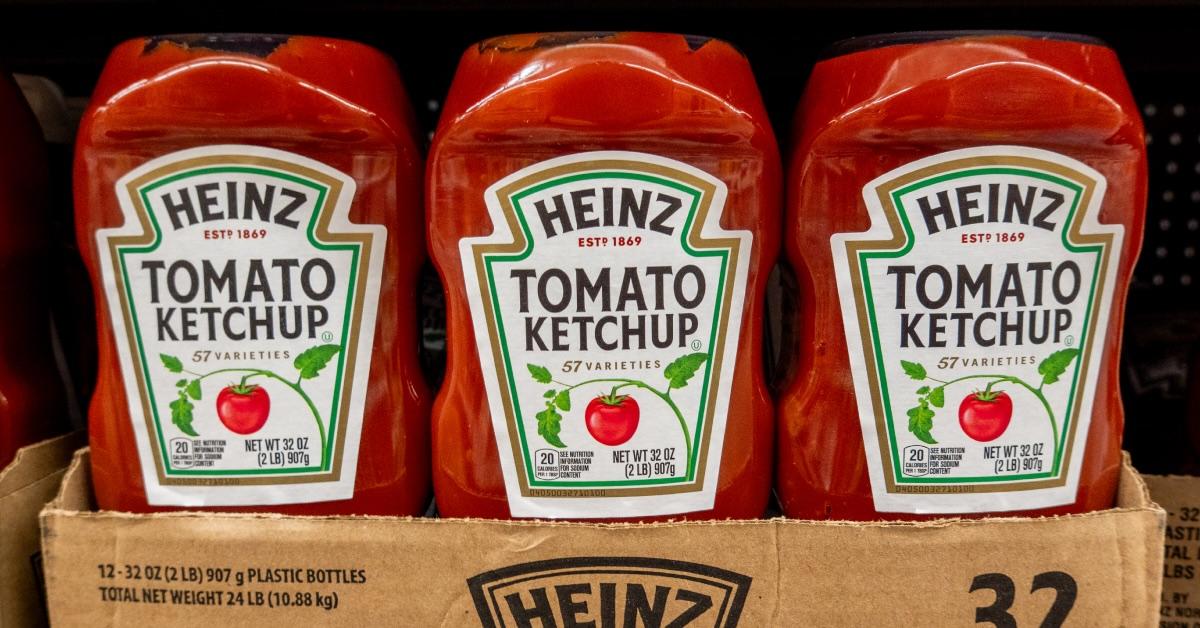 Article continues below advertisement
This woman found beans hiding in a bottle of Heinz ketchup.
Laci told her TikTok followers that she was making her daughter a corn dog when she discovered "something white" in the ketchup bottle. She then poured the entire bottle into her sink. Upon further inspection, Laci found even more of those white pill-like pieces in the condiment. OK, are you as nauseous as I am?!
"It literally, to me, looks like pills," a visibly stressed Laci said as she spread the ketchup with a butter knife to uncover the intruders and show viewers. "I'm freaking out; I don't know what to do."
Article continues below advertisement
Laci added that she would contact Heinz, as well as the Walmart she purchased the bottle from because this is not OK at all. She then zoomed in on the nauseating scene and pointed out that the white pills were all the same shape, color, and size. Laci even cut one of them up, but she couldn't smell anything besides tomato.
Article continues below advertisement
In the end, Laci asked viewers if they had "any idea" what the white pills in the Heinz ketchup bottle were — and most of them speculated that they were beans.
TikTok users believed the "white pills" in the ketchup bottle were beans.
As of this writing, the now-viral video has been viewed more than 1.1 times and received over 4,200 comments.
"Kind of sus, how would [you have] ever seen that in the bottle?" one person questioned. "I could be wrong, and I hope I am. But aren't all bottles a squeeze bottle?"
Article continues below advertisement

Eventually, the guesses started rolling in: "It looks like beans," a TikTok user wrote alongside the beans emoji.
A second user agreed, stating, "Pills would've definitely dissolved with the acid. Probably beans."
"Heinz makes BBQ or baked beans," a third person pointed out. "[It] could've been just a mix-up at the factory."
Article continues below advertisement
On the other hand, some believed the "white pills" were a form of larva (EW!)
"I say looks like a larva of some kind," another TikTok user shared.
Someone else commented, "Looks like larva eggs from like an insect or something."

Article continues below advertisement
In a follow-up video, Laci told her followers that she reached out to Heinz and Walmart. The retail corporation told her they would also be contacting Heinz about the situation. They also offered to send Laci another bottle of ketchup, but obviously, she'll never buy from Heinz again (can you blame her?!)
Laci also showed Heinz's (automated) response: "Thanks! Your safety and satisfaction are very important to us. We'd like you to know that we have in place stringent and thorough inspections of ingredients and packing supplies, as well as ongoing inspections and continuous supervision on the production lines. This is a very unusual..."
Here's to hoping Laci gets some closure soon!