Parking Garage Puts Fake Boot on Woman's Car, Police Claim It's Illegal
One woman found a fake boot on her car after she paid to park in a garage. Read on for why the garage believed they could boot her tire.
I've never been to a parking garage that didn't seem sketchy. They're big, dark, and scary, and it can take forever to leave, especially if you're parked on a high level. That said, they're sometimes the only option for parking, especially in metro areas. But if you think parking garages are there to keep your car safe, you're wrong.
One parking garage just did something really sketchy and seemingly illegal to a woman's car.
Article continues below advertisement
A woman who parked in a parking garage returned to find a boot on her car's tire.
TikTok creator Holly Mac (@hollynne16) took to the platform live from a parking garage to tell us all about the unheard of thing that happened to her car: A boot was placed on her tire and a parking notice was taped to her front passenger seat window.
Article continues below advertisement
While she had paid for reserved parking for the day, she apparently wasn't actually allowed to park in a designated "reserved" spot unless she paid for the month, which she was not aware of.
Holly immediately called parking authorities trying to get some help with the boot, but they had no record of ever putting it her tire.
Article continues below advertisement
She then called two numbers for the parking garage that she found online and neither one of them worked.
Not knowing what to do next, she called 911 for help. The first dispatcher would not give her the time of the day, so she called a second time. Fortunately, the dispatcher was more helpful and sent an officer and a sergeant to assist her.
When they arrived, the cops said they were there for a stolen car, which confused Holly as her car wasn't stolen.
That said, they took her to the parking garage's seemingly hidden management office, which they had only known the location of as they had been there before after it was broken into — a detail that only adds to the parking garage's character.
Article continues below advertisement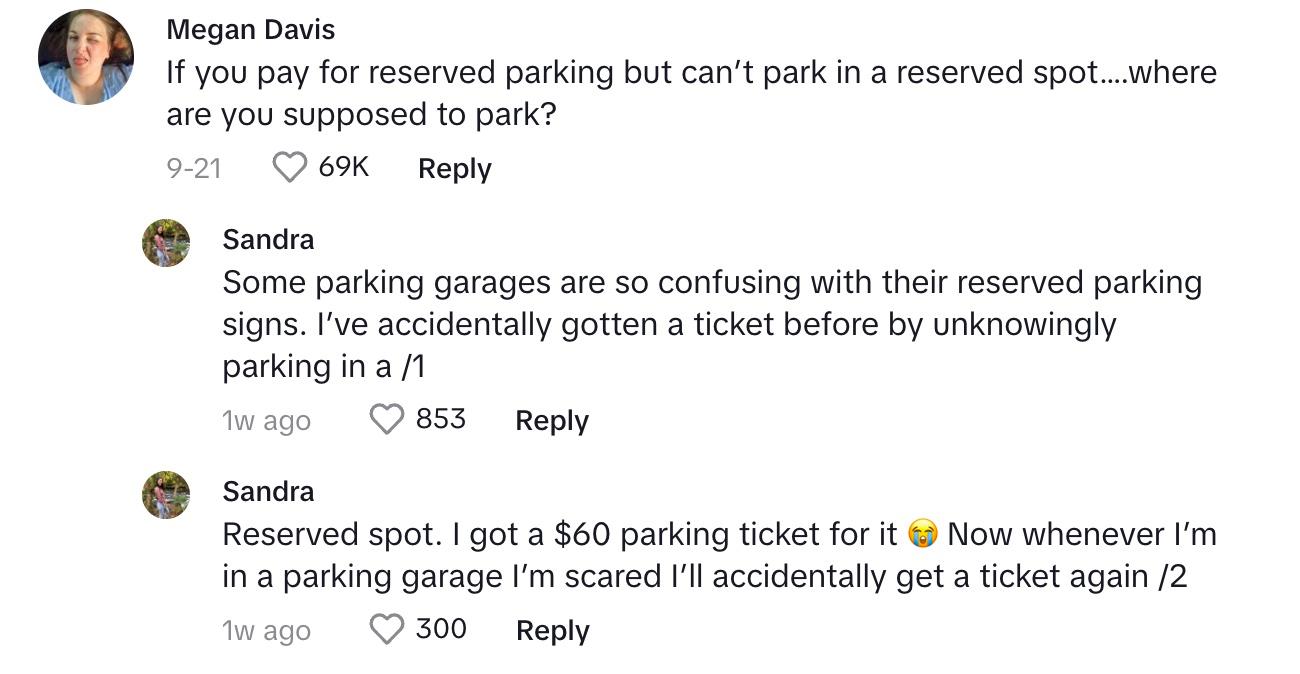 When they got to the office, it was closed. However, there were two numbers listed to call for help — one of which was for an after-hours manager. Holly called both numbers, but no one picked up.
As the cops went back to examine her car, they were pretty certain that the boot on her tire was fake and wasn't put on correctly. In fact, they told her they never saw a boot on a car in a parking garage. They called a tow truck to help get it off.
Article continues below advertisement
Eventually, the after-hours manager returned Holly's call. The police sergeant who was with her asked to speak with this manager and began reprimanding him.
Article continues below advertisement
"[The sergeant] was like, 'What you did to this girl's car is illegal,'" Holly recalled.
"He's like, 'You can call 911, and we can give you permission to put a ticket on the car, or tow it' — if it's like a crazy bad situation — 'but you can never put a boot on a car, because that's basically stealing the girl's car,'" she said.
Suddenly it made sense to Holly why the police said they were there for a stolen car report.
The manager argued with the sergeant over the boot and alleged that because the car was parked on private property, he had the right to boot the car. Unfortunately, this phone call didn't resolve anything for Holly. However, the sergeant claimed that everyone in the garage's management system who was involved in putting the boot on was fired.
Article continues below advertisement
Eventually, the tow truck came and removed the boot from Holly's car. In total, she said she was there from 3 p.m. to 8 p.m., had to call out of work, and ended up paying more for parking that day because she hadn't left by a certain hour.
In the comment section of her video, users encouraged Holly to take legal action. "Girl press charges or they're just going to keep doing it," wrote one user.

Another said: "Press charges. Nothing worse than a property owner that think the laws change because he owns something."
A third comment just read: "Go to small claims court and get that bag."
We hope Holly listens to them and is able to get some compensation for her situation.