Woman Finds a Mysterious Ring of Trees in Her Backyard and It's Giving 'Blair Witch'
A woman takes to social media for answers about a bizarre ring of trees that appeared in her yard. Is it ghosts, aliens, or something more sinister?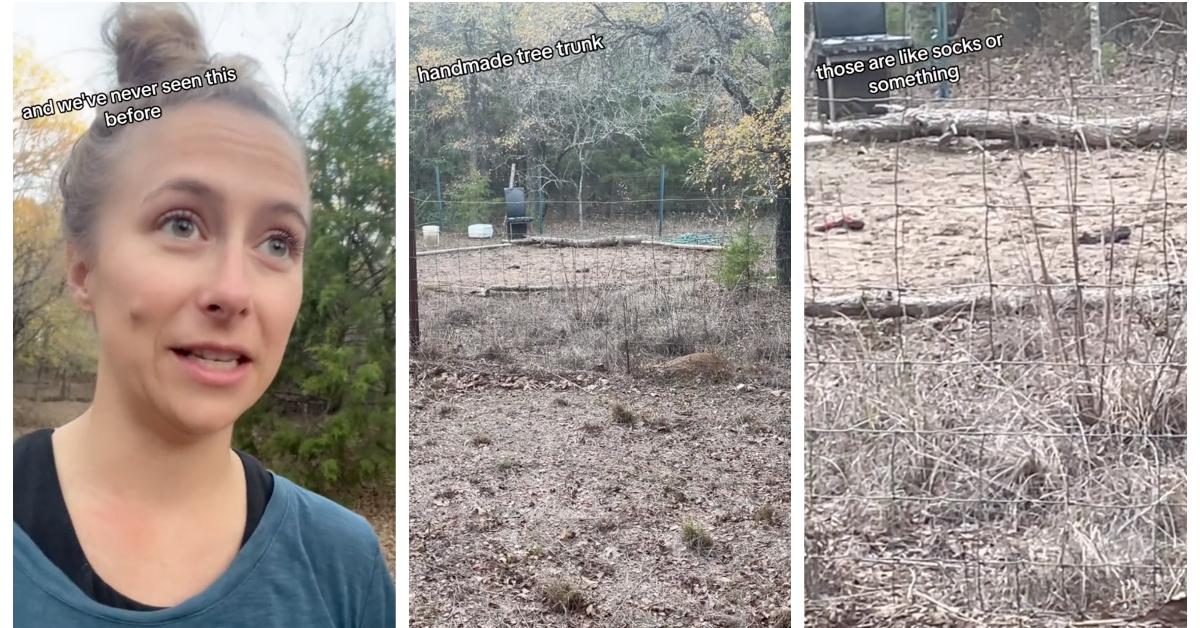 Growing up, there was a small creek by my house all of the neighborhood kids would play by. This was in the late 1980s, back when children had nothing better to do than play out under the hot sun with nary a drop of sunscreen in sight. Also, if you think anyone was telling us to drink water please think again. For most of my childhood, I primarily drank milk which is kind of disgusting but I loved it. Whatever you're imagining about the inner workings of my stomach is correct.
Article continues below advertisement
Because we spent so much time outside, we tended to rely on our deeply weird imaginations for entertainment. Anything could become a fort or a fortress, as long as we procured the right abandoned items. The funny thing about being a kid is, you'll sit on a weird old tire and call it a throne. I see a bit of this in one woman's TikTok about a mysterious structure that appeared on her property.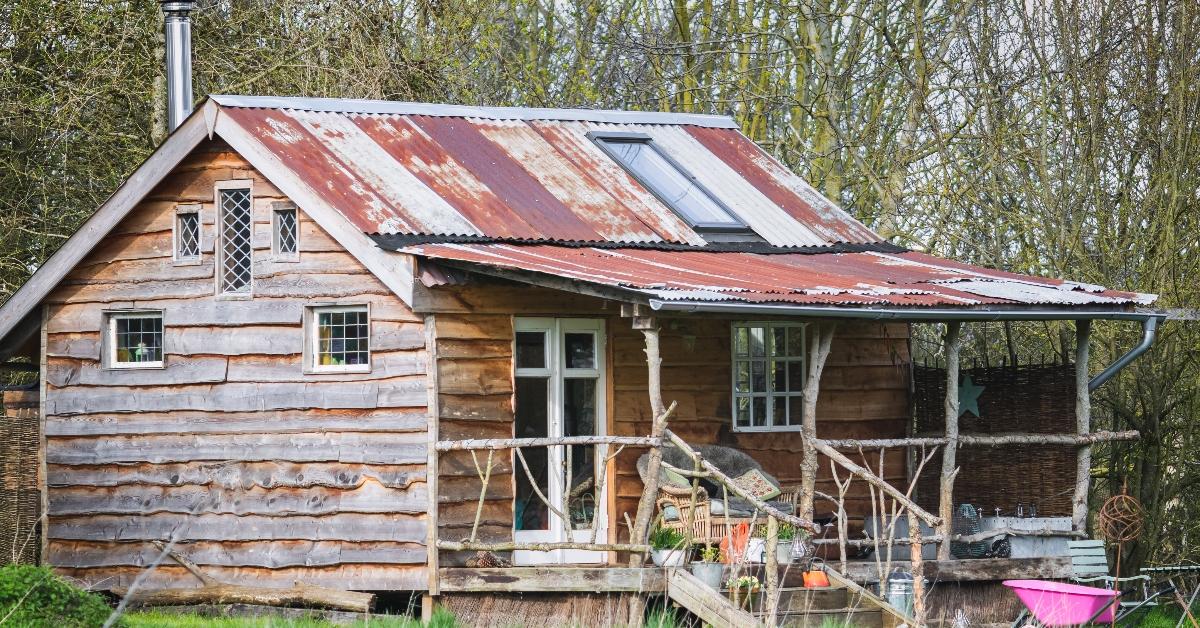 Article continues below advertisement
Did the Blair Witch do this?
Stephanie, who goes by @sjezsor on TikTok, was doing a perimeter walk about her property when she noticed something strange. She and her family live in a neighborhood subdivision but it's in a heavily wooded area. Evidently they do a quarterly walk about their backyard, just to make sure nothing is amiss.
Something was definitely amiss because Stephanie noticed some potential new neighbors whose decor was rather unorthodox. What she saw was not technically in her own yard but was "literally an arm's length away in our opposite neighbor's yard," said Stephanie.
Article continues below advertisement
Was there something strange in her neighborhood? We know who she has to call. "It's new. It's new," she explained while laughing. Stephanie asks anyone watching the TikTok to toss in their two cents about who could be living next to her backyard, and what are they doing based on the setup.
Article continues below advertisement
First things first, a small shed near Stephanie's fence has always been there. At the time of her video, a blue recliner was outside of this shed but Stephanie says the chair tends to come and go. It's kind of like my dad in that respect.

Article continues below advertisement
"Those have been here since we moved in years ago," Stephanie explains. Apparently the shed has pillows covering its floor which sounds like the perfect place to hang out. Please don't tempt me with a comfortable time.
What is new, is a wonderfully exciting front yard area complete with a dirty couch and a pair of filthy socks. Honestly, if the couch is dirty the socks are probably dirty as well. That's just common sense.
Article continues below advertisement
Said couch is sitting in front of an octagon made from small tree trunks. The aforementioned socks are in the middle of the octagon, as if someone is making an offering to the stinkiest of gods.
Article continues below advertisement
Whoever built this also erected their own fence around the makeshift altar. They even made a little section that swings open so people can come in and out. That's just common sense.
People in the comments had much to say about this. Most of them think it's just a bunch of teens messing around, which I get. The youth need a place to be themselves outside confines of their own bedroom. It warms my heart to think teens might be taking a break from social media in order to get weird in the woods.
My favorite suggestion is from a commenter whose husband thought someone started a fight club. "My husband said the same as well," Stephanie replied. In a follow-up TikTok, Stephanie revealed she took the advice of several commenters by getting a trail camera. As of the time of this writing we have yet to get an update, but if anyone sees Tyler Durden on that thing, run.