Woman Accused of "Pick Me" Behavior by Leaving Girls' Night to Cook for Her Man
Who needs friends when you have a man who pays all the bills? One woman asked this question after she skipped girls' night to cook her man's dinner.
When a new relationship begins, spending time together is exciting. Through time, it's easy to prioritize each other and make new memories.
However, it's essential also to maintain relationships with family and friends. They understand the initial focus on the new partner but expect to remain a part of your life too.
Article continues below advertisement
One woman didn't get the memo and clearly took "My man, my man, my man" to heart. On TikTok, she shared how she won't let anything get in the way of ensuring her partner's needs are met — not even a night with the girls.
Keep reading for all of the tea!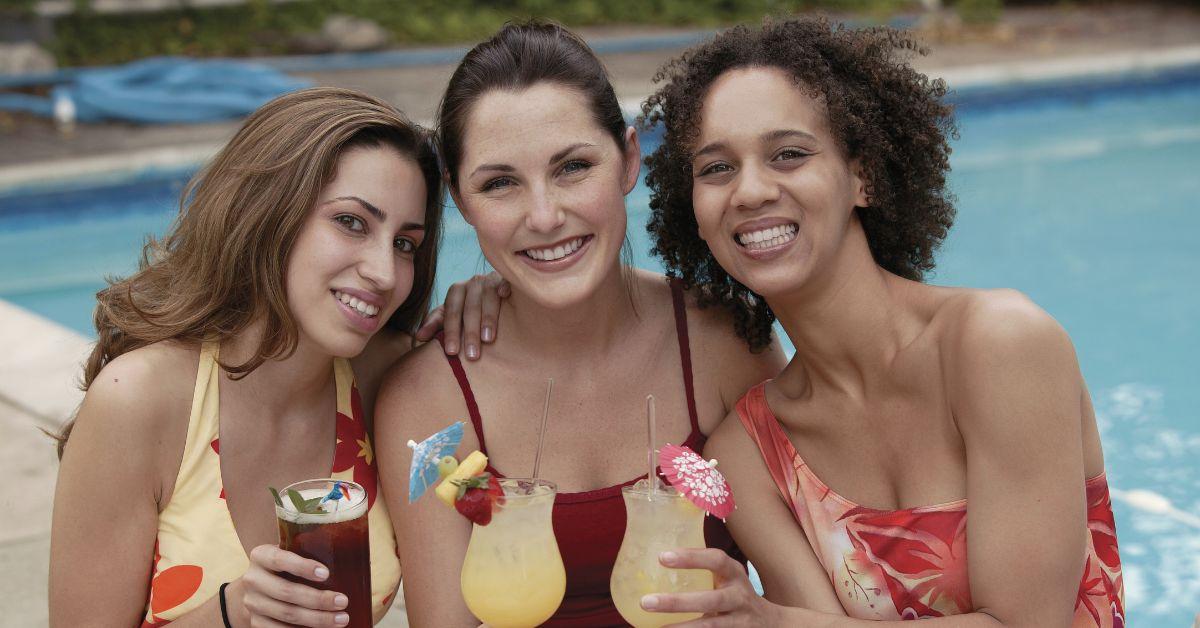 Article continues below advertisement
A woman proudly interrupts girls' night to cook for her man because he "pays the bills."
Even in the best relationships, having a girls' night to kick back, have a cocktail or 20, and discuss your partner's wrongdoings is always lovely. OK, maybe that last part is how my girls' nights go!
No matter what your girls' night looks like, the assumption is that the night involves the friend group and, ideally, no one else. But in TikToker @21juicyfruitvaughn's case, not catering to her boo for a few hours wasn't an option.
Article continues below advertisement
In July 2023, Juicy's friend recorded her seasoning chicken breasts in a pan while wearing a black, red, and yellow bathing suit cover-up. As the friend records her, Juicy tells the camera, "When your man pays the bills, the least you can do is cook."
Article continues below advertisement
While Juicy's sentiment about cooking for her partner didn't seem like a huge deal, the friend told the audience the friends were at "girls' night at the pool." Juicy's response to that information? "And b---- I had to cook, I had to stop." She then explained that her man got "hungry" around the same time they were in the pool, so she had to make him a plate.
Article continues below advertisement
The TikToker received many "pick me" comments and genuine concern for her partner's health.
Although Juicy and the pal who recorded her 30-second TikTok has over 1 million views, not everyone who watched the video found it amusing. While the TikToker received tons of support from those who felt she exemplified "wifey behavior" for prioritizing her partner's needs over quality time with her girls, she also received many comments from folks who felt she was behaving like a "pick me" type of woman.
"Women like this are always horrible friends," said one user who watched the video on Twitter.
"Unfortunately A LOT of women see no problem either with her lack of preparation," another user tweeted. "Cook EARLY and respect your friends as well. 'Pick-me' culture will keep us back another 1,000 years."
Article continues below advertisement
Article continues below advertisement
Other users felt Juicy should've stuck to her plans for girls' night also to ensure her friends knew she cared for them as much as her man. However, several users disagreed and said she was well within her rights to cook for him, especially since she said he was the breadwinner.
Everyone else who watched the video seemingly didn't care either way and were far more concerned with the amount of seasoning Juicy used on her partner's chicken.
"All that season geeezzzzz," one user pointed out.
"Oh, she's poisoning him," another joked.
Article continues below advertisement
Article continues below advertisement
Amid the jokes, Juicy informed her followers that she was using garlic powder (some had thought it was salt). Still, users warned her to lighten up on the garlic, as some seasoning brands also include sodium.
"Heavy on the garlic, light on the chicken," one TikTok user noted.