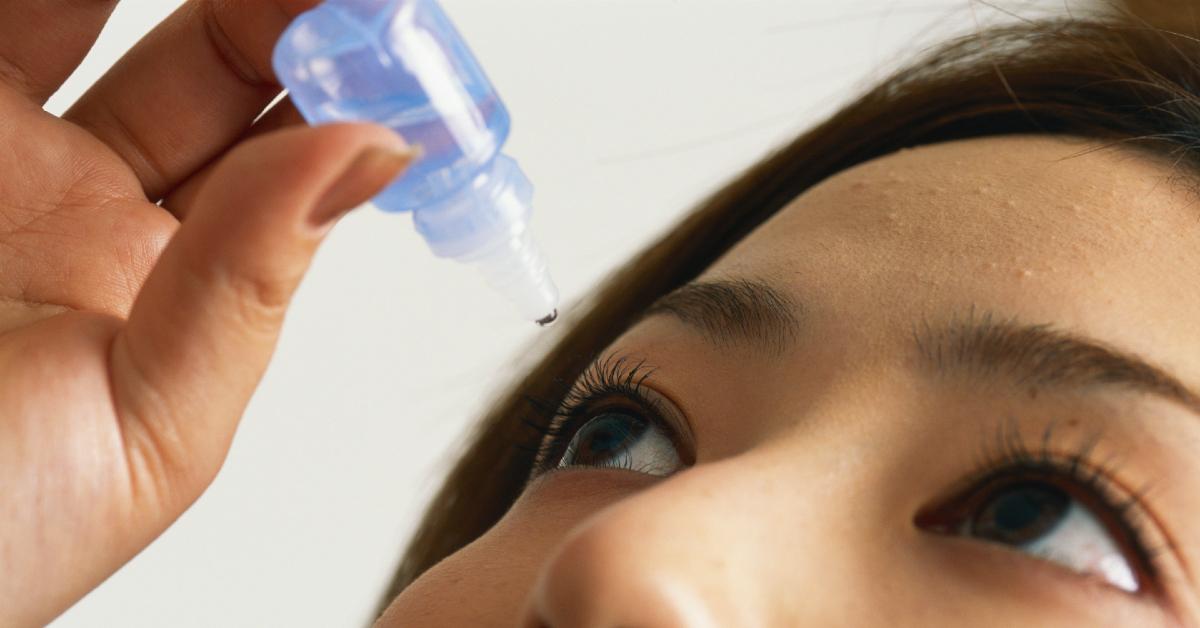 Woman Mistakes Superglue for Eye Drops, Immediately Regrets It in Viral TikTok
A TikToker documented a disastrous mistake where she mixed up superglue for eye drops and in case you're wondering yes she tried using them.
When our brains are on autopilot, it can lead to disastrous results that either manifest immediately or gradually over time. Being on emotional autopilot causes us not to consider our reactions in interpersonal relationships.
The same could be said of our jobs. While autopilot is sometimes good for tasks that don't require a lot of though, you can get in trouble just coasting through tasks without a second thought.
Article continues below advertisement
While these are some pretty heady examples of how "autopilot" can get you in trouble, there are other cases of mundane tasks where not thinking before you act can lead to calamity.
Take, for example, when two products look similar but have vastly different applications. For instance, there was a man who documented his colossal Fabuloso mix-up that saw him attempting to cook eggs with the popular cleaner after mistaking it for cooking oil. Or, if you take anti-diarrheal medicine instead of a laxative, you can make a bad problem even worse.
...Or mistaking Super Glue for eye drops. Yes, that actually happened.
Article continues below advertisement
A TikToker by the name of Lyd (@icyylyd) posted a now viral clip that showed a montage of photos depicting the aftermath of her massive mistake. She writes in a text overlay in the video: "Hospital after mistaking my superglue bottle for my eye drops and gluing my eye shut :))"
Article continues below advertisement

The video shows a series of pictures where her left eye is closed shut as she sits in a hospital bed. At first, the hospital attempted to use a special topical cream designed to dissolve the glue and help pry her eyelid open.
Article continues below advertisement

"They had me apply an ointment that breaks down and dissolves the glue," she writes in another overlay. However, that didn't appear to be working, so medical staff had to resort to other measures.
Article continues below advertisement

"It didn't work so they started picking at the glue trying to separate my eye," Lyd wrote. In the clip, a doctor can be seen carefully working on the woman's left eye. It looks like the healthcare worker is constantly wiping away at the glue with a piece of gauze of some type of cloth pad.
Article continues below advertisement

Lyd writes that eventually, staff were able to "pry" the eyelid open using a specialized tool. "They took me to a private room and used a metal tool to pry it open and finally got it open."
Article continues below advertisement

Lyd shows her freed eyeball in a final round of images, adding that she is in "so much pain" following the ordeal. In follow-up TikTok videos,, it appears her eye is doing just fine now, thankfully.
Article continues below advertisement

If the thought of putting something in your eye that shouldn't be in your eye is making you cringe, you might want to stay away from reading the remarks other TikTokers made in response to Lyd's clip.
"It happened to me one time, I accidentally grabbed the E-juice for my vape, got to my moms room crying, she was sleeping… I'm 21…"
Article continues below advertisement

She apparently isn't alone in mistaking the two substances. "My aunt did this," someone shared.
"Girl, I did this once," shared another. "I was wearing contacts and the contact glued to my eye lid."
Another asked why she kept the bottles in the same place. "Why do you have eye drops and super glue anywhere near each other?"
Article continues below advertisement

Have you ever confused something else with eye drops and instantly regretted it?