An Informal Experiment Proves Men Only Buy Women Drinks to Get Them Drunk
Most single women who go to bars have had a man offer to buy her a drink. While you'd think they'd love the cost savings of a nonalcoholic order, something quite different happened.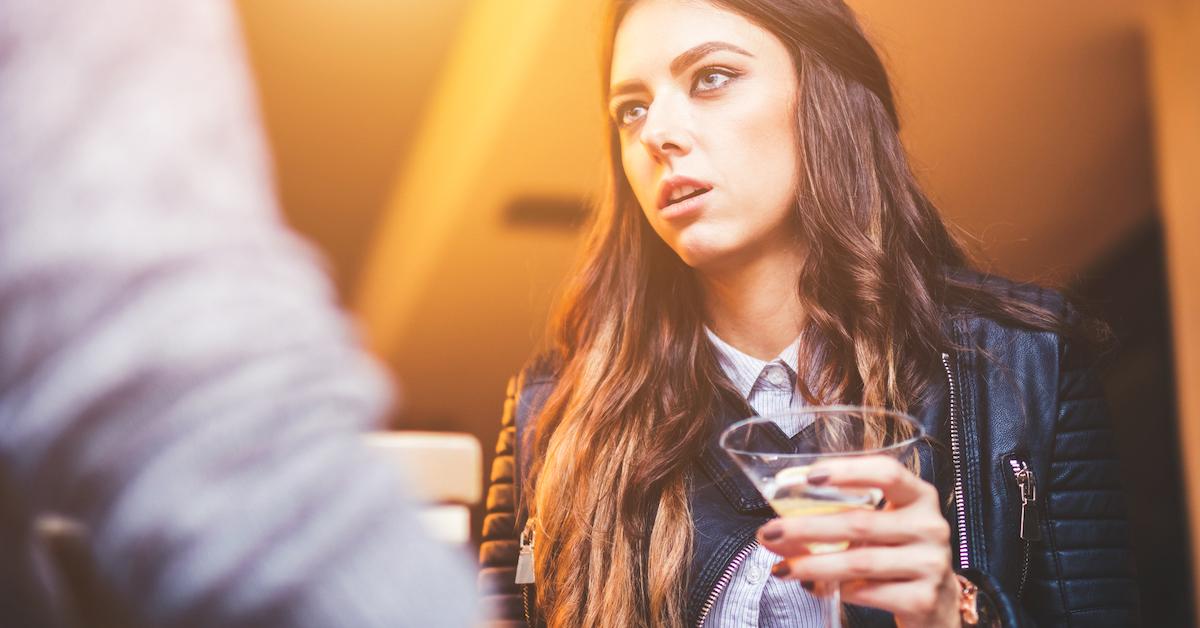 It's a scene so common as to be cliché: a single woman sits at a bar and a man she doesn't know asks if he can buy her a drink. There are a lot of ways to respond to this Choose Your Own Adventure scenario, but Jennifer Dziura has had some rather revealing results with her approach. In fact, it really got to the heart of the intention behind this flirtation tactic.
Article continues below advertisement
As she points out, for many men, the point of this gesture isn't pure chivalry. "Men who offer to buy women drinks are often intending to purchase a lowering of the woman's defenses."
And she seemed to get supporting evidence of that when she started accepting these invitations but would either request a nonalcoholic beverage or food instead.
Article continues below advertisement
"If you're a woman in a bar and a man offers to buy you a drink, try this," she says. "cheerfully ask for something nonalcoholic, while indicating a willingness to get to know the guy. At least 50 percent of men will be angry."
Honestly, you would think a request for a cheaper item would be welcome, but Jennifer predicts they will respond poorly because "they weren't offering a gift or just trying to strike up a conversation" but rather wanted to lower your inhibitions with booze.
She shared some anecdotal experience of that happening, though in both her cases she suggested food. However, the food items, as might be the case with a mocktail, were a lower price point than a standard drink.
Article continues below advertisement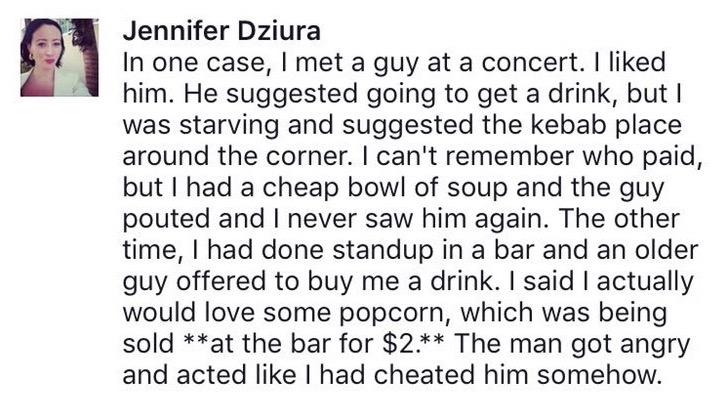 In the first instance, she met a guy at a concert who suggested they get a drink, and she instead suggested "the kebab place around the corner' since she was more hungry than she was thirsty.
"I can't remember who paid, but i had a cheap bowl of soup and the guy pouted and I never saw him again," she writes. The intention behind the second offer was even clearer, though.
Article continues below advertisement
"The other time, I had done standup in a bar and an older guy offered to buy me a drink. I said I actually would love some popcorn," which was $2 at the bar — cheaper than even the most generous of drink specials. "The man got angry and acted like I had cheated him somehow," she recalls.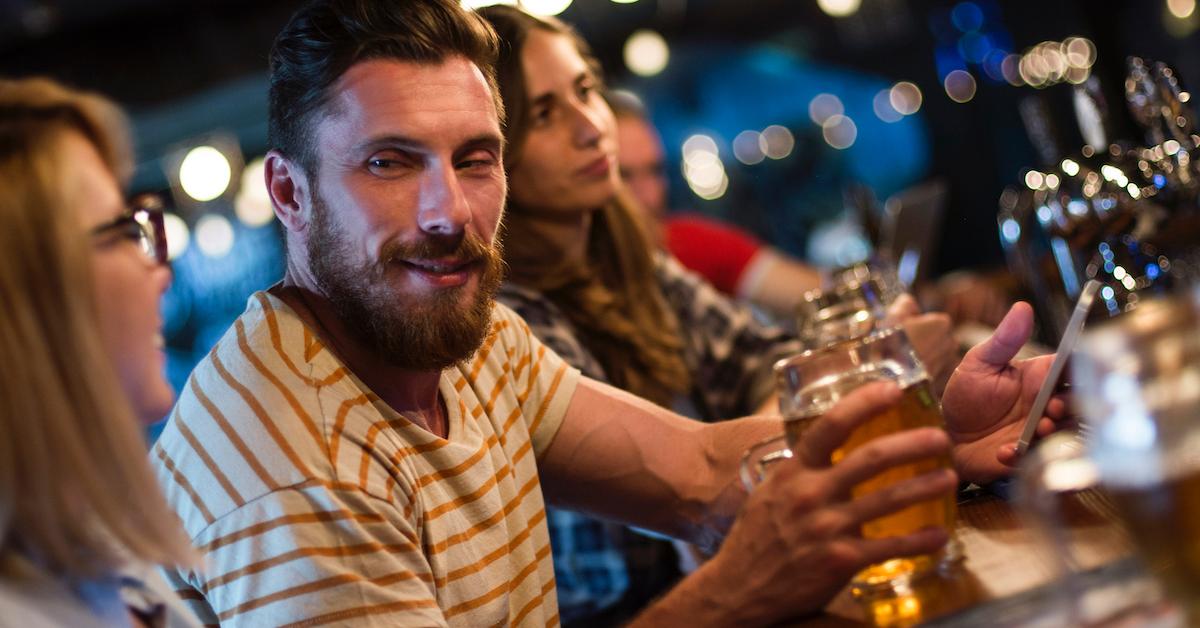 Article continues below advertisement
Folks on Tumblr were blown away by Jennifer's suggestion, and a bartender offered a perspective from "the other side of the bar" on these types of encounters between men and women.
"I work at a high-density bar, and let me tell you, I have anywhere from 10-20 guys every night come up and tell me to, 'serve her a stronger drink, I'm trying to get lucky tonight, know what I mean?' usually accompanied with a wink and a gesture at a girl who, in my experience, is going to go from mildly buzzed to definitively hammered if I keep serving her," they said. I'm guessing this bartender must either be a man or present as such, because I find it difficult to imagine a guy would try to pull this with a woman or femme behind the bar.
Article continues below advertisement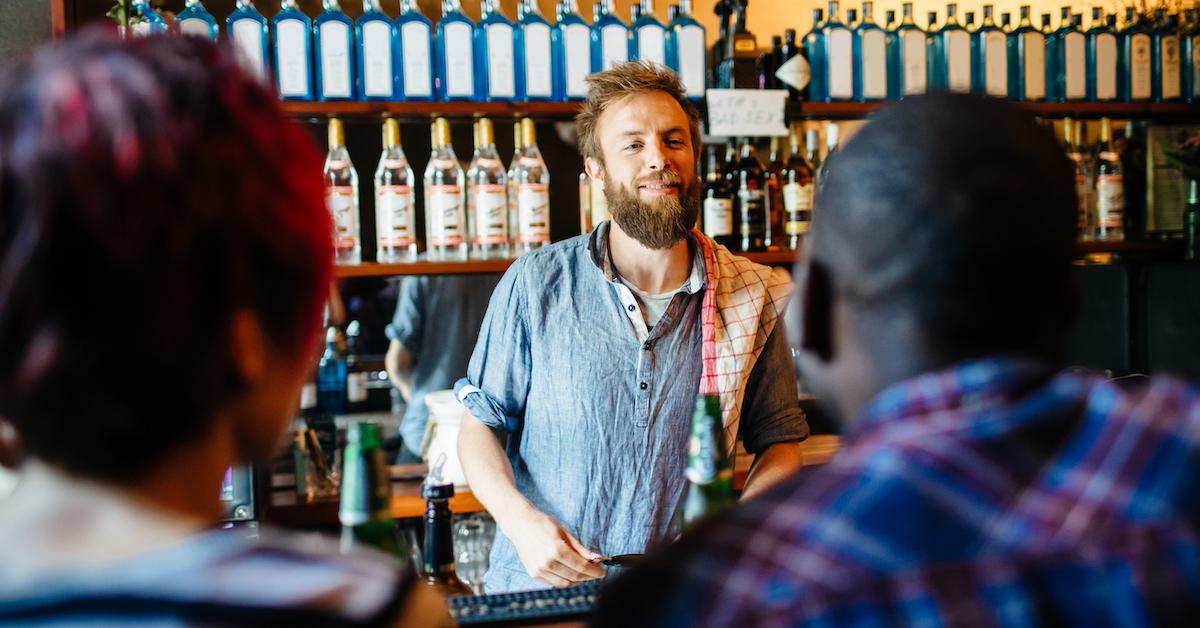 This discerning bartender "usually tell guys like that to piss off, and, if I can, try to tell the girl's more sober friends that they need to keep an eye on her."
While I'd venture most if not all bartenders strive to this level of heroism, obviously not every barkeep is this observant and protective — and even those who are can't keep tabs on all the jerks out there. Thankfully, this certified good guy has some tips for single women out at bars.
Article continues below advertisement
1. Always get your own drinks.
"DO NOT LET STRANGERS CARRY YOUR DRINKS," as this gives them the opportunity to slip something into them at worst or, at slightly less worse, have it mixed far stronger than you would have on your own.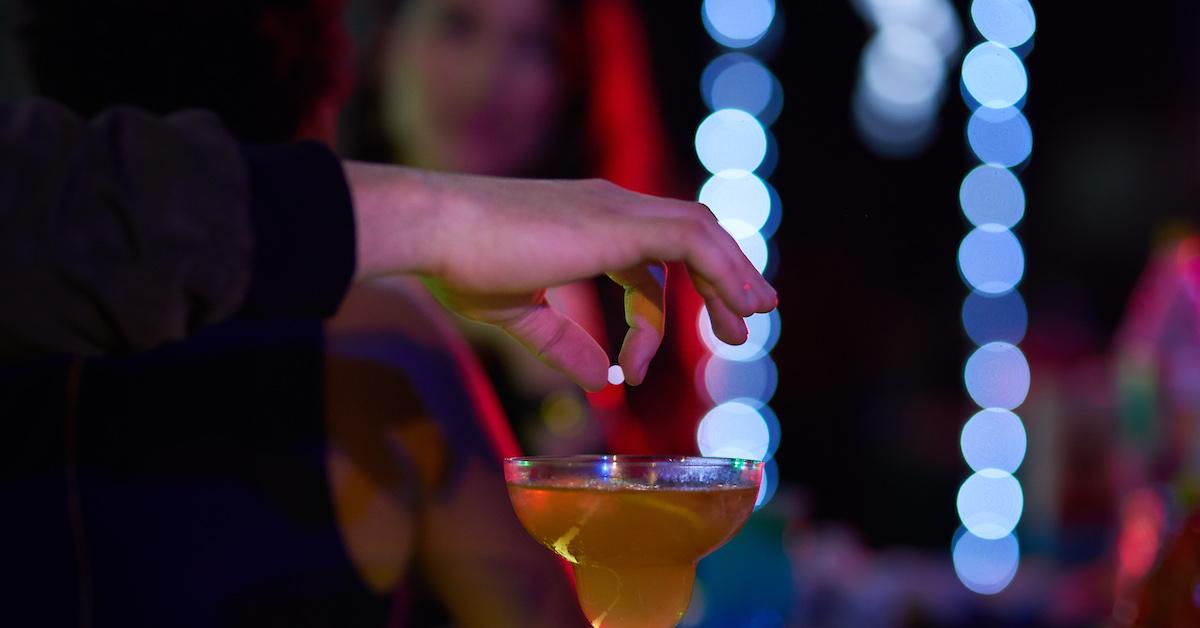 Article continues below advertisement
2. The bartender doesn't care if you order something non-alcoholic.
Look, as long as you tip well and are courteous, the bartender "doesn't give two s--ts" if you order a soft drink or mocktail. And ordering something without alcohol or "something light" in the stereotypical "can I buy you a drink?" scenario can also alert the bartender that you're less than comfortable with the "generous guy" you're with. This may prompt the bartender to keep closer tabs on you.
3. Order something with less alcohol if you don't want to be confrontational.
This bartender with angel wings even offered up some drink suggestions if you don't feel comfortable ordering something nonalcoholic when a guy keeps insisting on getting you a drink.
Article continues below advertisement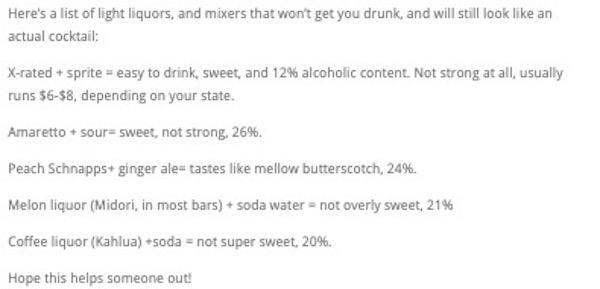 X-Rated is a vodka-based brand of fruit liqueurs that is about 17 percent ABV, and if you mix it with a soda like Sprite, it's even weaker. Other suggestions are amaretto sours, peach schnapps with ginger ale, Midori and soda, or Kahlua and soda. While it's certainly not impossible to get drunk off these drinks, it would take a lot to get you there.