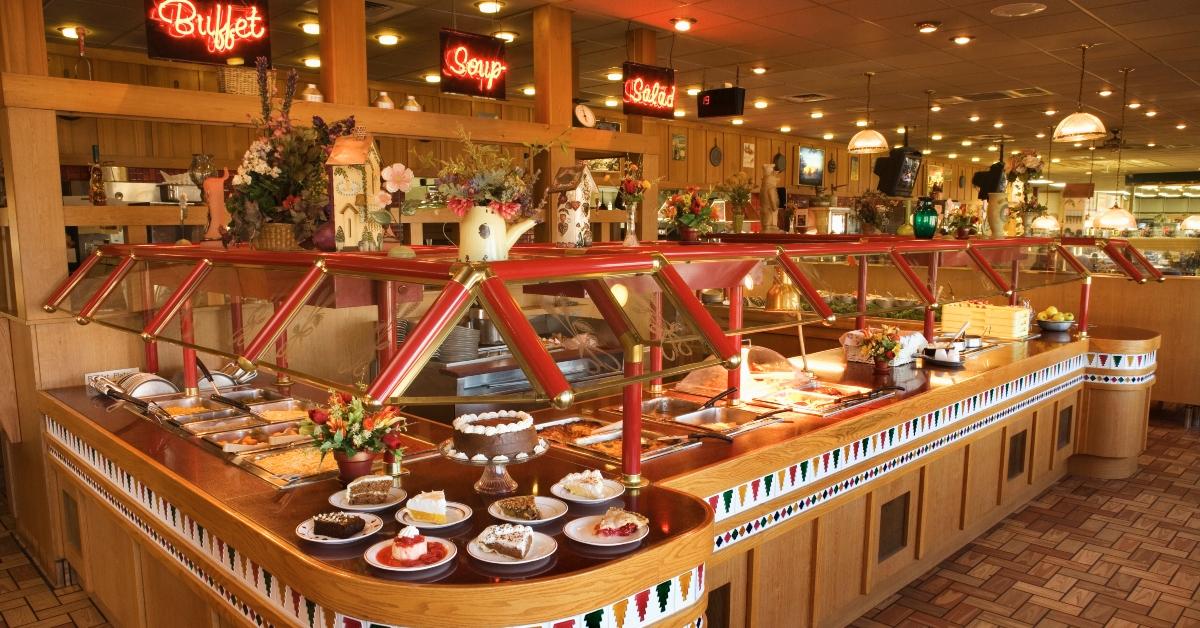 A Woman on TikTok Urges People to Tip Buffet Workers After a Lackluster Shift
A woman on TikTok says for people to tip their buffet servers. She takes to the platform to share the meager tips she earned on a difficult shift.
People in the service industry seem to always have it rough. Between rude customers, long hours, arduous delivery routes, and hyper-specific requests all with an unreliable amount of tips to show for it, a day in the life of a service industry worker is about as good as the conditions they're made to deal with. Considering how many horror stories people have about food service, it seems like there are more bad days than there are good days.
Many have even taken to TikTok to raise awareness about what they deal with.
Article continues below advertisement
On the video-sharing platform, one woman inadvertently opened up a debate with her TikTok in which she urges people to tip their buffet workers. Folks had interesting reactions to her statements, with some even admitting that they purposefully don't tip their buffet workers due to the self-service nature of these restaurants. However, some have argued that it's just as important if not more so to tip buffet workers in the same way you'd tip traditional restaurant servers. Here's what this buffet worker has to say.
Article continues below advertisement
A woman says to tip buffet servers. She shares her thoughts on TikTok.
On April 28, 2023, a TikTok user shared a video about her struggles in the "#serverlife" at the buffet restaurant where she works. She elected not to name-drop the restaurant to avoid any consequences, but many were able to identify the restaurant in the comments section.
In her two-minute video, she discusses "how sh--ty it is to be a server at [her] job" and how she feels stuck in her position and is unable to find work elsewhere.
She quickly cuts to tables littered with overly messy plates and trash from customers who reportedly left her absolutely no tips. The section that she was reportedly in charge of at the restaurant wasn't small, but she continued by dispelling any notion that the number of tables she served meant that she earned a lot in tips that night.
After physically counting the amount of cash tips she made, she had only earned $69 after waiting on an estimated 50 tables for the evening. That's less than $1.50 per table.
Article continues below advertisement
According to her, this was even one of her better nights. Reportedly, she ends most nights with no tips at all.
Interestingly enough, the comments section is divided, with some people proudly claiming that they don't tip at buffet restaurants considering that they serve themselves. However, most people argued that buffet workers have it equally as hard as restaurant servers if not harder. Many of them are tasked with cleaning up the messes and plates left behind along with refilling drinks.
Article continues below advertisement
"I legitimately did not know I was supposed to leave a cash tip at buffets ... I will from now on," one commenter wrote.
"Buffets are self-serve, tipping doesn't make any sense," someone else commented, adding: "Companies need to pay their workers fair wages and stop making customers responsible for it."
"I'm not tipping as much at a buffet as I would at a normal sit-down restaurant, but I'll absolutely leave a few bucks and stack my plates," another wrote.
Whether they work at a traditional restaurant or a buffet, food service workers certainly deserve more credit than they typically get. That includes more tips from customers.