"Like a Rom-Com": Woman Unknowingly Captures Future Boyfriend in Video — Long Before Meeting Him
One woman says in a TikTok video that it was her grandma who helped set her up with her current boyfriend, who she actually once crossed path with.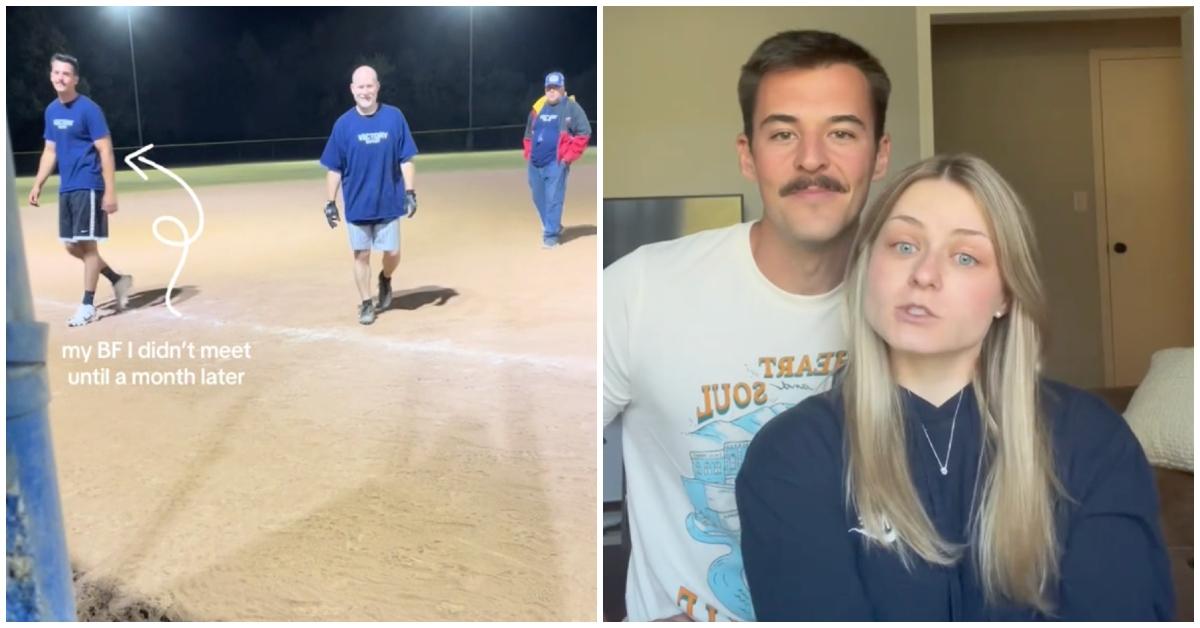 Do you believe in soulmates or that everything happens for reason? One woman claims in a TikTok video that she crossed paths with her future boyfriend months before they actually met. Little did she know that behind the scenes, her grandma was actively trying to set them up. But even so, it seemed the universe always had a plan for her and this man to meet.
Read her incredible story below, which one TikTok commenter said was "straight out of a romantic comedy."
Article continues below advertisement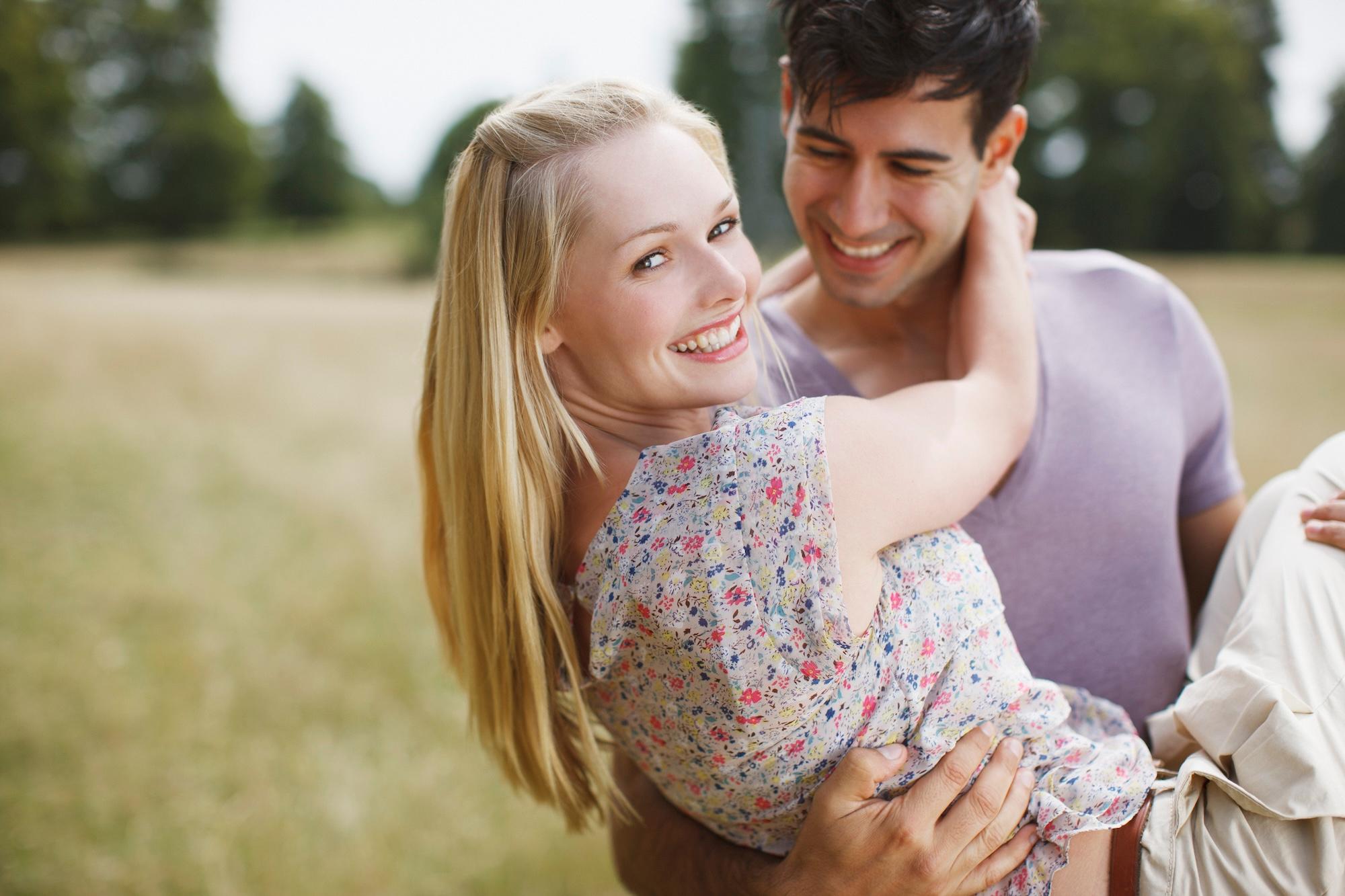 One grandma played matchmaker for her granddaughter, somehow knowing that this man was her person.
"This is the story how of my 80-year-old grandmother set us up," said TikTok creator @yolollamalo in a video alongside her boyfriend.
She explained that it all started two years ago when she was home from college and her grandma, who she refers to as Gran, told her that there was this really cute guy at her church. When @yolollamaloand asked Gran his name and age, she didn't have an answer, so @yolollamaloand never thought of the conversation again.
Article continues below advertisement
"Fast-forward to a year ago from Wednesday, I was at school and I just decided that I had to go home," @yolollamalo explained, claiming that she hardly ever went home, but decided it could be nice to surprise her dad at his softball game
During this game, @yolollamalo recorded a short video of her dad walking off the field. Little did she know that she would end up capturing her future boyfriend, who was also there playing softball, in this clip.
Article continues below advertisement
@yolollamalo said she didn't notice this mystery man at the time, but her sister did. Unbeknowest to @yolollamalo, her sister ended up telling Gran about the guy at the softball game. Gran put the pieces together fairly quickly, realizing that this was the man from church that she wanted @yolollamalo to get with. That said, Gran took this as a sign from the universe that @yolollamalo and this guy belonged together, and made it her mission.
Article continues below advertisement

While at a fall fair at church, @yolollamalo got a text from Gran that included a photo of her furture boyfriend. And let it be know that Gran was not discrete whatsoever when she took this photo, as her shadow was seen at the bottom of the photo.
Article continues below advertisement
Gran also enlisted her church friends to help her. The plot thickened when Gran and her crew realized that the man's mom was in their Bible study group.
One day, they all went and sat next to her, and eventually Gran shared her plan with his mom to hook him up with @yolollamalo. After checking with her son, his mom agreed to be in cahoots with them.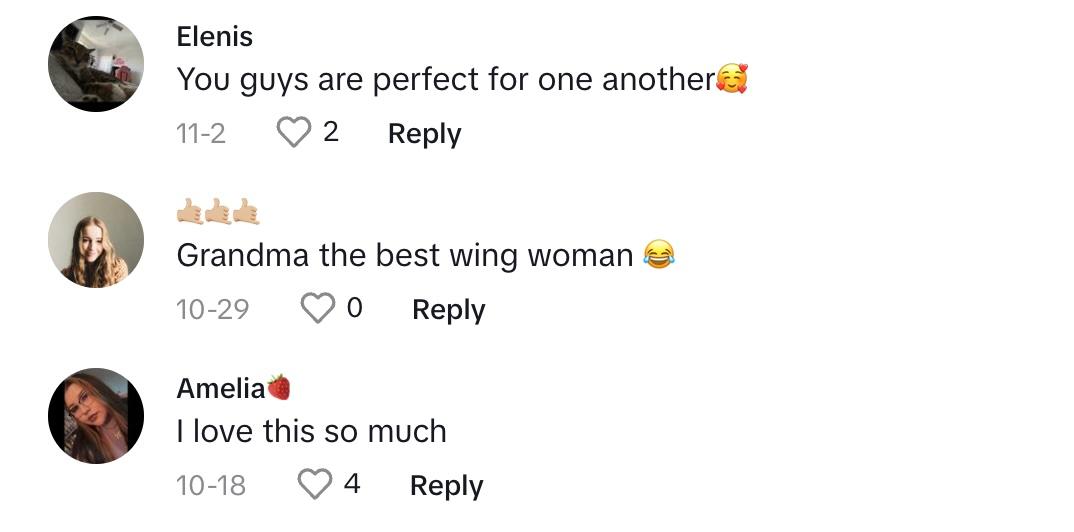 Article continues below advertisement
Gran finally gave his mom @yolollamalo's phone number on a laminated piece of paper. Unfortunately, he didn't call. Gran was not amused and nudged his mom to push harder. Finally, he texted @yolollamalo, and the rest is history.
TikTok users claim that they were always destined to meet via the invisible string theory.
In the comment section of @yolollamalo's video, one user pegged this whole interaction as the "invisible string theory." The theory has been around for a while, but Taylor Swift's 2020 song "Invisible String" definitely helped put it back on the map.
According to a Chinese proverb, the invisible string theory claims that "an invisible red thread connects those who are destined to meet, regardless of time, place, or circumstance. The thread may stretch or tangle but will never break."
Article continues below advertisement

In other words, it means that some people are meant to meet each other, no matter what.
It's as if there was an invisible unbreakable bond held between @yolollamalo and her boyfriend. And even though Gran may have manipulated some aspects of their finally meeting, it was always in the cards that they were always going to find each other in one way or another.