A Woman Accidentally Used Wood Shellac as Hairspray in a New Viral TikTok
In a recent viral TikTok, a woman accidentally used wood shellac as hairspray to keep her hair from frizzing. She documents the mishap on TikTok.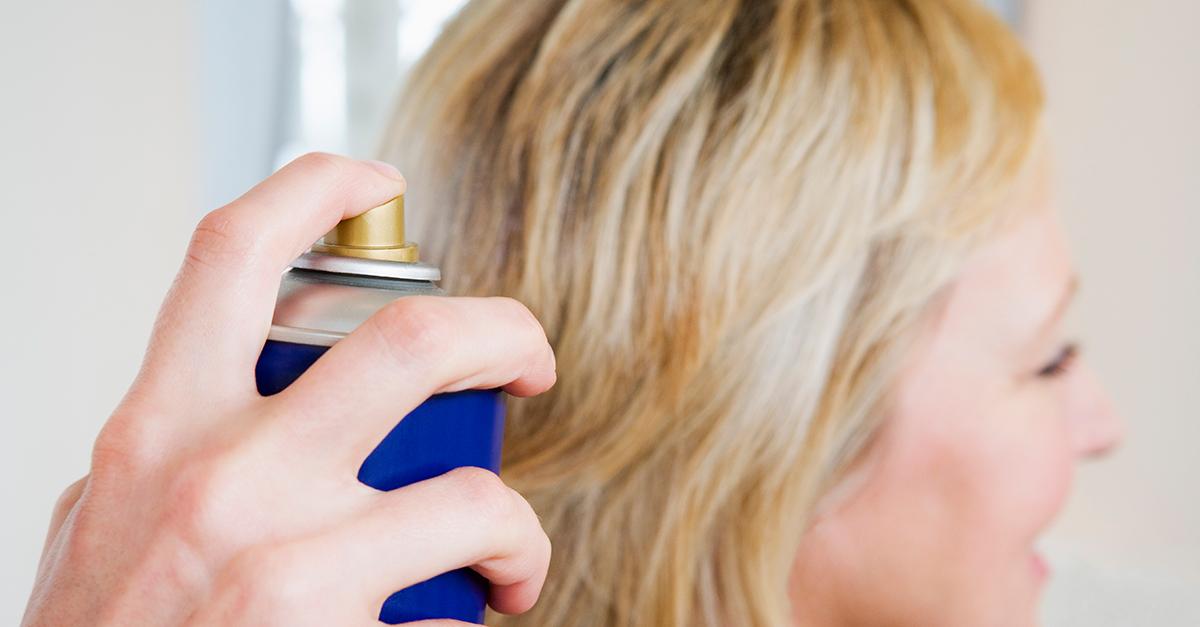 Have you ever had a mishap where you mistook one product for another? Perhaps you put in salt in your cookies when you meant to reach for the sugar. Maybe you accidentally used body wash on your hair and shampoo on your skin in the shower. You may have even fallen victim to a prank where someone leads you to believe that a glob of shaving cream is actually whipped cream before you have a taste.
None of these mistakes aren't necessarily uncommon.
Article continues below advertisement
But how many of us have ever mistaken wood finisher for hairspray?
In a new viral TikTok, a woman used wood shellac as hairspray and worried if it would ever come out. Here's what happened to her in this unique fashion faux pas.
Article continues below advertisement
A woman used wood shellac as hairspray and talked about it on TikTok.
In early April 2023, TikToker and influencer Louisa Melcher (aka @loulouorange) posted a video of herself and her mishap in the shower.
"I am one second away from fully losing my f--king s--t right now," she introduces, uncomfortably running her hands over her tied-back hair.
According to her, she had taken two showers in one day in an attempt to get her hairspray out of her head and it "didn't budge." She originally thought that it was just really good hairspray.
On closer inspection, however, she realized what a huge mistake she had made. Louisa found a can of Bulls Eye wood shellac on her dresser, fully believing that she had mistaken it for a can of hairspray. In case you aren't aware, wood shellac is used to add a warm colored finish to wood floors or structures.
"Please tell me this comes out," she pleaded to her 83,000+ followers. As of this writing, the TikTok has over 11 million views.
Article continues below advertisement
Folks in the comments recalled the "Gorilla Glue girl" who accidentally used the absurdly strong adhesive in her hair in 2021. One person even suggested that Louisa use "paint thinner or acetone" in her hair to try and get it out.
While she never provided a straight-up conclusion to her debacle, she's posted a few TikToks since with her hair intact, so we can assume that she was able to get it out at some point.
But if anyone at Louisa's house tries to do any woodwork, they may want to check whether or not they have her hairspray instead.