Is Star-Studded Religious Commune Drama 'Women Talking' Based on a Book?
Is 'Women Talking' based on a book? Sarah Polley's new religious commune drama features a talented cast of esteemed actors. Learn more here.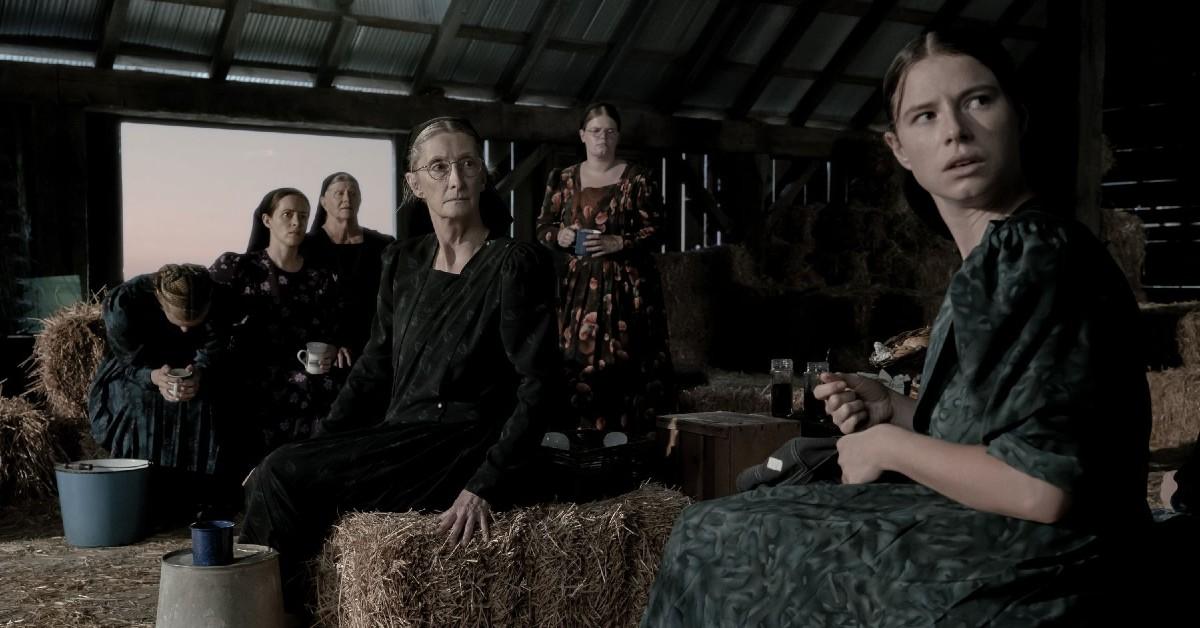 Trigger warning: This article contains mention of sexual assault.
Looking for a gray, solemn, and utterly bleak film to watch this jolly holiday season? From director Sarah Polley and the producers of 2016's Moonlight and 2020's Nomadland, Women Talking will take viewers on a painful yet triumphant journey led by a group of women in an isolated religious colony. The herd of women "struggle to reconcile their faith with a series of sexual assaults committed by the colony's men," per the official synopsis.
Article continues below advertisement
"Why does love — absence of love, the end of love, the need for love — result in so much violence?" Oscar nominee Rooney Mara's (Carol) character, Ona, wonders. It's a moving question, one that steers our minds to dark places. And those pitch-black places are certainly explored in both the film and the bestselling book it's based on.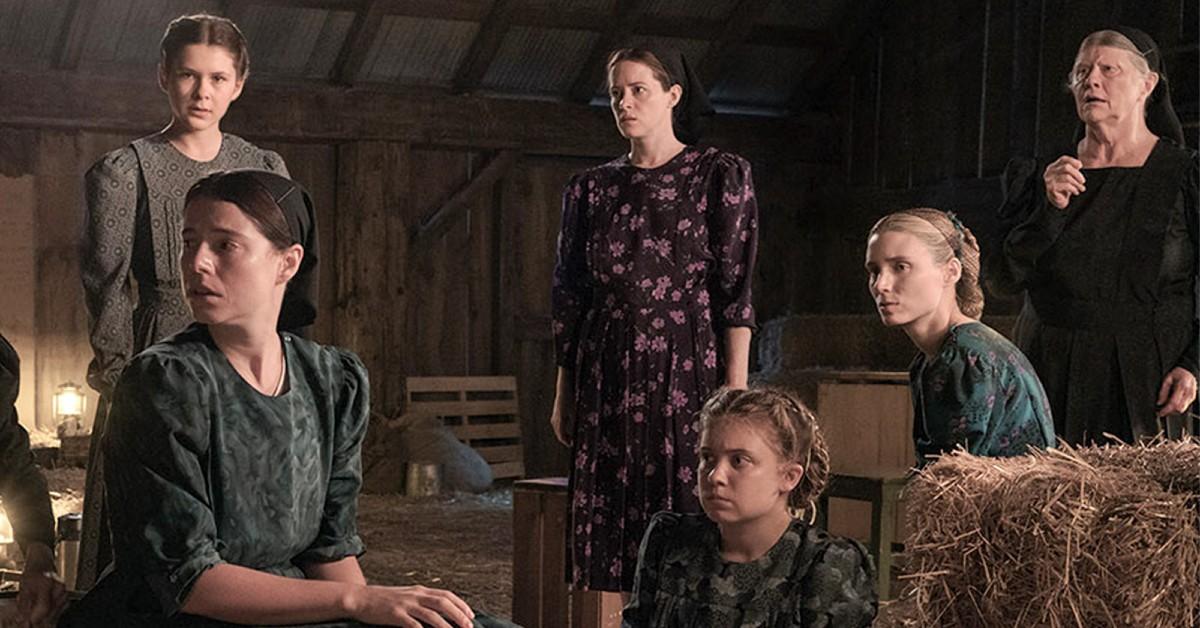 Article continues below advertisement
Not only is 'Women Talking' based on a book, it's based on a true story.
Also starring Emmy winner Claire Foy (The Crown), Oscar nominee Jessie Buckley (The Lost Daughter), and Oscar winner Frances McDormand (Nomadland), among others, the plot of Women Talking was plucked from the pages of Canadian author Miriam Toews's 2018 novel of the same name.
Shockingly (or un-shockingly, depending on how you look at it), Women Talking is based on true events that occurred between 2005 and 2009 in an isolated Mennonite community in Bolivia, called Manitoba Colony, per The New Yorker.
More than 100 women and girls were raped in their own homes by men in the community. Because they were sedated with "a cow anesthetic made from belladonna," the women and girls could hardly remember the vile attacks. They would wake up in the morning to find blood in their beds and bruises on their skin.
Article continues below advertisement
Naturally, some colonists claimed that the women were being punished by "demons" for their sins. The turning point came when two men were spotted trying to enter a random house in the commune.
A total of eight men were eventually convicted of the heinous crimes.
Article continues below advertisement
Understandably, Miriam Toews — who grew up in the town of Steinbach, which wasfounded by Mennonites — couldn't shake the story of the "ghost rapes" from her mind, so she centered her novel around it. But, as detailed by The New Yorker, her work refuses to describe the crimes in painstaking detail. Rather, it focuses on the strength of the women and their hunger for revenge.
But considering Mennonites are known pacifists, the women keep their faith and figure out how to move on.
The synopsis of the book reads as follows:
"One evening, eight Mennonite women climb into a hay loft to conduct a secret meeting. For the past two years, each of these women, and more than a hundred other girls in their colony, has been repeatedly violated in the night by demons coming to punish them for their sins. Now that the women have learned they were in fact drugged and attacked by a group of men from their own community, they are determined to protect themselves and their daughters from future harm."
Article continues below advertisement
As for the movie, Frances McDormand — who's a producer on the film — "wanted to represent these women and tell this story in a way that was authentic, in a way that honored these women and their faith," Miriam explained in an interview with The Movie Times.
The trailer alone is sprinkled with hope and hints of liberation, ensuring that the tale celebrates these women. Solely reducing them to victimhood was never an option.
Women Talking hits theaters on Dec. 23, 2022.
If you need support, call the National Sexual Assault Hotline at 1-800-656-4673 or visit RAINN.org to chat online one-on-one with a support specialist at any time.