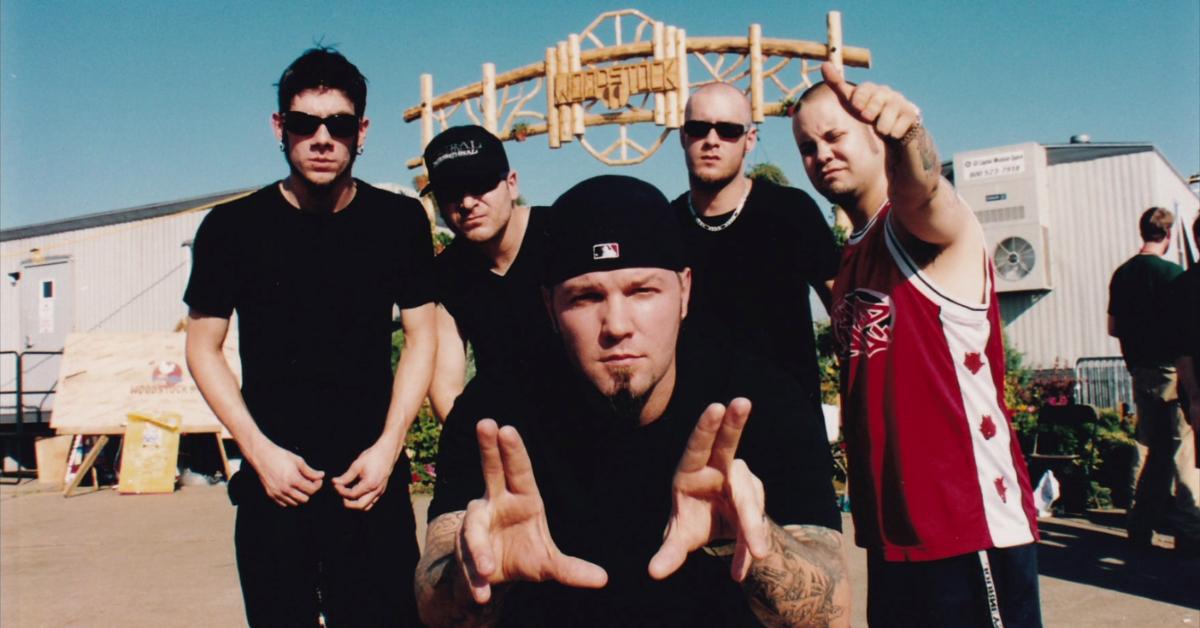 Original Footage From Woodstock '99 Is Still Available To Watch Thanks to Its Pay-Per-View
Even if you didn't go to Woodstock '99 or (gasp!) you weren't even alive yet when it happened, the Netflix docuseries Trainwreck: Woodstock '99 is likely on your radar. The three-part documentary details what went wrong with the famed music festival and it features a lot of footage from the event itself.
Which is likely thanks in part to MTV's Woodstock '99 pay-per-view, which was available for purchase at the time of the event.
Article continues below advertisement
But how can you watch the Woodstock '99 pay-per-view today? At the time of the festival, it was another way for the event to make money. For $60 (equivalent to around $107 today), viewers could enjoy Woodstock '99 from the comfort of their own homes and avoid the mayhem, destruction, and violence that occurred throughout the three-day long festival.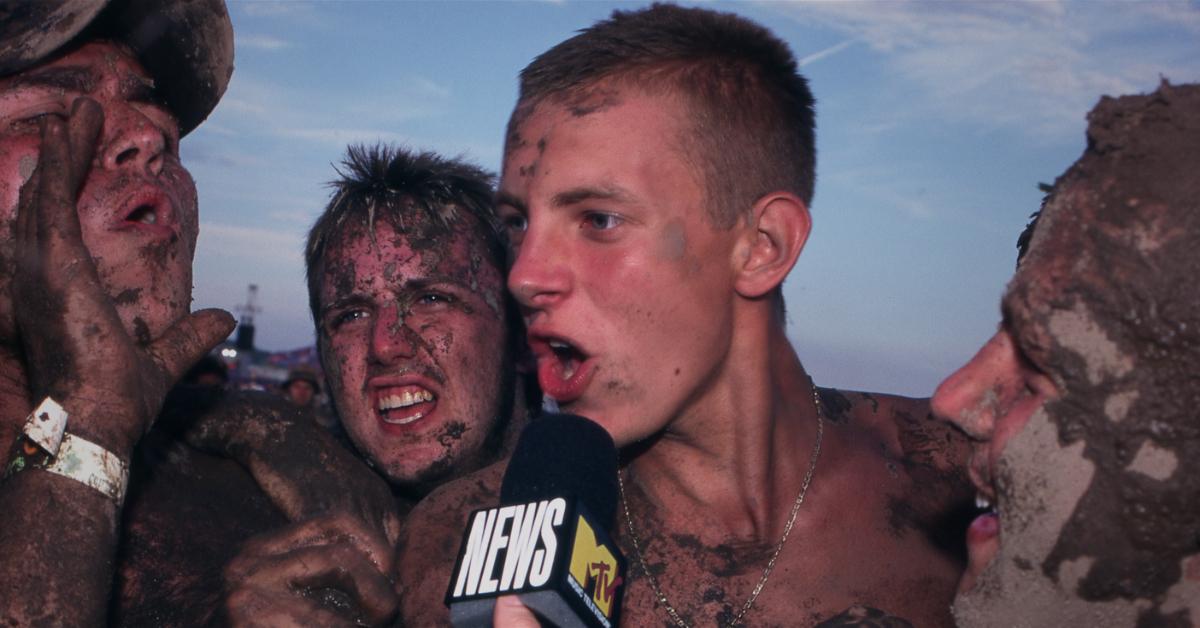 Article continues below advertisement
How can you watch Woodstock '99 on pay-per-view?
After the Woodstock '99 pay-per-view aired, it went on sale in a 34-DVD set. The DVDs show footage from all of the musical acts, but also shots of the crowds, as seen in the Netflix docuseries. And, as one viewer puts it on a message board on which they share details about the DVD set, the crowd watching is the most interesting part to gain a feel for what happened at Woodstock '99.
It doesn't look like the entire 34-disc set is available to purchase online. And at this point, it's basically a pop culture relic. However, there are different discs which were uploaded to YouTube in their entirety that you can watch for now.
And, while the Netflix docuseries does contain footage from the Woodstock '99 pay-per-view, the DVDs are a bit more thorough in content.
Article continues below advertisement
There are a couple of Woodstock '99 documentaries now.
In addition to Trainwreck: Woodstock '99, there's an HBO documentary that also details what happened at the event which was supposed to right the wrongs of the already failed 1994 Woodstock festival which was the first follow-up to the original 1969 event. Woodstock 99: Peace, Love, and Rage also delves into what happened and what went wrong, despite promises of peace and music like 1969's Woodstock.
Article continues below advertisement
Were the Woodstock '99 promoters sued after the event?
Woodstock '99 resulted in riots, fires, violence, and reported sexual assaults. And after watching Trainwreck: Woodstock '99, some viewers wondered if the concert promoters were held responsible for any of it.
Following the event, late promoter Michael Lang, who was also behind the original 1969 Woodstock and Woodstock '94, faced a lawsuit, along with other promoters from the event, from a woman who said she was sexually assaulted at the event.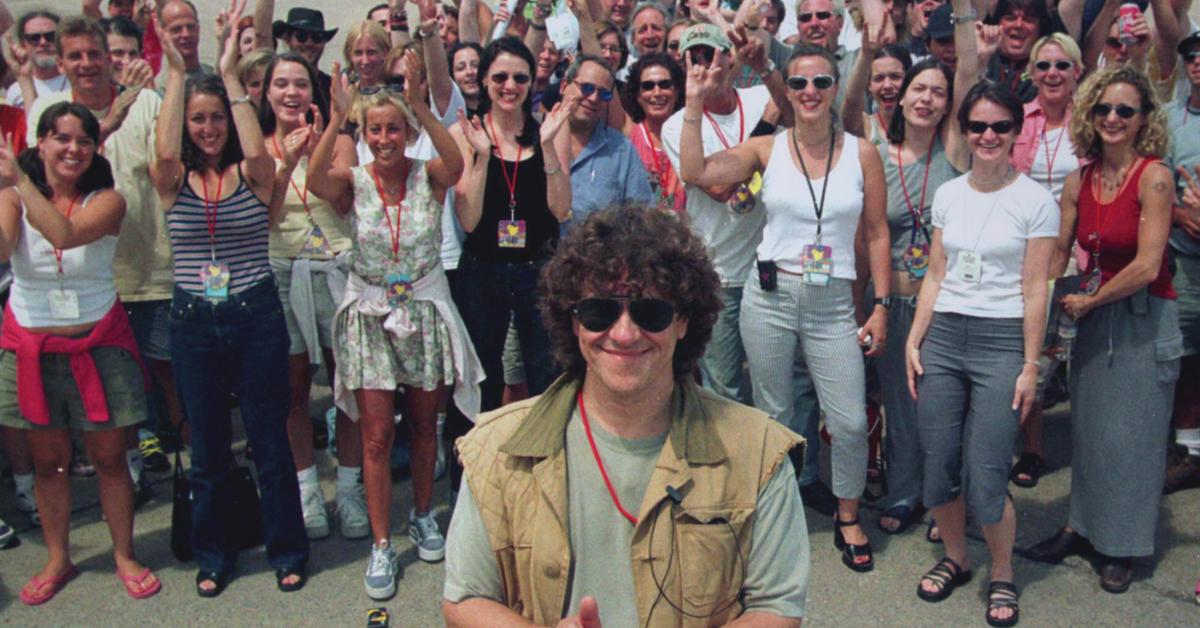 He was also named as a co-defendant in a suit from festival attendee David DeRosia's mother, Lorelei Johnson. DeRosia died from heat exhaustion during the festival and Johnson argued that the doctors and promoters at the event showed negligence in caring for concert goers.
Despite the promise of an event that would emulate the original three-day festival of peace and music, Woodstock '99 lives in infamy as an overall disaster.
Watch Trainwreck: Woodstock '99 on Netflix.