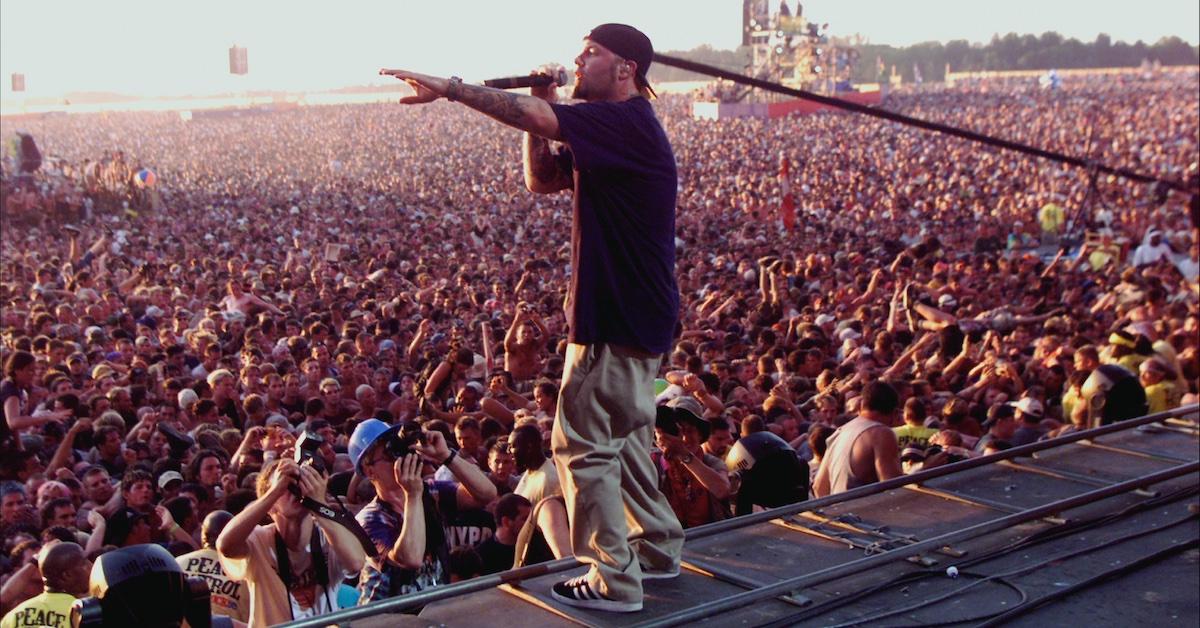 What Did Fred Durst Say at Woodstock '99? Limp Bizkit Frontman Has Been Blamed for Disastrous Event
True crime often encompasses serial killers, kidnapping, fraud, and more, but rarely do we think of music festivals gone wrong. However, when it comes to Woodstock '99, the 30-year anniversary festival is synonymous with death, destruction, and sexual assault. Now, Netflix's 3-part series Trainwreck: Woodstock '99 investigates this. It was the opposite of the peace and love so reminiscent of the original Woodstock Music Festival in the summer of '69. And it's often blamed on Fred Durst.
Article continues below advertisement
Fred Durst is the lead singer of nu-rock band Limp Bizkit, which performed a set at Woodstock '99. The final day of the festival, the day after Limp Bizkit's set, led to further riots, looting, rape, and several deaths among festival goers. Many pointed the finger at Fred Durst and Limp Bizkit. In fact, festival promoter John Scher would later go on to notoriously blame Fred and the band for the festival's descent into danger. But what exactly did Fred say that supposedly led Woodstock '99 to chaos?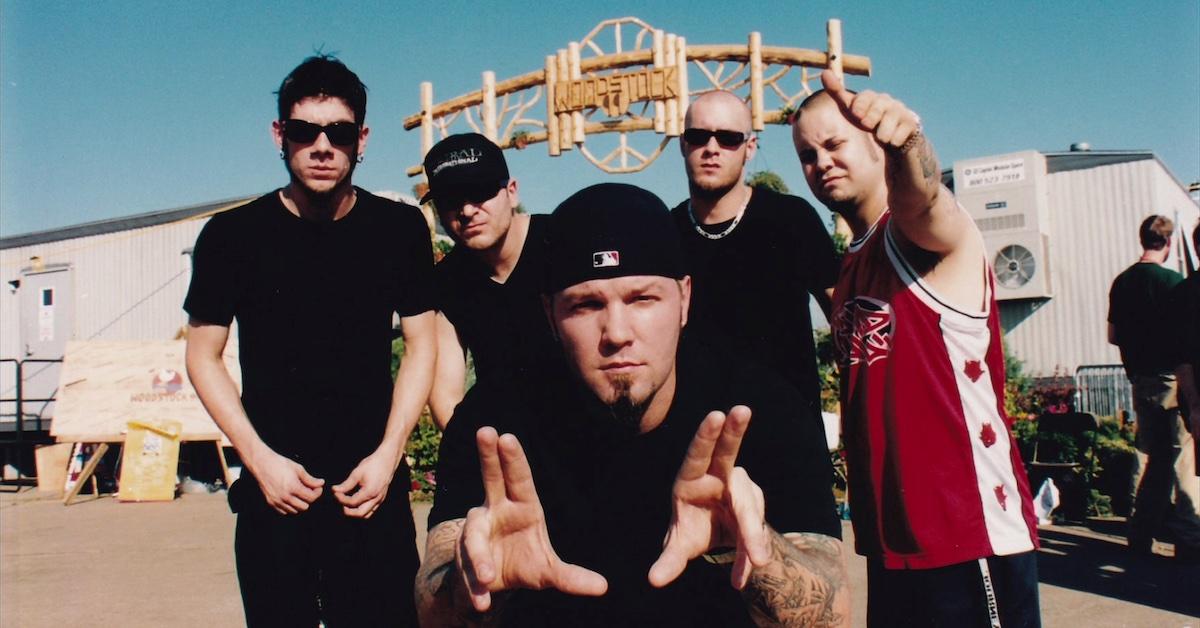 Article continues below advertisement
Fred Durst didn't necessarily say anything that caused the ultimate destruction of Woodstock '99.
There's often a causation/correlation debate behind Limp Bizkit's Woodstock '99 performance and the ultimate chaos that later ensued. However, Fred claims that Limp Bizkit couldn't have incited the majority of looting, riots, and crimes, mainly because the most violent ones actually took place the day after their performance. On Saturday, during Limp Bizkit's set, however, Fred Durst said a number of things that could have been misinterpreted.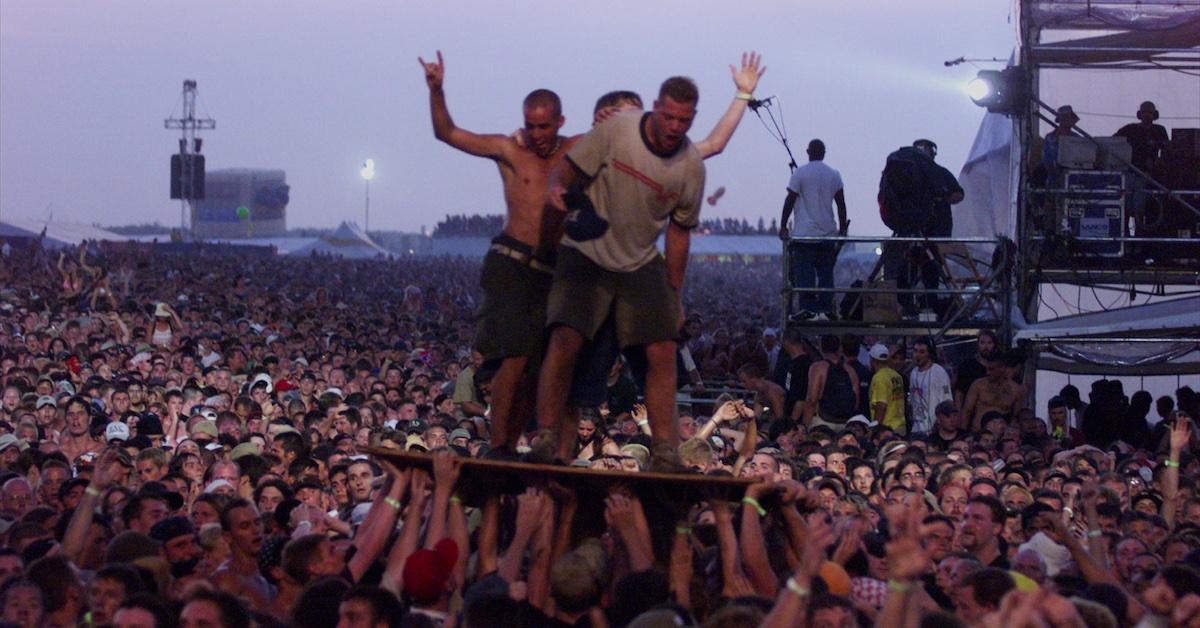 Article continues below advertisement
For those who aren't familiar with Limp Bizkit's music, it's loud, aggressive, and somewhat violent, like many popular bands from the '90s. The song that John Scher claims incited the crowd is Limp Bizkit's "Break Stuff," which contains the lyrics, "You don't really know why, but you wanna justify rippin' someone's head off."
But this is the point of music! Let our aggression out safely in music rather than actually doing it. John's perspective just feeds a general fear of metal, scream-o, and hardcore rap.
During Limp Bizkit's set, there was clearly some sexual harassment (caught on camera), which was rife throughout the entire festival. Between the festival's overselling of tickets with 400,000 festival goers, the heatwave, the expensive prices for water, and the lack of toilets, it was sure to descend into some sort of madness with or without Limp Bizkit. Like any charismatic lead singer, Fred encouraged his audience to get wild, and they certainly did. But he also preached positivity.
Article continues below advertisement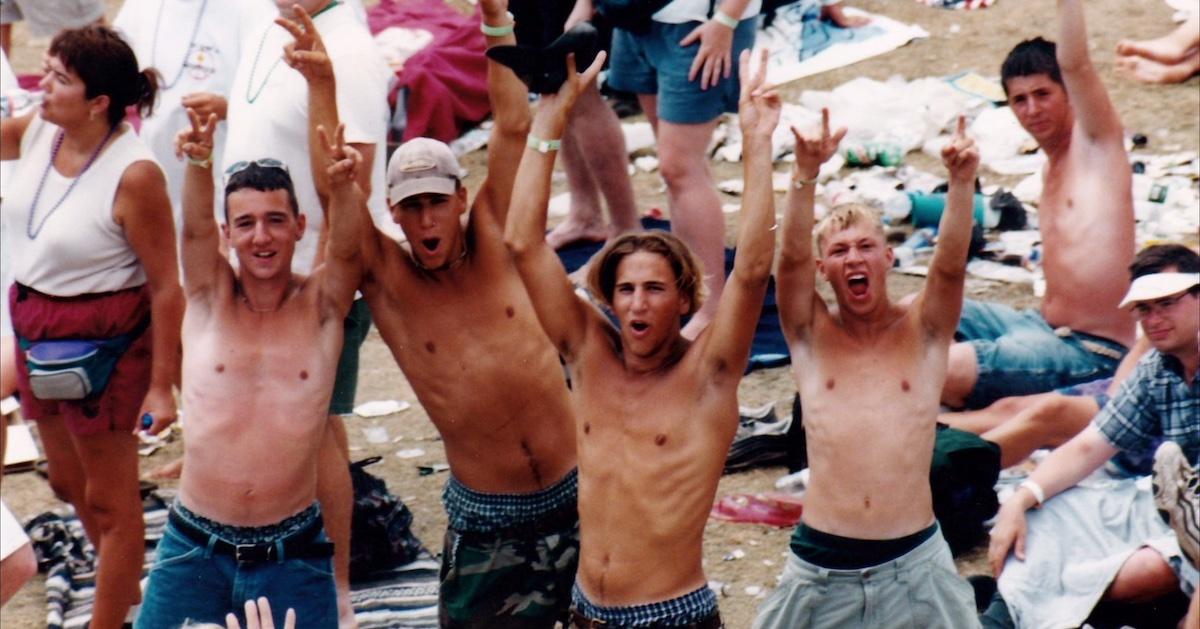 In one moment, Fred actually said to the audience, "We already let all the negative energy out. It's time to bring some positive energy into this motherf–ker." Reflecting on this later on, Fred explained in 2012, "I don't think [the crowd] understood what I meant. OK, let's get rid of all that negative energy so we can bring positive in. That means start jumping — jumping and singing. It doesn't mean start raping and burning the place down."
Article continues below advertisement
Limp Bizkit and Fred Durst might have had a hand in causing some violence, but the real blame goes to the Woodstock '99 producers.
Sure, anyone can blame heavy metal music for violence, but that looks a lot like scapegoating. Who booked all these metal bands? Well, none other than John Scher and Michael Lang, who would later go on to blame the violence on Fred. Korn lead singer Jonathan Davis told The Ringer in 2019 for its podcast series about the festival: "I don't think that the riots shoulda happened, period. That was some bulls–t. But I think Bizkit being blamed for it is because they were the heavy band. We were the outlaws at that time. I don't think it was their f–kin' fault."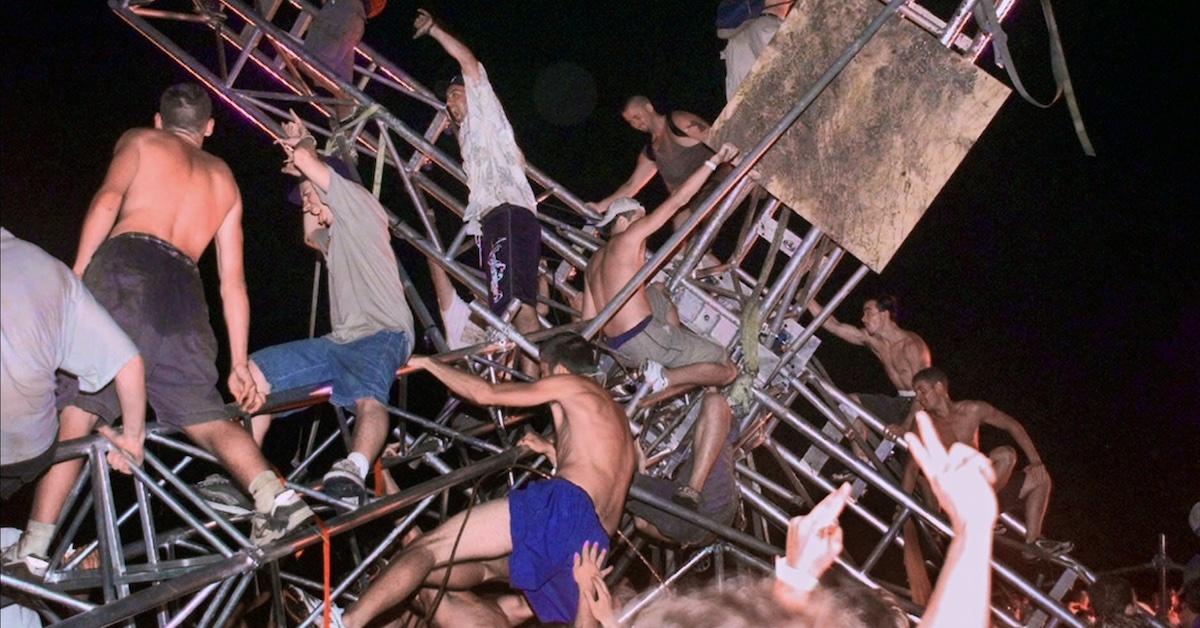 Article continues below advertisement
On the other hand, some firsthand accounts of Limp Bizkit's set show that there was some definite violence during their set. "I watched the Limp Bizkit set," Sonicnet reporter Brian Hiatt also told The Ringer in 2019.
He went on: "Fred Durst, in not a great moment of judgment, basically told the crowd to tear s–t up, which they did, and ripped pieces off a sound tower and were surfing on them. I then went to the medical tent and saw weeping kids who had been injured in the mosh pit and talked to medical staff who were just overwhelmed with kids injured in some of the craziest mosh pits ever. They had kids going in the medical tent telling the doctors, 'They need to stop the show, this is the scariest thing I've ever seen.'"
Article continues below advertisement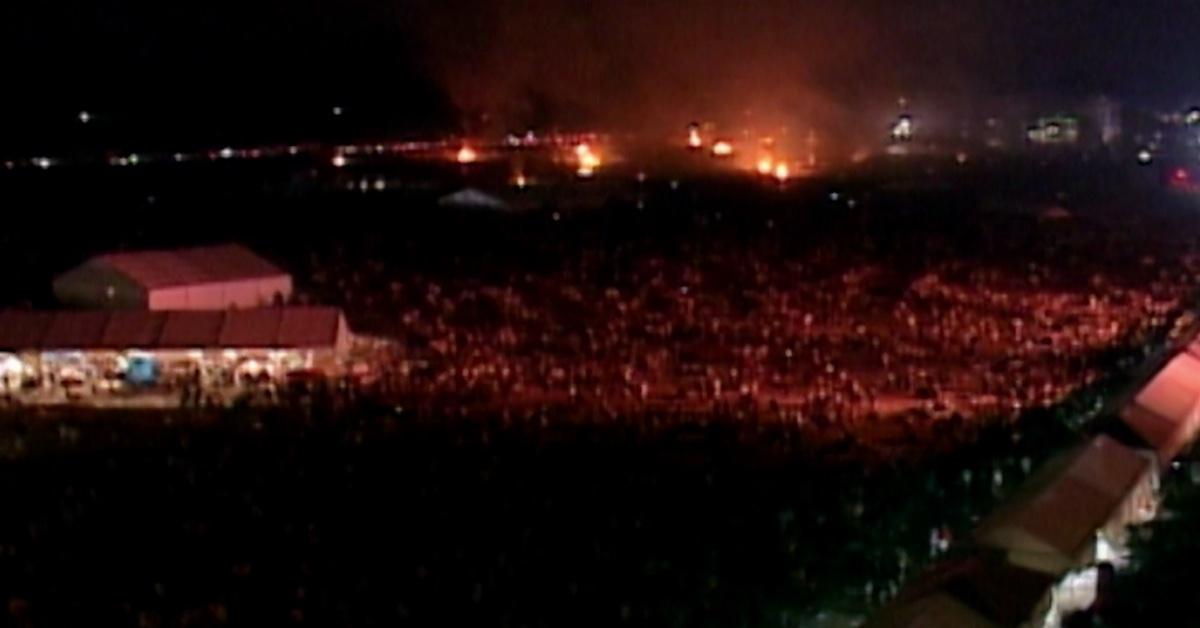 While that's not great, the entire fault can't be placed on what Fred said and did. In fact, Limp Bizkit started playing slower numbers to bring the crowd back to themselves, according to Rolling Stone journalist Rob Sheffield. "[Fred] said, 'Now we want to bring the positivity,' and then they did 'Nookie.' And they did George Michael's 'Faith,' which was also a great festival jam; everybody knew the words to that one," he told The Ringer in 2019.
Now, Fred stands by the fact that Limp Bizkit isn't to blame for the violence that descended upon Woodstock '99. "Limp Bizkit is an easy target so bring it on," Fred told Variety in 2019. "It's easy to point the finger and blame [us], but they hired us for what we do — and all we did is what we do. I would turn the finger and point it back to the people that hired us."
Trainwreck: Woodstock '99 is available to stream on Netflix on Aug. 3, 2022.