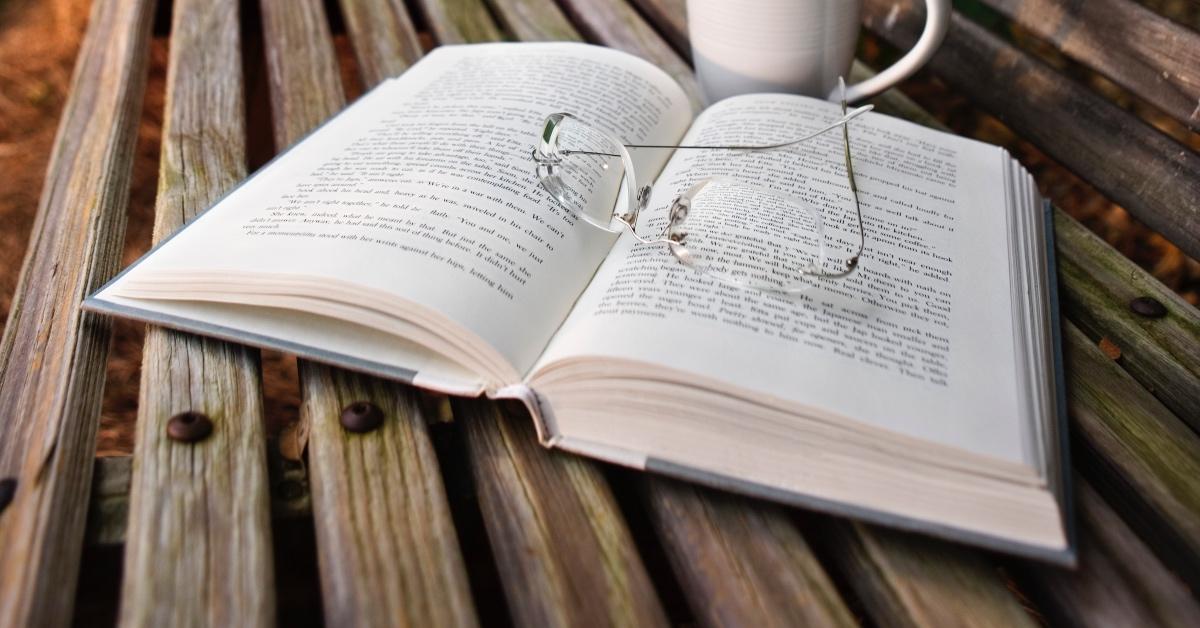 Shakespeare Invented an Estimated 1,700 Words, so Here's a Few of Our Favorites
The works of William Shakespeare are widely known within the Western canon and regarded as some of the greatest pieces of theater and poetry of all time. But did you know that throughout his 154 sonnets and 37 plays, he created an estimated 1,700 words that are still used to this day?
Article continues below advertisement
Although many people have trouble with Shakespeare's Elizabethan language, there are still a few phrases he created that stuck around for nearly 500 years. So, let's take a look at some of the words Shakespeare invented!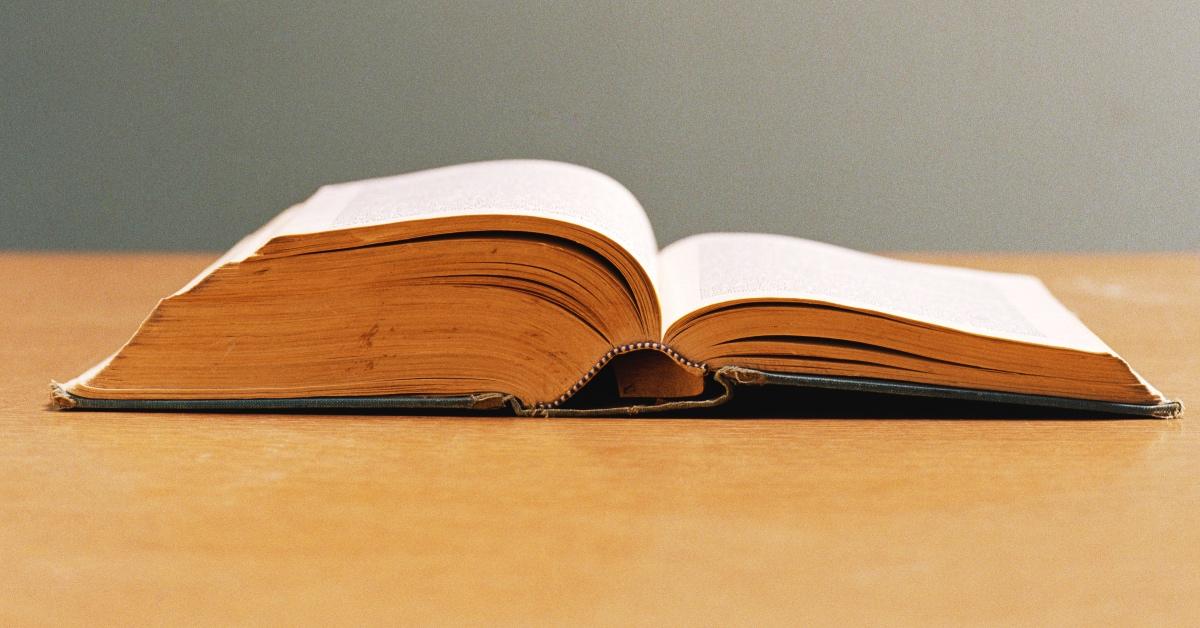 Article continues below advertisement
Here are a few examples of words that Shakespeare invented.
Per Grammarly, some of the modern words attributed to Shakespeare have been discovered to precede him, but there are still many words in his lexicon that English speakers regularly use today.
A few of those words include bandit, critic, dauntless, elbow (as a verb), green-eyed (for jealousy), lonely, eventful, obscene, radiance, reliance, courtship, laughable, lapse, auspicious, bloody, suspicious, apostrophe, assassination, monumental, majestic, and more.
Shakespeare also apparently loved the prefix "un" because an estimated 300 of the words he invented also included it! For example, check out words such as undress, uncomfortable, unaware, unreal, unearthly, ungoverned, unhelpful, unpublished, unpolluted, unrivaled, unsullied, unwillingness, unscarred, unclaimed, unchanging, and more.
Article continues below advertisement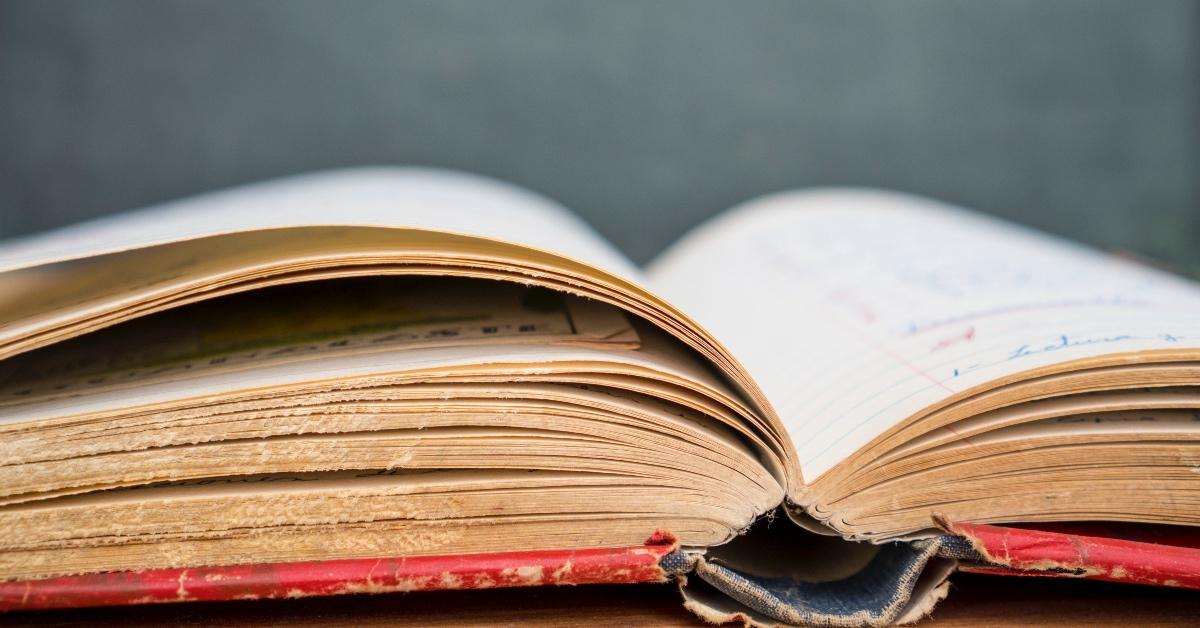 Per LitCharts, it wasn't difficult for Shakespeare to invent words. He created new words by changing verbs into adjectives, adding prefixes or suffixes to words, conjoining two words, or turning nouns into verbs. Although it might come as a surprise, especially to those who have a hard time with Shakespeare's language, he never invented nonsense words. If you dissect a few of his stranger creations, they're often just compound words.
Article continues below advertisement
Shakespeare even has his own Wordle spin-off called Prattle.
If you like word games or enjoy the online game Wordle, take your literary skills up a level with the Folger Shakespeare Library's free game "Prattle." The game is similar to Wordle with one catch — all the words used in the game can be found in Shakespeare's works. While this seems like a daunting task, the app is currently free on the Folger Shakespeare Library website for you to try.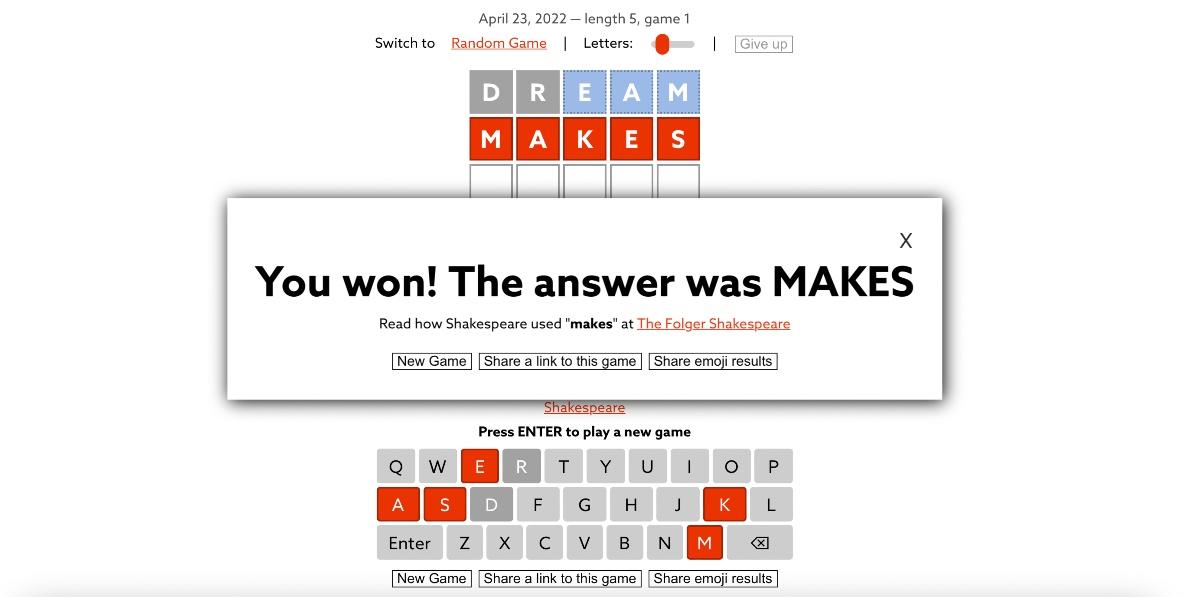 Article continues below advertisement
The popularity of games like Wordle has only expanded to games such as Prattle and Heardle, where instead of words, fans of certain musicians can listen to a song snippet and try to determine the song title. With so much appreciation for the spoken word, Shakespeare would certainly be proud of the wordsmiths of today!
If you need a little extra Shakespeare in your life, there's also numerous books and films based on his works that showcase his deft use of the written word and his dramatic plot twists. Shakespeare's birthday and death day is April 23, and it's always a fun time to learn something new about the Bard.