The 'Workaholics' Dudes Are Starting a Podcast, so Let's Get Weird
The four main guys from 'Workaholics' are making a podcast together, and it will touch on all kinds of unimportant news and pop culture topics.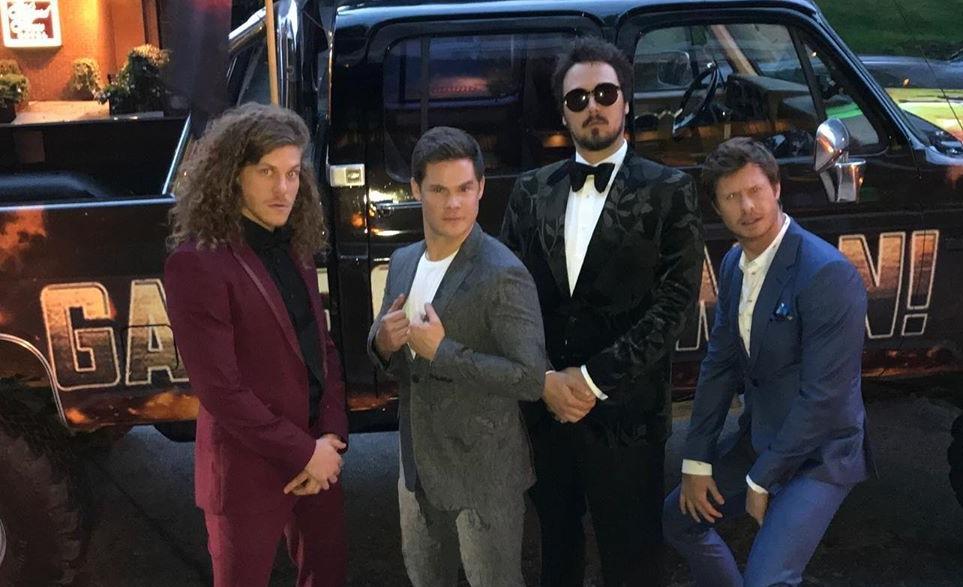 When Workaholics ended in 2017, it was the end of an era for longtime fans who had followed the three bros from the start. Now, the guys from Workaholics are reuniting for a podcast about useless and meaningless news, pop culture, and some content related to their former Comedy Central series. Unfortunately, it doesn't mean the show is on its way to a reboot on the network, but it does mean you'll get to tune in to hear from all four of your favorite slackers all over again.
Article continues below advertisement
The podcast, aptly titled This Is Important, launches in the fall of 2020 and will feature Blake Anderson, Adam Devine, Anders Holm, and Kyle Newacheck as its hosts. The last time they were all together was for the Netflix movie Game Over, Man! in 2018 and while this isn't a format where fans will get to see the four hilarious friends play caricature versions of themselves, it's the next best thing.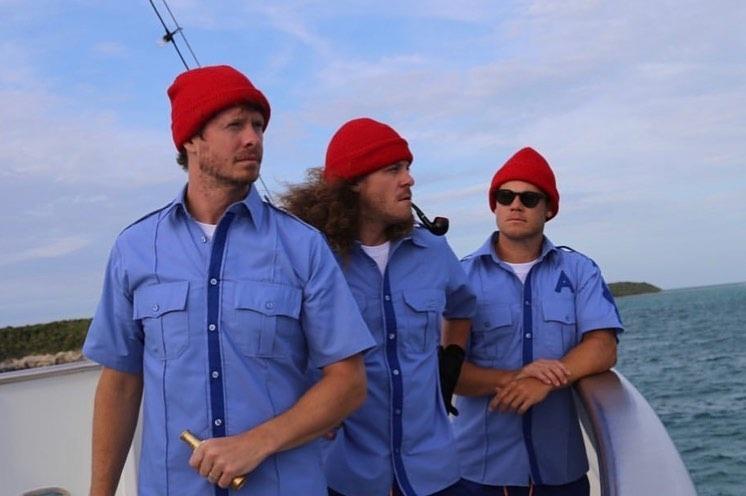 Article continues below advertisement
What is the 'Workaholics' podcast about?
Instead of being another true crime podcast or one focused on the more serious current news events, This Is Important, from iHeartRadio, will have all four men talking about issues that really don't matter at all. They will cover pretty much every random topic you can think about that they would find some humor in, from snack foods and backyard wrestling, to the hottest Hemsworth brother and OnlyFans.
The guys will also talk about memories of their respective childhoods and of times spent together from before Workaholics was even a thing. It's unclear if the podcast will cover any behind-the-scenes content from the show itself, but given the overall content, it wouldn't be surprising if it worked its way in there somehow.
Article continues below advertisement
The original main guys from 'Workaholics' are the hosts of the podcast.
Since Workaholics, the three main actors and Kyle, who played their homeless drug dealer Karl, have all had pretty busy schedules. Kyle directed Game Over, Man!, while Anders co-wrote it, and Blake and Adam co-starred in it with Anders. Kyle also directed Adam Sandler's Netflix movie Murder Mystery and appeared in Studio City Kings.
Article continues below advertisement
Anders starred in the short-lived NBC series Champions and was in episodes of Happy Together and Unbreakable Kimmy Schmidt. Most recently, Blake was cast in Hulu's Woke and voiced characters in Voltron: Legendary Defender and Tigtone. Adam had a recurring role on Modern Family, stars in HBO's The Righteous Gemstones, and heads Quibi's Bad Ideas with Adam Devine. The guys might be busy, but the podcast is their chance to finally come together again.
Article continues below advertisement
Why was 'Workaholics' canceled?
Some fans might claim that Workaholics could have gone on for a few more than its seven seasons, while others may agree that seven was enough and it had run its course. Whatever your opinion of the series is, it was the guys themselves who said they were ready for the show to end when it did, even if some fans weren't.
"We would like to thank Comedy Central, Doug Herzog, Kent Alterman and all of the fans for turning us from Boyz II Men," they said in a statement to Deadline ahead of the Season 7 premiere. "It was an incredible run but we've decided to leave on a HIGH note. Get it?"
This Is Important might not be a solely Workaholics-themed podcast, but it will undoubtedly be, as the guys would say, totally tight butthole.