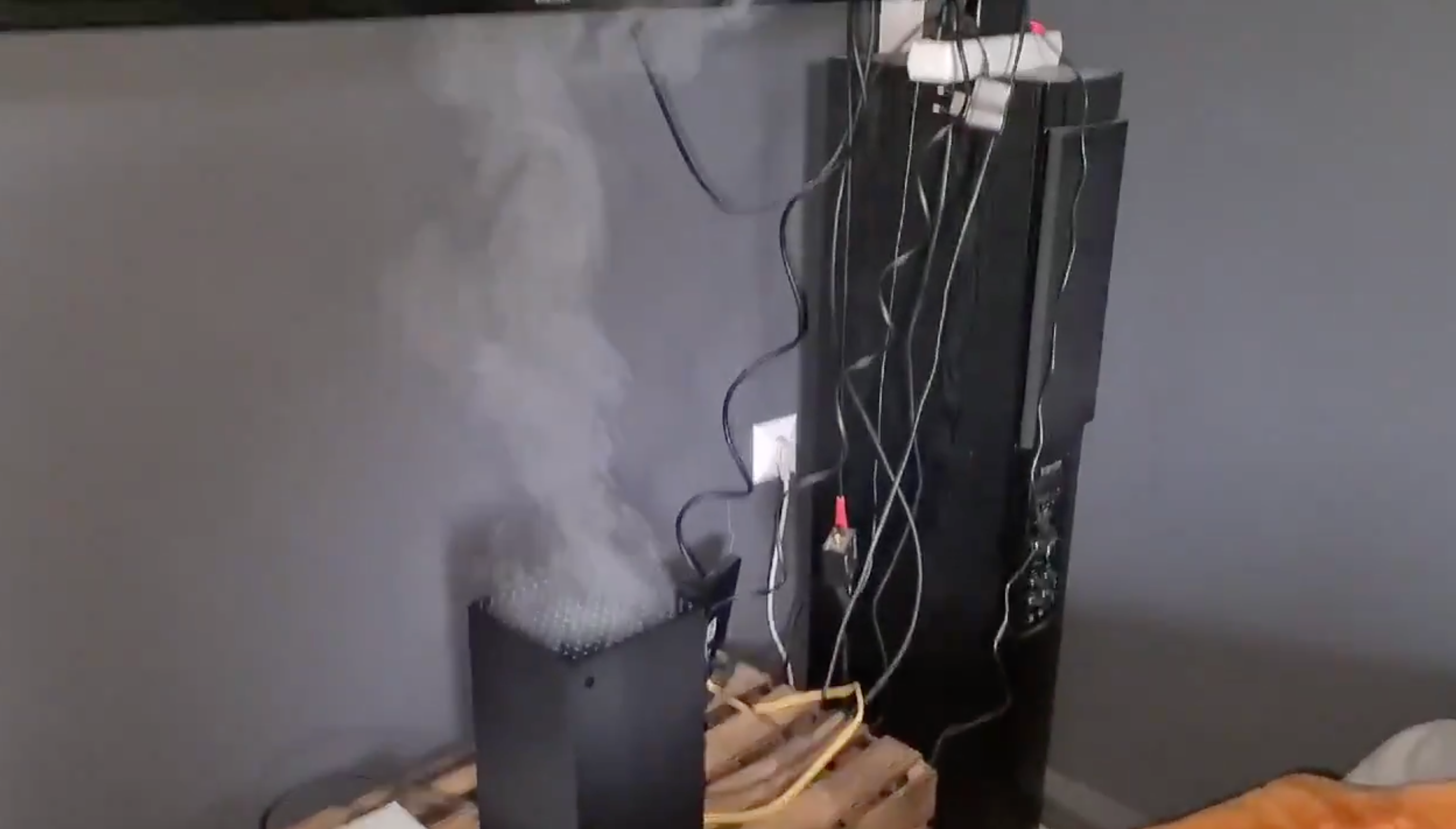 Why Some Gamers Say Their Xbox Series X Is Smoking
The new Xbox Series X was just released, but some users are already reporting smoke issues. Does the console actually start smoking?
After many months and a lot of anticipation, Xbox fans can finally get their hands on the new console (if they can find it in stores, that is). Fans rushed to preorder the new device as soon as they could, and many are already sharing the first look at the console online.
As with any new video game console, there are usually some bugs that need to be worked out in the first few batches, though rumors that the new Xbox Series X will start smoking are causing some users to worry about their console.
Article continues below advertisement
Videos have been circulating of an Xbox Series X smoking.
In a few viral videos on Twitter, users have been sharing what they claim is evidence that there's something not right with the new console. In these videos, the Xbox Series X is set up vertically, and wafts of smoke appear to be billowing out of the vents at the top of it.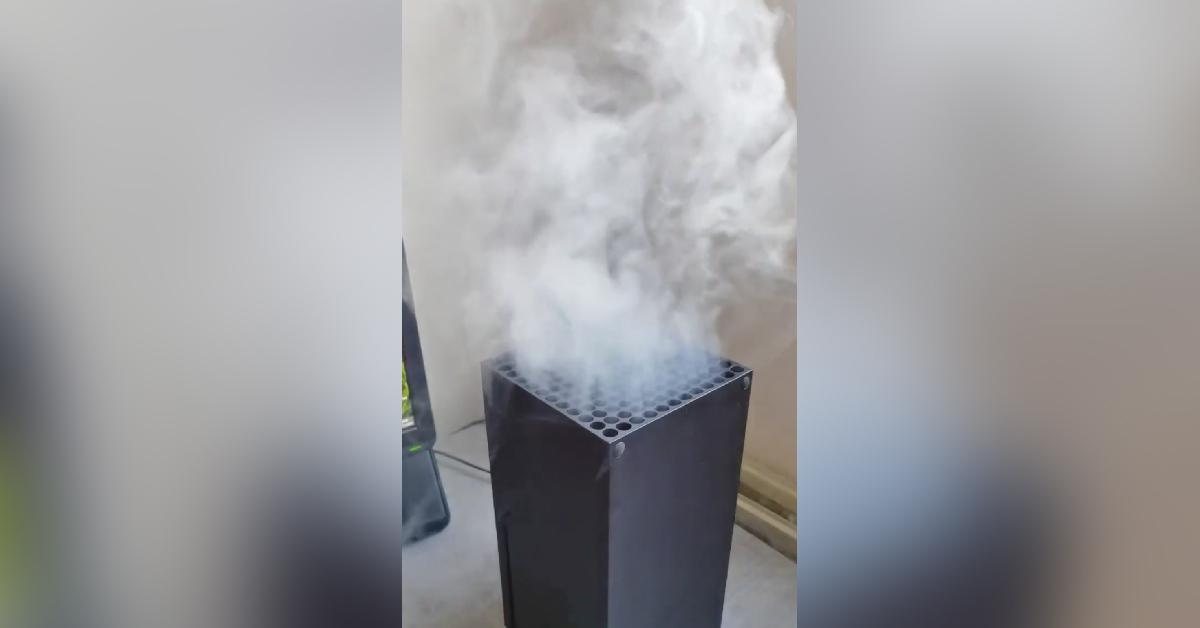 Article continues below advertisement
Understandably, these videos caused concern for users who have just purchased the console, or who were considering making the splurge. This wouldn't be the first time Xbox's parent company, Microsoft, has dealt with their products catching fire.
Previously, Microsoft's Samsung Galaxy Note 7 was pulled completely off shelves over fears of it spontaneously combusting, and its security company, Ring (known for the popular Ring security cameras) had to do a similar recall.
Even with one of the company's previous consoles, the Xbox 360, many users experienced a "Red Ring of Death" on their new devices, indicating their system had failed. But are these videos of the Xbox Series X smoking indicative of an actual hardware problem with the new video game system?
Article continues below advertisement
Xbox claims these videos were likely faked.
After these videos began going viral, Microsoft immediately released a statement claiming they were looking into the issue, though clarified that in their extensive testing, they hadn't seen an issue like this before.
"We take all product safety reports seriously and our products meet or exceed industry standards," Microsoft told Polygon. "Findings from our initial investigations do not align with some of the claims being broadly reported, however we are in the process of investigating further."
Article continues below advertisement
That being said, shortly after the investigations were launched, other Twitter users pointed out you could recreate the videos by blowing the smoke from a vape pen into the vents at the bottom of the console and wait for it to drift through the top.
These users shared videos showing how you could recreate the scenario, all but clearing the rumors that the Xbox Series X was smoking because of internal issues. Of course, blowing smoke into your device is not a good idea for obvious reasons.
"We can't believe we have to say this, but please do not blow vape smoke into your Xbox Series X," the company said in a tweet on Twitter in response to the videos, and in a reply tweet directed users to a support line for "any non-vape related support questions."
So no, you don't have to worry about your Xbox spontaneously smoking, though if you have other issues with your console, it's best to contact the company directly.