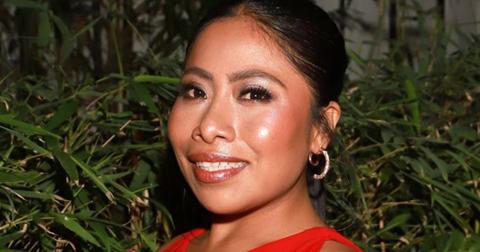 Yalitza Aparicio Keeps Her Personal Life Under Wraps
By Pippa Raga

Nov. 16 2020, Published 5:42 p.m. ET
Oscar-Nominated actress Yalitza Aparicio took the 2019 Academy Award season by storm as the first Indigenous Mexican performer to be nominated for a lead actress role.
Yalitza will continue to represent Indigenous peoples on the world stage for years to come — but with the newfound fame come the many questions about Yalitza's personal life.
Article continues below advertisement
Namely, who the trailblazing actress is dating right now. From the rumors about her marrying Diego Luna to her supposed involvement with Tenoch Huerta, here's the real story behind Yalitza Aparicio's dating life and who her current boyfriend is…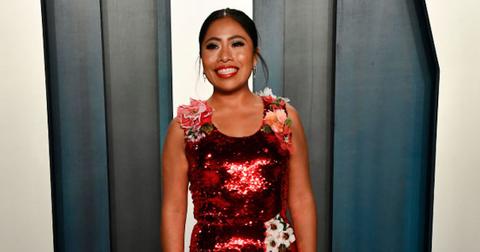 Article continues below advertisement
Who is Yalitza Aparicio dating?
The Roma actress is currently single, but that's a relatively new development. The actress was actually in a relationship earlier this year with her now ex-boyfriend, Andres Montes.
After her whirlwind awards season, Yalitza spent some time traveling the world and spreading awareness about Indigenous peoples' rights. But in between her adventures around the globe, the newly minted superstar also took time to attend the graduation ceremony of her man in Mexico City.
Sadly the couple doesn't still seem to be together.
Article continues below advertisement
Although neither Yalitza nor Andres have confirmed this news, fans started speculating that the two weren't together anymore when the cute pictures of the couple were deleted from Yalitza's Instagram page, which now only has posts about her professional life as an actress.
Despite the lack of official confirmation from the celebrity, everyone knows what it means when you delete all the pictures of a significant other from your social media.
Article continues below advertisement
Who else has Yalitza dated?
Although there's been no confirmation of her dating anyone since she arrived on the Hollywood scene, social media users are quick to theorize about Yalitza's love life. The acclaimed actress has been linked to Narcos: Mexico star Tenoch Huerta after the two appeared on stage together at the 2019 Platino Awards.
But the unsubstantiated rumors were dropped after neither star came out to confirm a relationship.
Yalitza has also been linked to fellow Mexican actor, Diego Luna (who's had a long-standing Hollywood career and also stars in Narcos: Mexico) after a photo of herself and her mother appeared with the actor on last year's Oscar Red Carpet.
Fans were quick to point out that Yalitza looked smitten as Diego shook the hand of her equally-delighted looking mother.
Article continues below advertisement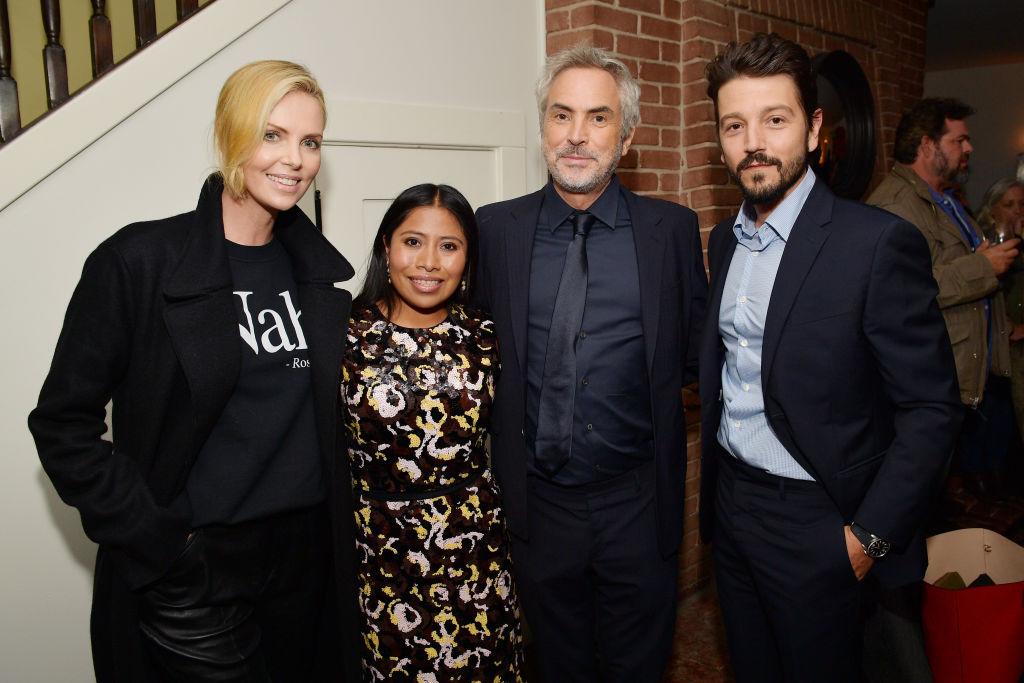 But the dating rumors were quickly shut down by the actress who explained that she just was just excited to meet a fellow Mexican actor who's had so much success in Hollywood and who is highly esteemed in his home country. Their meeting also sparked rumors that the two would be working on Guillermo del Toro's new movie, but those were shut down by the director himself.
Since Yalitza became an international name after starring in Roma, the aspiring teacher has devoted herself to acting full-time and is focused on growing her career.
That means no time for dating and even less time for addressing the dating rumors.