'You' Season 3 Is Bringing Back Familiar Faces and Adding Intriguing New Neighbors
The television show that made everyone afraid of men named Joe is back for Season 3. Who are the new 'You' cast members? Let's find out.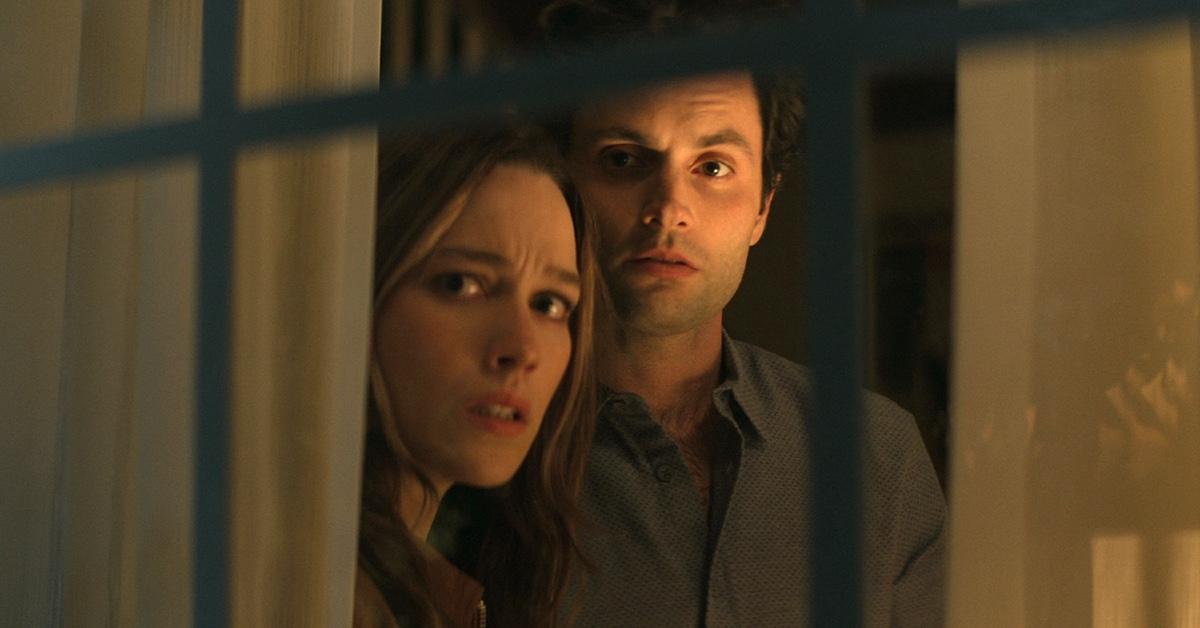 Everyone's favorite serial killer couple is returning to Netflix with You Season 3, and fans are dying to know who will run afoul of Joe Goldberg (Penn Badgley) and his new wife, Love Quinn (Victoria Pedretti).
Article continues below advertisement
While most of the main cast is returning to the series, there have been several new additions to keep the neighborhood interesting.
Read on for everything we know about the new cast members of You Season 3.
Michaela McManus
Michaela (you might recognize her from The Vampire Diaries as Jules) will play Natalie, Joe's new obsession and next-door neighbor. Natalie harbors a "secretive life" which could reel Joe in further, as noted by his interest in her in the You Season 3 trailer. Natalie's presence will surely cause tension between Joe and his wife, Love, who is used to being the apple of his eye.
Article continues below advertisement
Shalita Grant
Shalita's character, Sherry Conrad, is a "famous mom influencer" admired by the local community and her many social media followers. Deadline reports that her sweet persona is only an act and that "she's threatened by Love and only pretends to welcome her into her wealthy and elitist social circle. But underneath her insecurity, there's a pragmatic, loyal person who could turn out to be a true friend."
Article continues below advertisement
Travis Van Winkle
Fans will recognize Travis from shows such as The Last Ship and Instinct, but on You, Deadline notes he will play Cary, "a wealthy, charismatic, and self-proclaimed "Master of Self-Optimization" who runs his own supplement company and invites Joe into his inner circle."
Article continues below advertisement
Dylan Arnold
Dylan, previously spotted in shows like Nashville and the recent Halloween film, plays college student Theo. Theo has "a strained and complicated relationship with his stepfather," per Variety, but he has a heart of gold underneath and tends to get dragged into his loved ones' problems. Theo also struggles with substance abuse.
Article continues below advertisement
Tati Gabrielle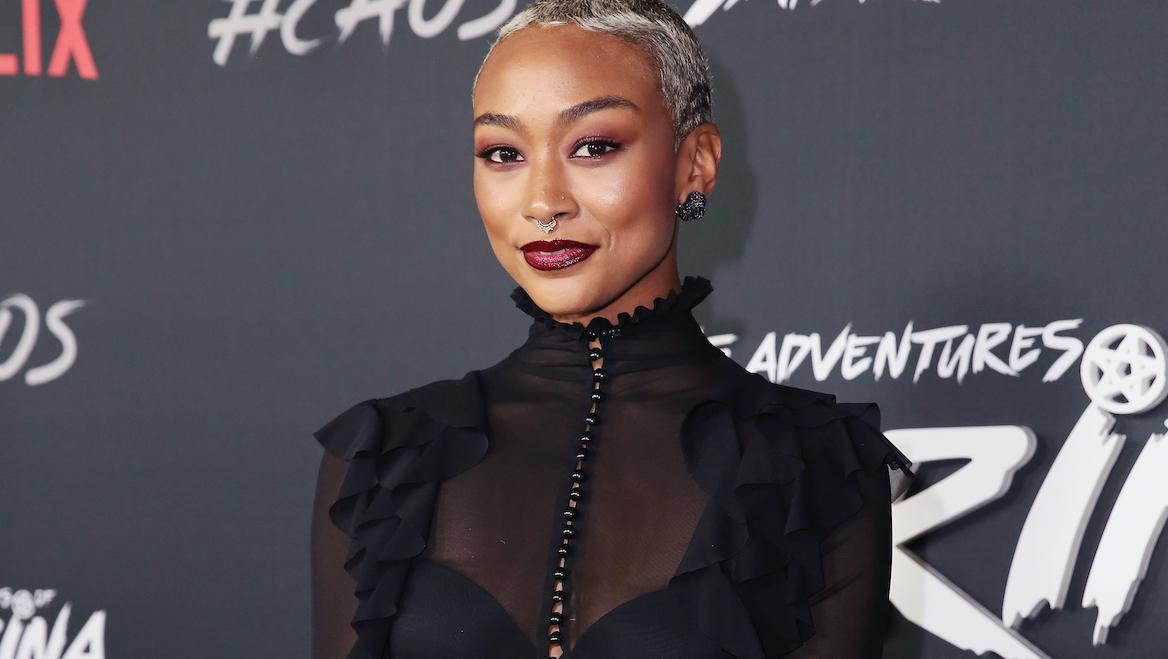 Tati Gabrielle of The Chilling Adventures of Sabrina returns to television as Marienne, an observant, no-nonsense librarian who keeps an eye on the neighborhood's antics. Behind her buttoned-up nature, Marienne is hiding personal struggles from the world and her young child as a single mom.
Article continues below advertisement
Actors returning to the world of 'You' include Joe and Love, played by Penn Badgeley and Victoria Pedretti.
Along with Joe and Love, fans can expect to see the return of Saffron Burrows as Dottie Quinn, Love's grieving mother.
Recurring characters include Matthew Engler (Scott Speedman), a withdrawn CEO and father; Kiki (Shannon Chan-Kent), a member of Sherry's life coaching clique; Dante (Ben Mehl), a veteran turned librarian looking out for his partner and two stepchildren; Andrew (Christopher O'Shea), a stay-at-home father and also member of Sherry's clique; Gil (Mackenzie Astin), a geology professor who cares for his students, and Dr. Chandra (Ayelet Zurer), an experienced couple's therapist.
Article continues below advertisement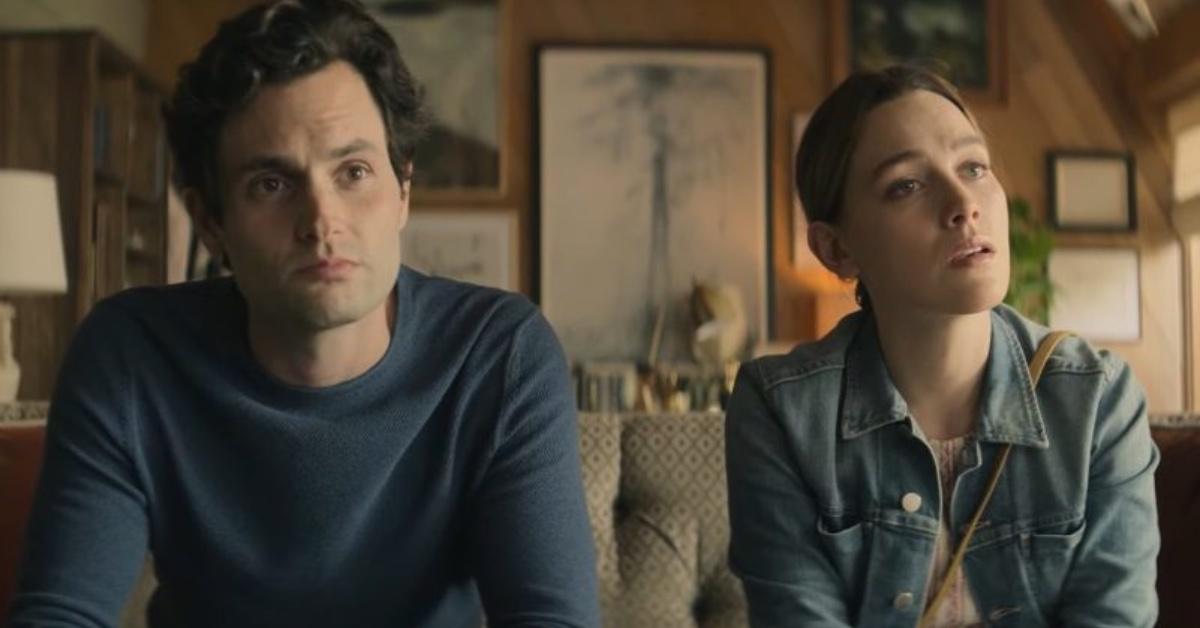 Article continues below advertisement
Hopefully, Season 3 will hold many surprises in store for audience members who have long awaited this third installment of the show.
Season 3 of You begins streaming on Oct. 15, 2021.