Is Beauty YouTuber Mar Being Sued for Dragging a Makeup Artist in a Recent Review?
YouTuber Mar is getting sued for defamation claiming she got a skin infection after her appointment with a Las Vegas makeup artist.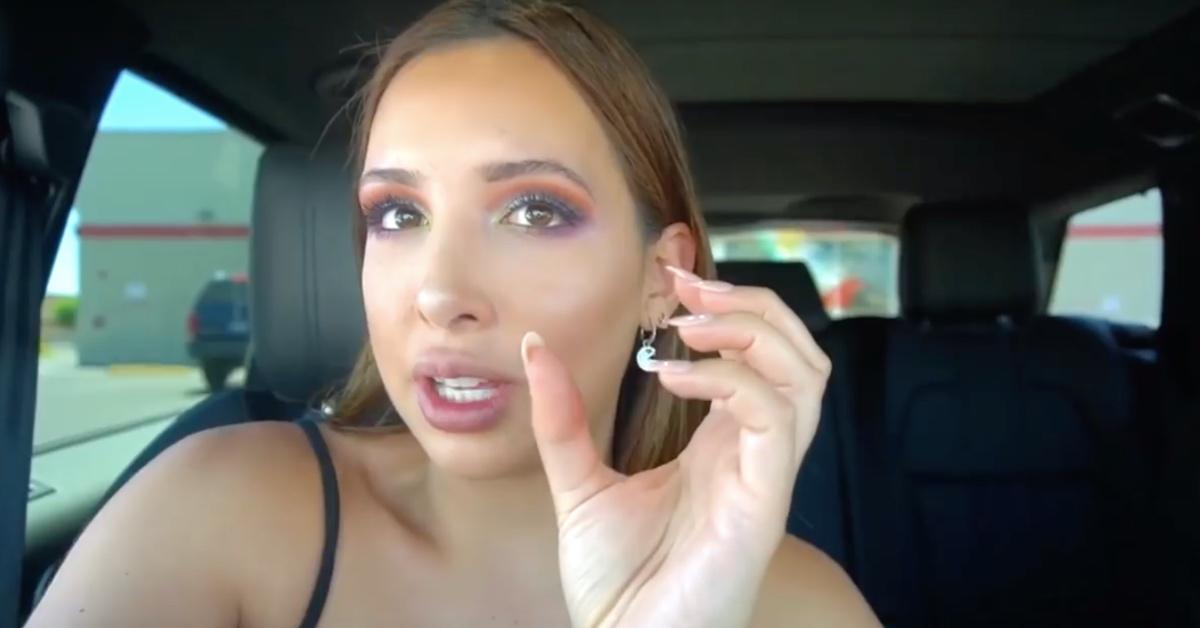 YouTuber Mar, whose real name is Marialejandra Marrero, is a beauty guru with over 2 million followers. On July 19, Mar posted a video titled "I Went to the Worst Reviewed Makeup Artist in Vegas." She continuously slammed the artist saying she used mop water to clean her brushes and that she got a skin infection from the makeup.
The makeup artist's daughter, Tiff, saw what Mar posted and now she may be getting sued for defamation of character and loss of wages.
Article continues below advertisement
Is Youtuber Mar being sued for her review of a makeup artist? 
In Mar's video, she has the camera on throughout the whole appointment. Throughout the video she has little side notes written across her face or the video itself with unnecessary commentary such as "bacteria feels nice on my face." She then talks about the artist's difficult availability.
When she got there, she asked the artist to do a look she admitted she wasn't trained for but did anyways. In the end, Mar wasn't pleased and continued to slam the artist about her inability to do makeup well.
Article continues below advertisement
The daughter of the artist responded on Twitter under the username @t1ffanal explaining how this video was uncalled for and that Mar will be hearing from them again. She accused Mar of only posting the video to gain likes and views but being inconsiderate of the artist's business and feelings.
Article continues below advertisement
She then said, "Wasn't going to post this cause we don't want the sympathy, but she needs to know! You judged my mom's availability but the reason she has that availability is to take care of her 17-year-old daughter with special needs." She then continued, "And not you're trying to ruin what pays the roof over my sister's head, her doctor's appointments, and her medicine that keeps her alive!? You should be ashamed [sic]."
Article continues below advertisement
Mar responded saying her video is 100% real and says she really got a skin infection. 
Mar wrote on Twitter that the woman's business did hurt the YouTuber because she really got a skin infection. She said, "This business did hurt me by giving me a skin infection so I hope the artist will properly sanitize their makeup in the future. It was never my intention to hurt the business or artist which is why I did not mention the name and blurred its location and faces."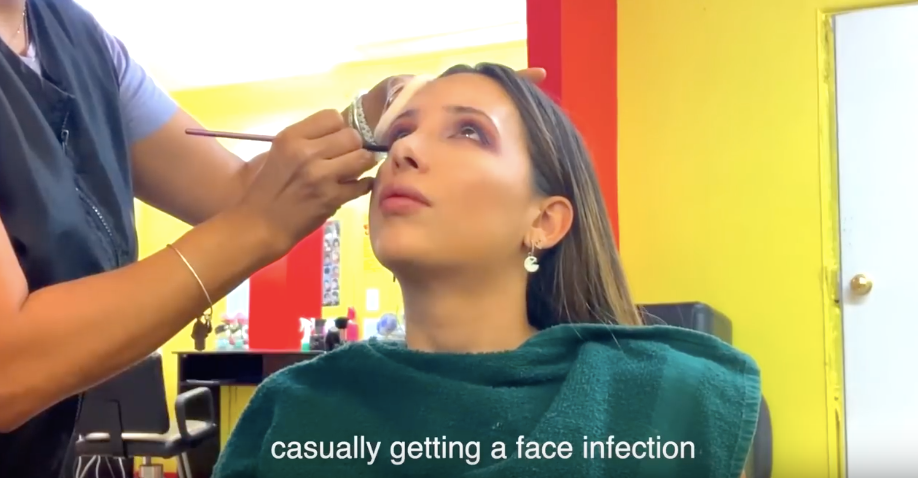 Article continues below advertisement
People backed up Tiff and prompted her to sue for defamation.
After people on social media investigated the video, they found that Mar didn't actually blur out the location and people on Twitter called her a liar.
One Twitter user said, "I'm waiting for her apology video. No makeup, no cuts, probably 15 minutes long, her having fake tears, likely in her bedroom with poor lighting. Mark my words, this girl is going to be that person." Another user urged Tiff to take this issue to civil court.
People also started noticing there were discrepancies in her video talking about her infection. As mentioned, Mar said she got the infection from dirty tools. She showed a video of her medication, but people were quick to call out that the tube was really empty for an infection that just happened a couple of days ago.
Article continues below advertisement
Mar made an apology video.
After everything, Mar decided to make an apology video, however, she said she "cannot apologize for the truth." She did say she was sorry for bringing the family pain and it was never her intention to purposely hurt someone.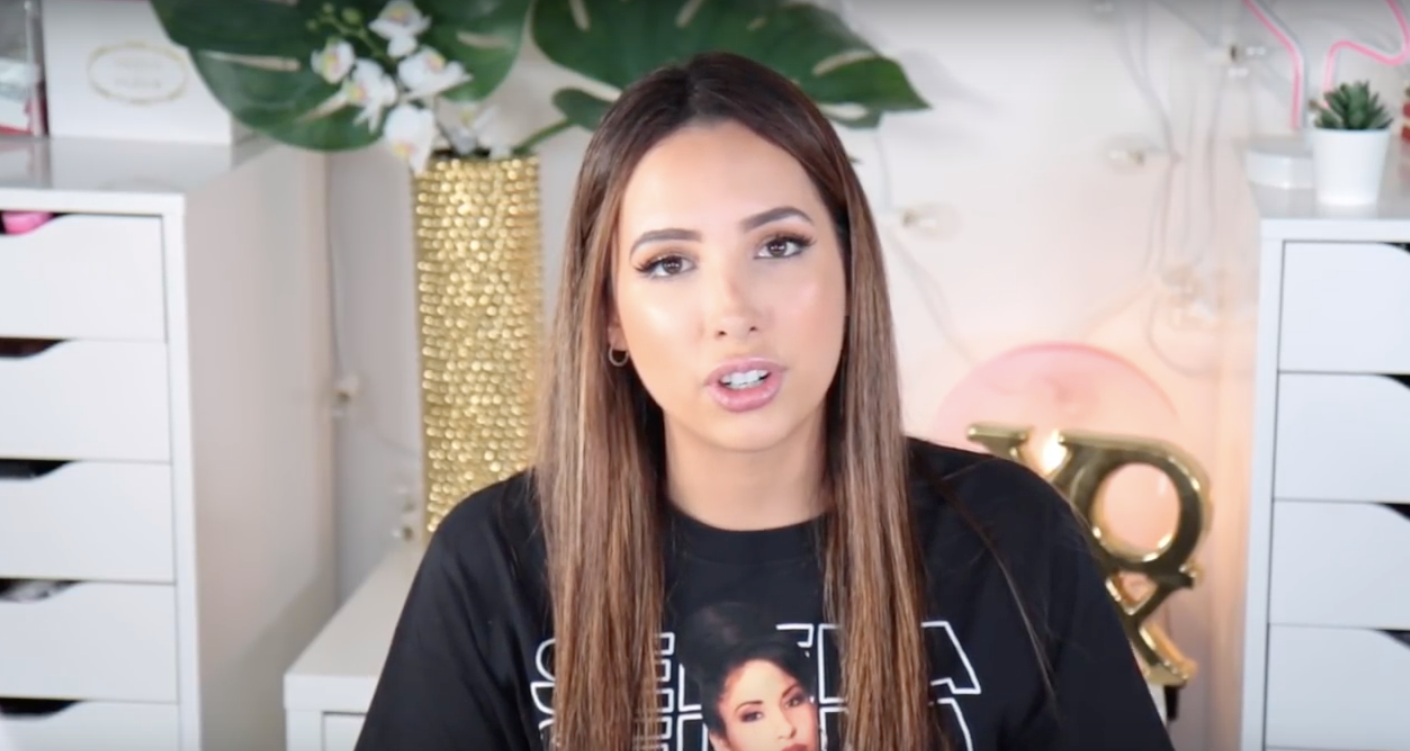 No action has been publicly taken, but with all the recent talk on social media, it seems Mar may be getting sued for the video. Only time will tell!