New Mom Yvonne Strahovski Relates to Serena in Season 3 of 'The Handmaid's Tale'
Details on Yvonne Strahovski's pregnancy journey while filming 'The Handmaid's Tale,' and how motherhood influenced her character in Season 3.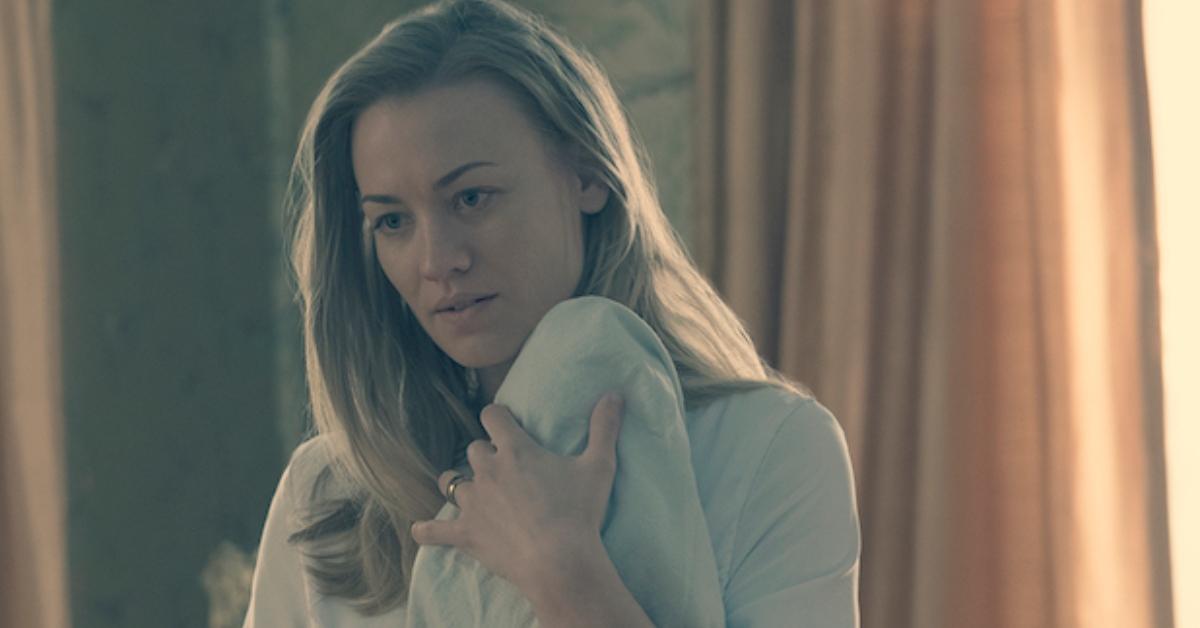 And, we're back in Gilead. Yes, Season 3 of The Handmaid's Tale finally started and the Hulu show dove right back into the oppressive dystopian society. June (aka Offred) leaves baby Nicole with Emily so the two can attempt to escape to the free country of Canada.
Article continues below advertisement
When June attempts to save her first daughter Hannah (again), she is stopped and shipped back to Serena Joy Waterford and her husband Fred Waterford. Last season, Serena (played by Yvonne Strahovski) shocked audiences when she allowed Offred to escape with "her baby" in hopes she can have a better life outside of the patriarchal society.
Did you know Yvonne was pregnant while filming Handmaid's Tale Season 2? 
While filming Season 2 of the show, the actress became pregnant with her first child and opened up about how becoming a mom relates to that of Serena's psyche.
"I think so much of motherhood is putting yourself aside, putting aside all your fears and all your selfishness and all your flaws and giving the best self to your child," she told the L.A. Times. "I think Serena did that at the end of the season. It took her a big, long journey to learn how to do it, but she did it."
Article continues below advertisement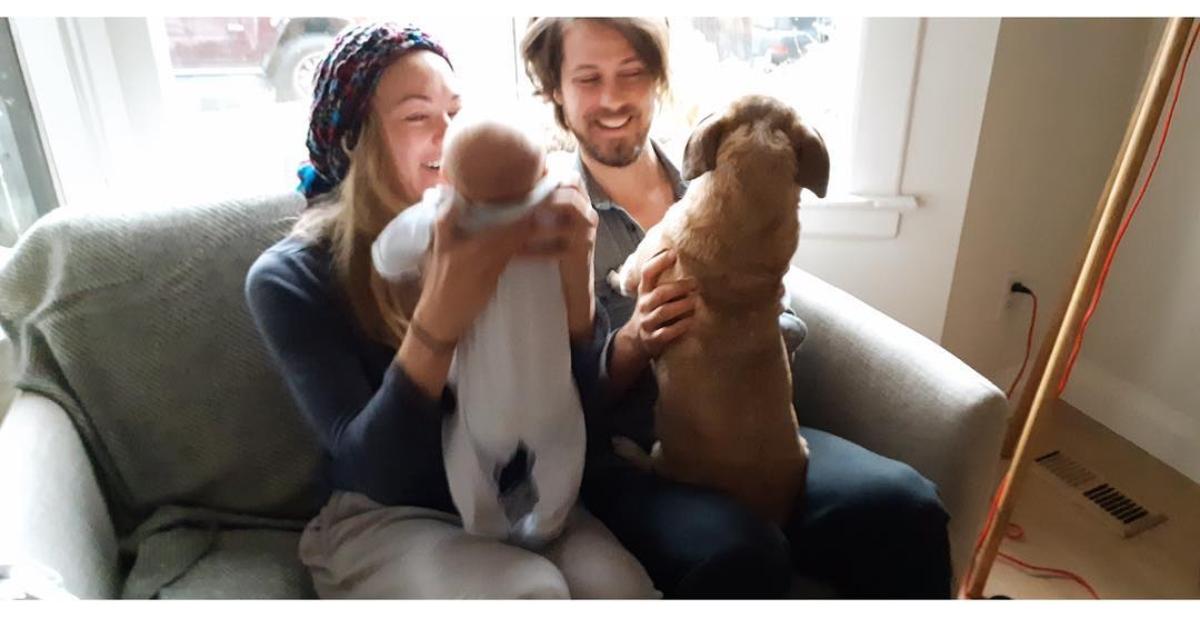 Yvonne welcome a son in October with husband, actor and producer Tim Loden. The Emmy-nominated actress initially announced her pregnancy in May 2018 via Instagram. Opening up to the Hollywood Foreign Press Association's podcast last year, she revealed that filming The Handmaid's Tale was sometimes challenging because of her pregnancy symptoms.
Article continues below advertisement
"I had a very strange symptom, which is apparently a regular symptom that I've never heard anyone else have, where you have to constantly spit," she said. "So like excessive saliva. So once everybody knew I was pregnant, there were cups everywhere on set. I mean, it's so gross but I had to, I didn't have a choice!"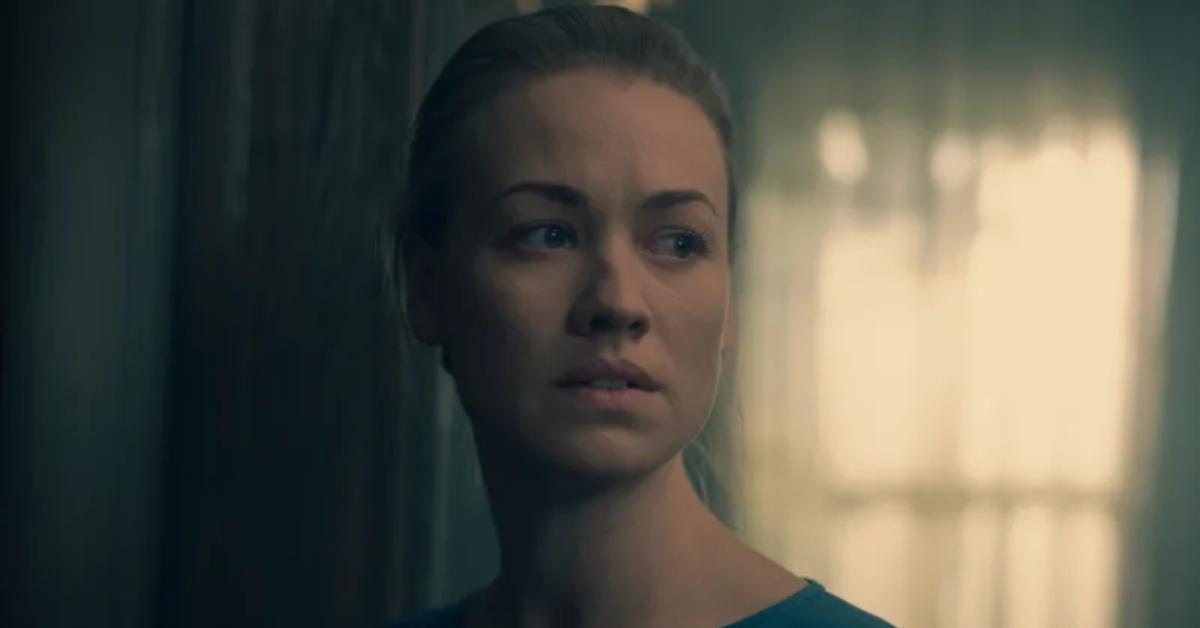 Article continues below advertisement
What can we expect from Yvonne's character in Season 3? 
(Warning: Spoilers ahead).
After rebelling against her husband last season, and suffering the consequences of getting her pinky chopped off (ouch!), Serena has a choice to make in the latest installment.
She can either continue to succumb to the laws of Gilead, or join the fight for women's rights.
"It's quite a numb moment," the actress explained to Glamour magazine about the scene in which Serena burns down the Waterfords' home. "She really has nothing left at that point. At least, she feels like she has nothing left. She has no baby. She hates her husband more than ever. Anything she imagined for a hopeful future is just out the door."
Article continues below advertisement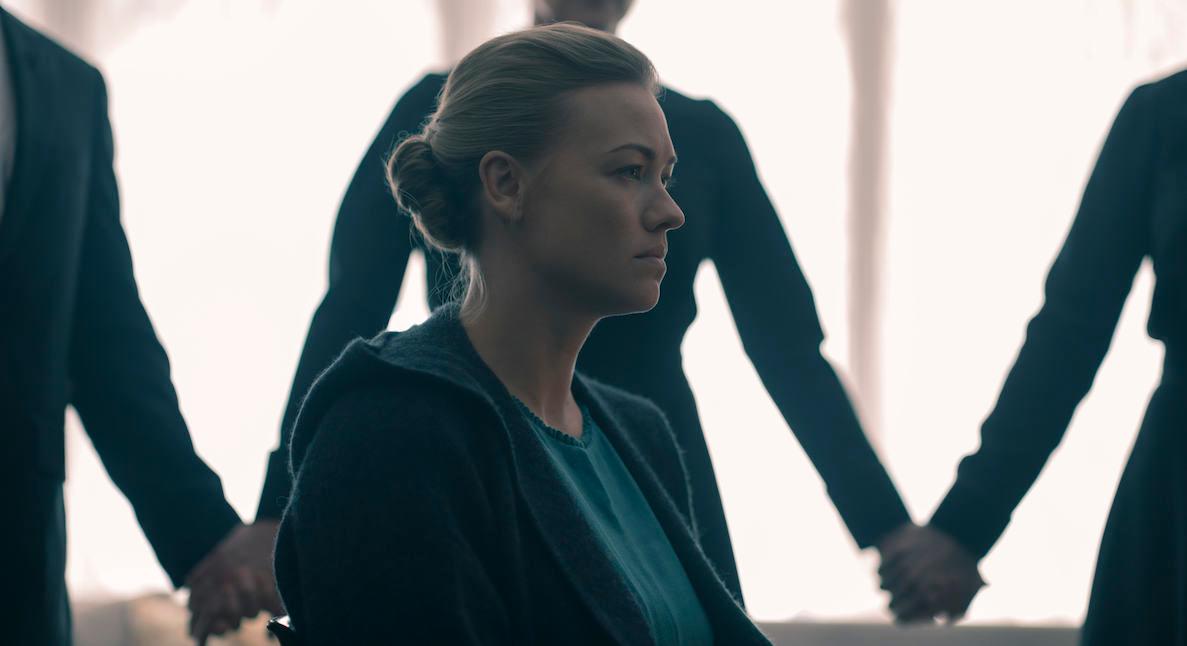 She continued, "She's really depressed, is going through the motions and not really giving a s--t about anything. So she does something really drastic. There are a couple of poetically ambiguous laments that Serena has this season during the height of her depression after giving up Nicole."
Yvonne reveals that Season 3 will continue to explore more of Serena's psyche, saying, "In Season 2, when she handed the baby off, she knows she did the smart thing; she's aware that Gilead is not the best place for this baby.
Adding, "But in Season 3 she's on this journey of the mind. She's slowly being led by the heart, and the heart wins and consumes the mind. The scales tip in the other direction."
Stream The Handmaid's Tale on Hulu now.