Zach Braff Wants a 'Scrubs' Reunion — Here's How You Can Help Make It Happen
Zach Braff asked fans if they'd be interested in listening to a 'Scrubs' podcast.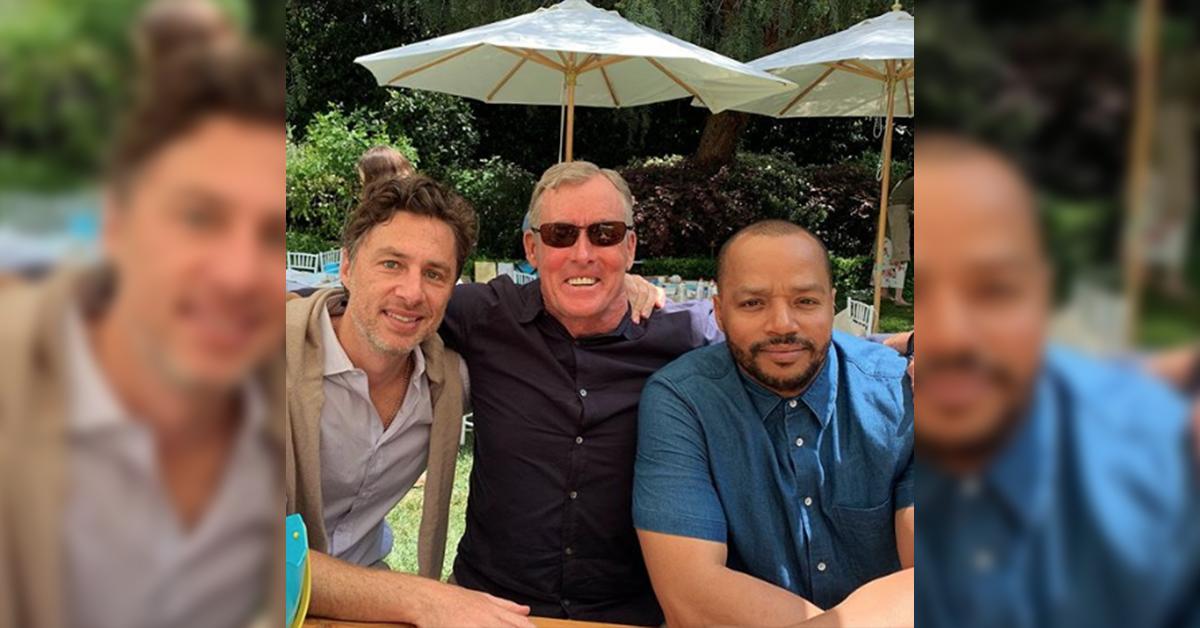 Have you ever missed Scrubs so much it hurts sometimes? If so, you're not alone! Next month will mark a decade since it went off the air, but hasn't stopped me — and devoted fans all over the world — from wanting more. But we may just be in luck! Just last night, Zach Braff took to Instagram to post a photo with his Sacred Heart partner-in-crime and real-life bestie Donald Faison to ask a simple question: Should we do a rewatch podcast?
Article continues below advertisement
Unsurprisingly the answers were pretty much all unanimous: Just like Elliot's dream proposal, everyone's eyes welled up and they declared, "Yes! Oh my god, yes!" With that exact inflection of course. (Honestly, thank goodness we aren't Carla types who would need to think over this question that it feels like we've been asking Zach Braff to ask our entire lives.)
Article continues below advertisement
Rewatch podcasts are all the rage lately. Personally, I was first introduced to them thanks to The West Wing Weekly, which recently came to an end after seven seasons; in each episode, Joshua Malina — who was a fan-turned-star of the show — and his friend Hrishi Hirway broke down each episode, not only giving their thoughts week-to-week, but also inviting people crucial to the show (be it one of the actors, a writer, a crewmember, or even a real-life counterpart of some of the politicians) to reflect on the episode and its creation.
Angela Kinsey and Jenna Fischer have also had success with the own podcast Office Ladies, and NBC produced The Good Place: The Podcast, with each episode of the pod breaking down what happened in that week's new episode of the show in real-time (and they plan on doing the same thing for Brooklyn Nine-Nine.
Article continues below advertisement
If you can't wait for Zach and (presumably) Donald to come together to create a podcast (which, if I can be so bold as to suggest a name… should be called Guy Love), you're not totally out of luck; the cast — including Zach (J.D.), Donald (Turk), Sarah Chalke (Elliot), Judy Reyes (Carla), John C. McGinley (Dr. Cox), Neil Flynn (The Janitor), and Christa B. Miller (Jordan), along with the series' creator Bill Lawrence — are reuniting at the ATX TV Festival in Austin this June to celebrate the tenth anniversary of the show going off the air.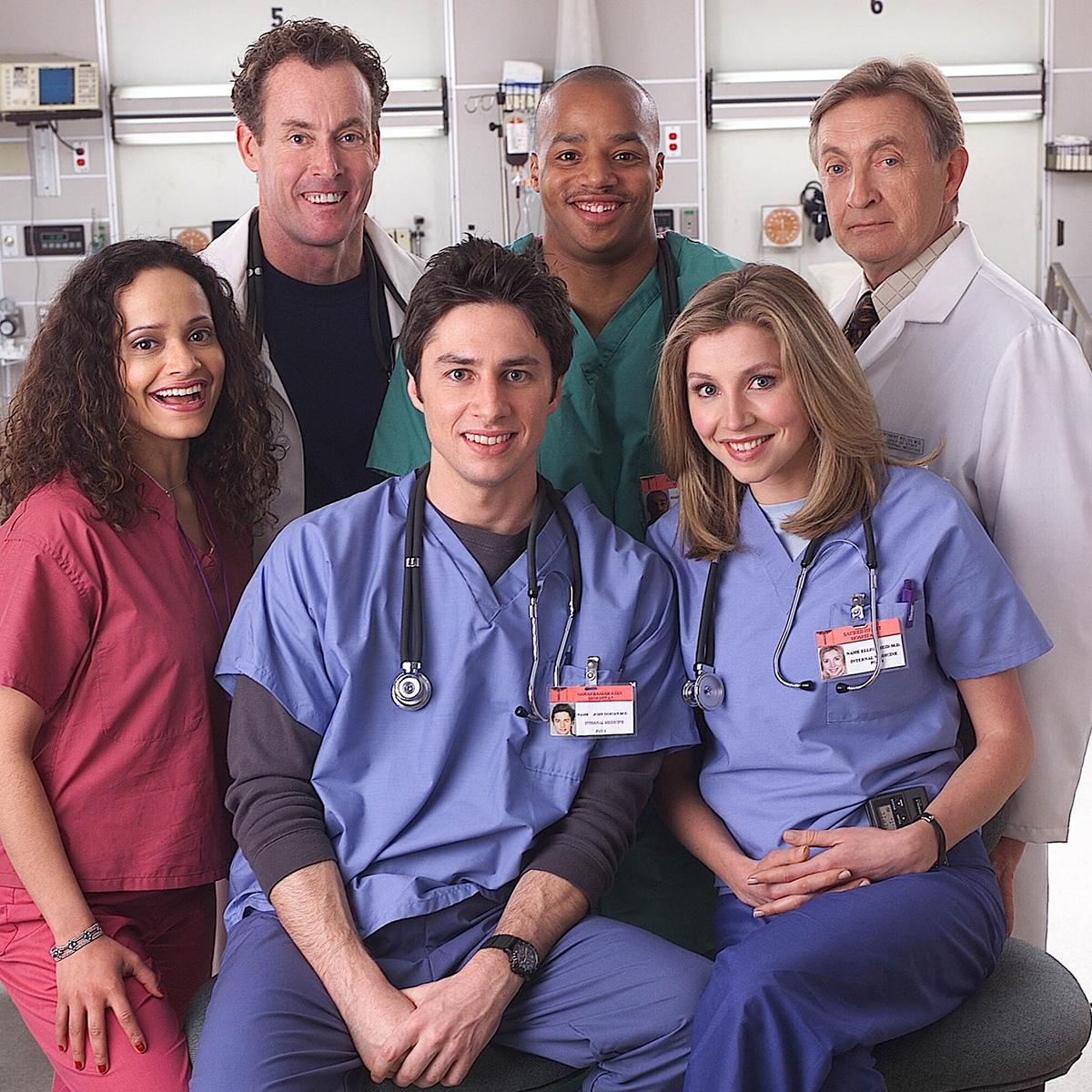 Article continues below advertisement
While it doesn't seem likely that the cast will reboot the series anytime soon — in the past, the showrunner Bill Lawrence famously said, he'd "do anything" to reunite with the cast of the Scrubs, but he knows that sometimes, though not always, reboots "feel like a money grab" — we'd love to hear more from our favorite Sacred Heart staffers on what it was like behind the scenes of Scrubs.
If you also would be incredibly onboard with a Scrubs rewatch podcast (think of it this way: It would be like Steak Night once a week!), but sure to head on over to Zach's Instagram and let him know you want it!