Zayn Malik's Alleged Discrepancy With RCA Has Created the Hashtag #FREEZAYN
Zayn Malik and his record label, RCA, seem to be having issues. So this is everything we know regarding the alleged problems he's experiencing.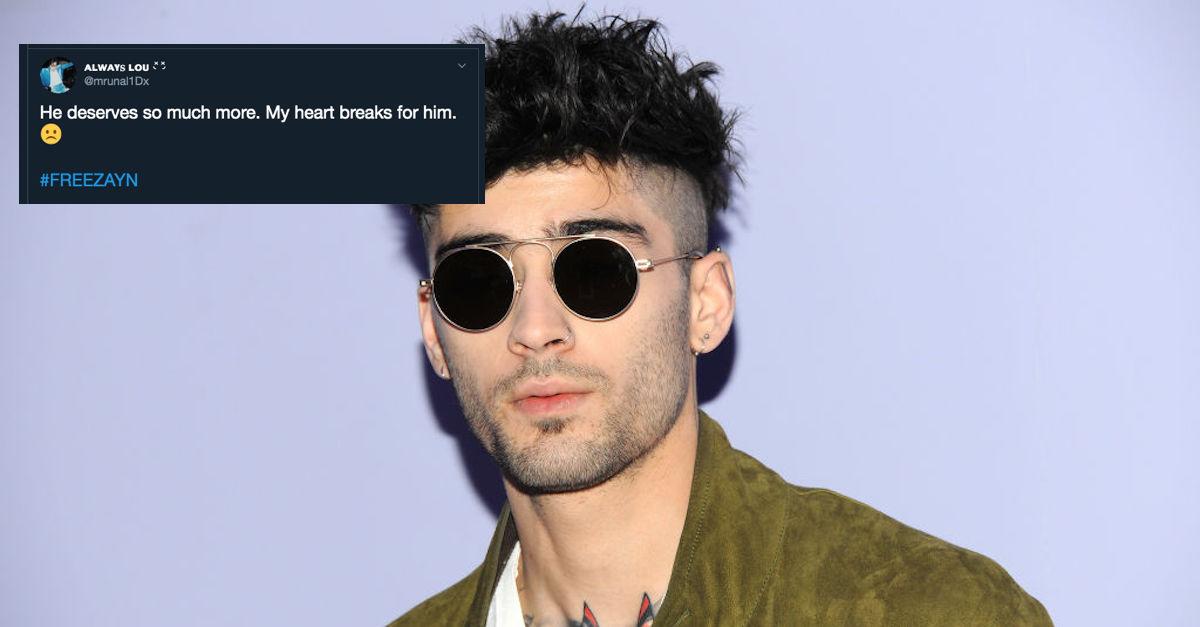 Although becoming a successful pop singer is a total dream, young artists are (sadly) too often abused by their record labels. Talented young singers with little business backgrounds end up signing binding contracts with major labels at an early age, losing control of their own music, and ultimately facing severe consequences.
Article continues below advertisement
One singer whom many believe is facing these problems right now is Zayn Malik. Based on tweets over the last few years, fans are starting to think he no longer has control over his music. So, what exactly is going on between Zayn Malik and RCA Records, his current record label? Why hasn't the former One Direction member released music in almost two years? This is everything we know regarding Zayn's reported record label issues.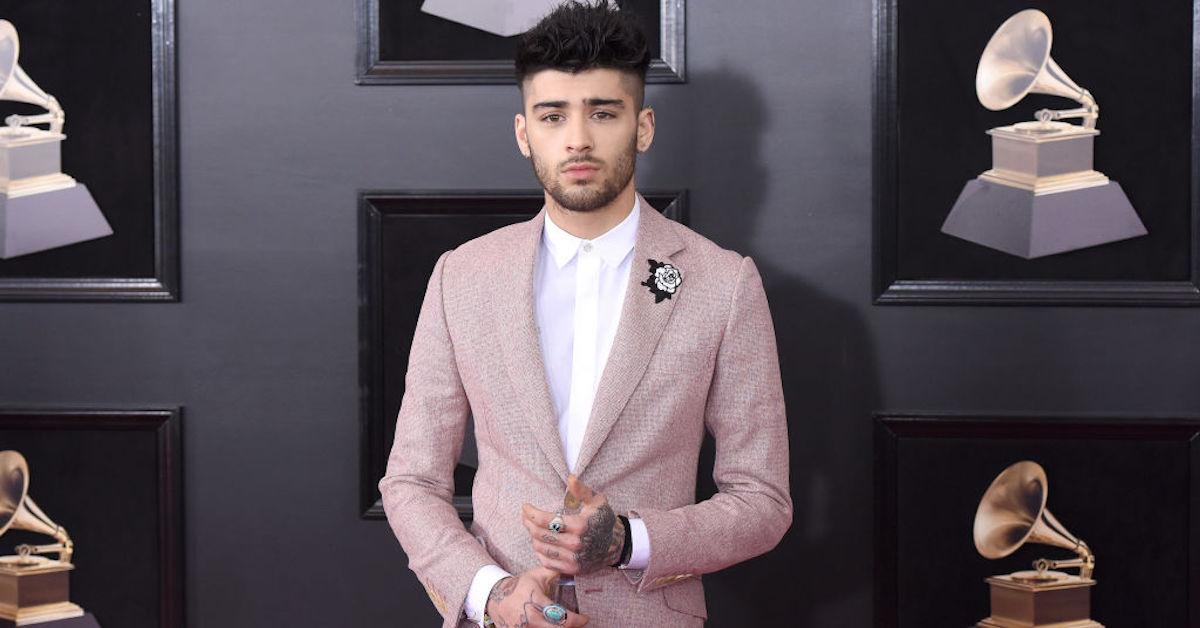 Article continues below advertisement
Zayn first signed with RCA back in 2015.
Five years ago in July 2015, Zayn broke the hearts of 1D fans worldwide by signing with RCA records, according to Billboard. So, why were fans upset? It meant that he was officially going solo, straying from his One Direction roots. The British singer shared a photo to Twitter, announcing that he would officially be working with RCA just a week after signing with First Turn Artists.
So it seemed like Zayn was really excited to start working with RCA Records — the label works with a variety of wildly famous clientele, from A$AP Ferg, to Britney Spears, Dave Matthews Band, and The Strokes. Really, what could go wrong? This was a huge step for Zayn, and his budding solo career.
Article continues below advertisement
Based on Zayn's tweets, things don't seem to be working out.
Over the last few years, Zayn has posted cryptic tweets that seem to imply he no longer has any control over his music. In March 2018, a month before "Icarus Falls" was released, he tweeted:
"This was not a song I intended to put out, but due to unprofessionalism has been leaked by someone and my fans mean more to me than a stupid leak, so here it is free for you to enjoy, before my music drops." Weird, right?
Article continues below advertisement
Later that year in November, he tweeted about the release of a new album that he had apparently hoped to release sometime last year. In the tweet, he said: "I hear you guys.. I know you want a date for the album and I do too. The label is holding me back but I promise I am doing everything I can to get my music to you. Thank you.. You will hear from me soon."
Seriously, what was going on here?
Then, after basically two years of silence, on Wednesday, Feb. 12, the artist took to Twitter, claiming he had no new music for fans. He seems to have lost any attitude — and has maybe come to terms with the fact he can't currently release new music? It reads: "I do not have any new collaborations coming so please just keep checking here for any news. You know you will always be the first to know. Spread the word... big love."
See each of the tweets, below.
Article continues below advertisement
Article continues below advertisement
Fans believe Zayn was 100% screwed over.
Longtime Zayn fan, @icaruscripted, believes Simon Cowell — who essentially created 1D — is to blame for what might be happening to Zayn right now. In a thread stating out her theory about Zayn's misfortune, she said the X Factor host was entirely responsible for Zayn's solo contract, and that it ultimately restricted his freedom. After leaving the band, Zayn was painted as the "bad guy" and the media was restricted from printing anything praising him.
Article continues below advertisement
Then, in 2018, she stated that Zayn planned to release "Icarus Falls" earlier, but the label held him back and ruined the release. It got leaked early, and no physical copies were made available. The album was barely rolled out globally, and to this day, some radio stations aren't even allowed to play his music. None of this has been confirmed by any party involved, but if it's true, yikes!
Article continues below advertisement
And thus, the hashtag #FREEZAYN has come to life.
Fans have noticed that Zayn has seemed — well — relatively unhappy with his situation over the last few years. And with issues that artists like Taylor Swift or Kesha have had to face, everyone is worried. Over the last few days, Twitter has created a #FREEZAYN hashtag, per Clash Music, which vouch for the British pop-star's freedom.
Check out what Zayn's fans have to say about his alleged problems with RCA in the tweets below.
Article continues below advertisement
Article continues below advertisement
Although nothing regarding Zayn's record label situation has been confirmed as of right now, fans are still wary of Zayn's questionable situation. Hopefully it's a simple misunderstanding, because in the end, we're just want Zayn to be happy. Sending all the love Zayn's way today, and everyday.