Zeno Robinson Talks 'Zom 100' and Embodying Workplace Depression in the English Dub (EXCLUSIVE)
We sat down with English voice actor Zeno Robinson, star of the 'Zom 100' English dub, and asked about voicing such a relatable protagonist.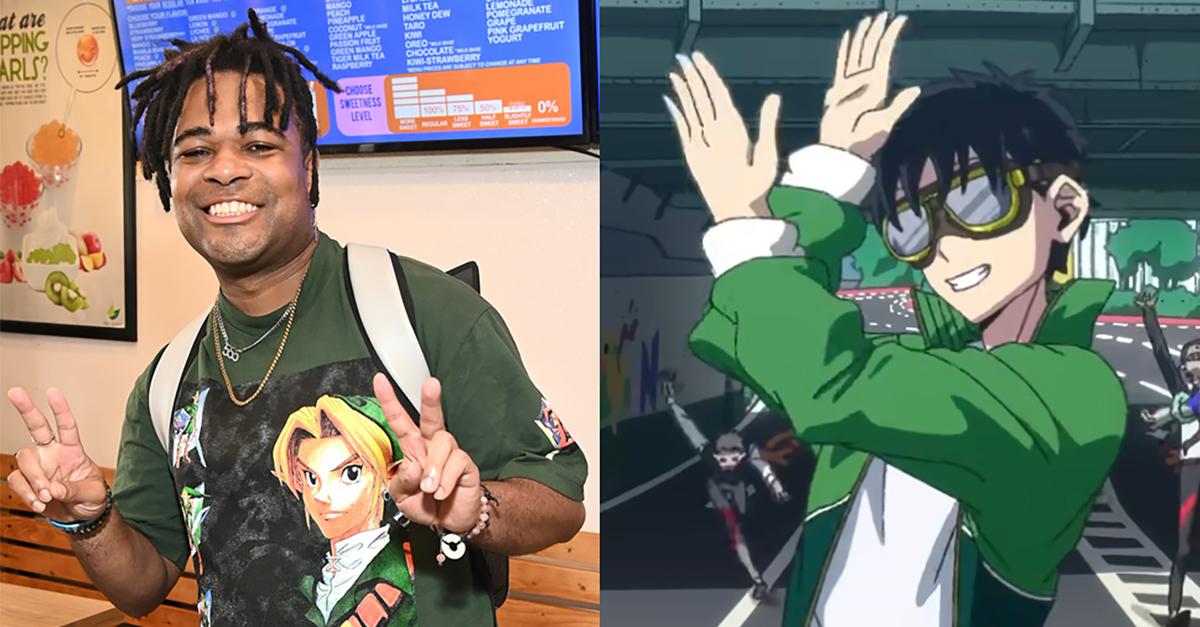 Bold, vibrant, and ambitious to a fault, Zom 100 is an anime that's eager to make a name for itself. Adapted from the ongoing manga by Haro Aso, the series follows zombie apocalypse survivor Akira Tendou. Having previously landed his dream job at a major corporation only to have the position chip away at his soul and well-being over the course of several years, Akira finds a new lease on life when a zombie apocalypse strikes and he realizes that he no longer has to go to work.
Article continues below advertisement
The series has all the trappings of a breakout hit thanks to its unique premise, stunning animation, and shockingly resonant themes.
Not only that, but the English dub for the series has managed to recapture plenty of the anime's zany zombie action with some truly compelling performances, especially from Zeno Robinson playing Akira. We sat down with Zeno and spoke to him about the creative liberties he brought to the Zom 100 English dub.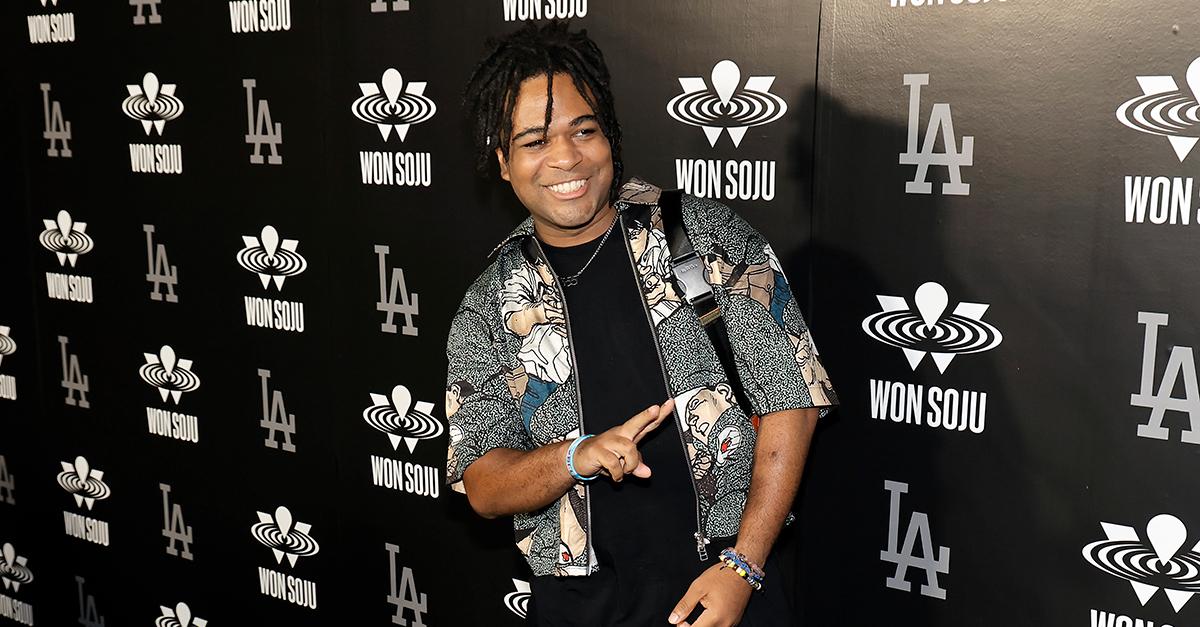 Article continues below advertisement
Voice actor Zeno Robinson really resonated with his 'Zom 100' character.
Despite its outlandishly familiar premise of a zombie apocalypse, Zom 100 is a shockingly relatable human story at its core. After all, working at a job that slowly eats away at you and seeking some emotional satisfaction outside of your work hours is something that most millennials can understand.
That includes Zeno Robinson, who himself has been in the kind of workplace doldrums that Akira faces in the first episode.
In trying to tap into his portrayal of Akira, Zeno was able to draw from experience.
"I tend to be sort of a workaholic and my identity sort of becomes synonymous with my work," Zeno admitted to Distractify. "Sometimes because I am always so busy and I'm always putting a lot on my own plate, I tend to not have as much time to do things I want to do for myself."
Article continues below advertisement
He goes on to say that he's fully aware of the kind of internal drama that Akira first faced in his office job, and had a lot to bring to the table when it came to stepping into the recording booth. He told us, "I could see how that burnout can affect a person just like it affected Akira, so playing that was definitely coming from a real place.
Article continues below advertisement
Playing Akira in 'Zom 100' was "cathartic" for Zeno, in a way.
In many ways, Zeno used that personal resonance with Akira's initial situation to fuel the character's eventual catharsis. Once the zombie outbreak hits, Akira quite literally runs in the opposite direction of despair as most people might. Upon realizing that he didn't have to go to work, he resolved to live his life to the fullest unrestrained by his work.
In trying to understand Akira himself, Zeno was able to channel a lot of personal emotion into his performance.
"It was very cathartic," Zeno revealed. "[That feeling of Akira] being able to take his own life into his own hands was easy to tap into because you just have to put yourself there [as an actor]."
Zeno fully understood the capitalistic pressures that Akira was placed under in his office job and took great pleasure in placing his own spin on Akira's subsequent release.
"Not only is he freed from the pressures of his job and society, [but] he's free from the pressures of the world and capitalism."
Article continues below advertisement
Zeno Robinson already has plenty of favorite moments in 'Zom 100'.
As he strove to discover what Akira should sound like to him, Zeno was able to pinpoint some of his favorite moments from the show that encapsulated his portrayal. Namely in the first episode, Zeno especially enjoys the scene where Akira confronts both his abusive boss and his workplace crush, both of whom had already turned into zombies.
Article continues below advertisement
"That confession scene with him and Miss Ohtori and the way he resigned [from his job], that immediately went straight into a roller coaster of emotions with his big action sequence."
Despite the fact that the two most influential figures in his life had already been infected, it was important for Akira to convey his feelings and truly admit to himself the kind of life he'd been living. Zeno felt that in spades and absolutely loved portraying it.
"The reason why [Akira was] here has been taken from him and he still went through with it... it's just a great scene."
Article continues below advertisement
Of course, Zeno is best known for some of his action roles and Akira still sneaks in a couple of those epic moments that Zeno adores. In Episode 5 of the series, Akira confronts a zombie shark that he defeats with a nigh-inexplicable electrified punch.
"I've been waiting to do that since it came out in the subs," Zeno admitted gleefully. "So I was really excited for it to come out."
It's common practice for English voice actors to provide their specific takes on a Japanese anime character that doesn't necessarily rely too much on the original Japanese dub performances. To that end, Zeno Robinson had plenty of personal experience and emotional knowledge to bring his version of Akira Tendou to life.
Zom 100 is currently available on Crunchyroll and Netflix.