The Flank Creators ZooMaa and Ben Butt Heads Over Show's Dwindling Popularity and Future
One of The Flank's creators, Ben, admitted some frustrations with his co-host ZooMaa about the show's downfall, leading the hosts to clash publicly.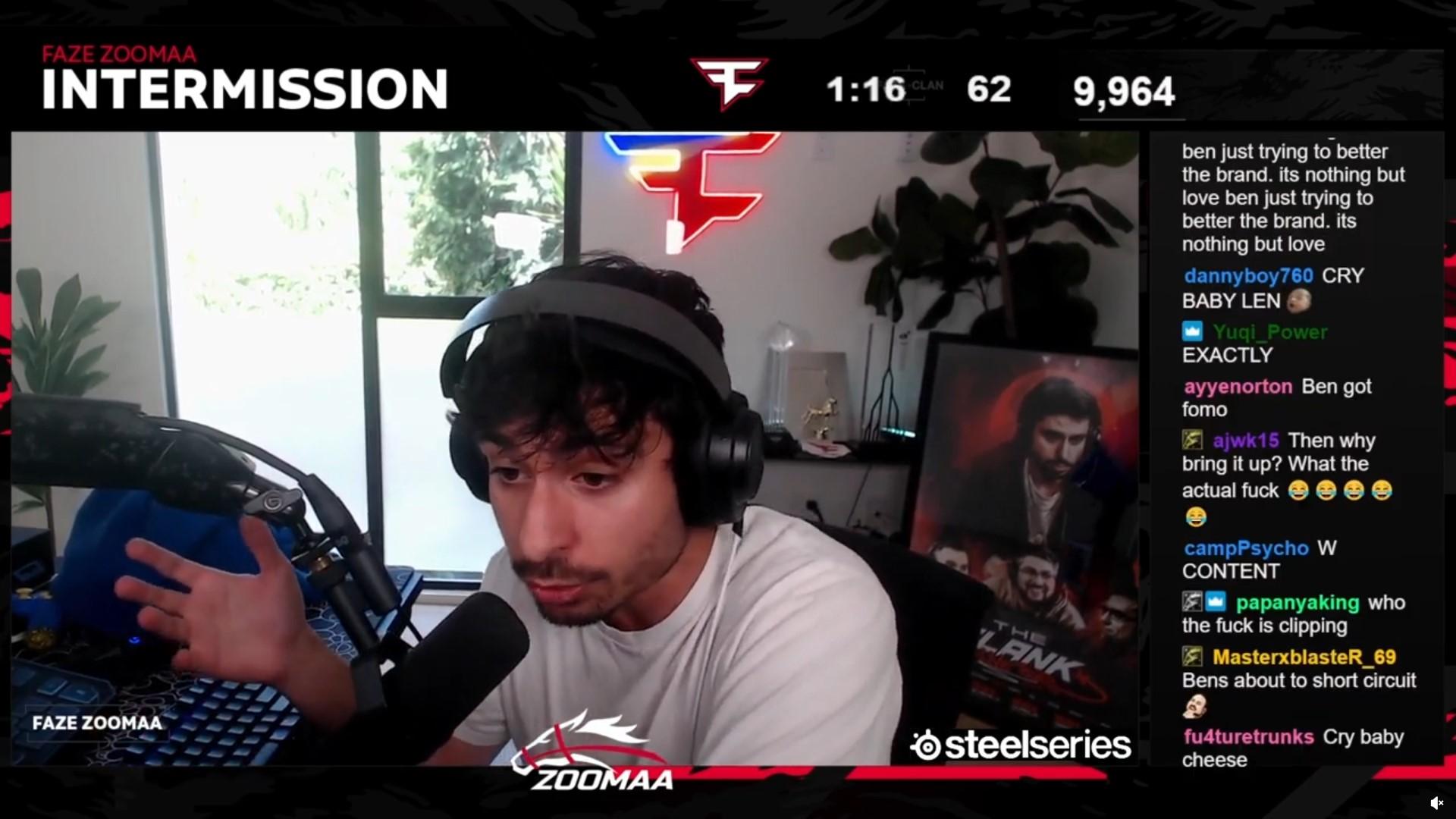 The gist:
One of The Flank's hosts, Ben, expressed frustrations with the show's future and implied his co-host ZooMaa isn't contributing toward improving the series.
ZooMaa and Ben later had a heated exchange about those frustrations on a following stream.
Both agree on some points discussed, but it's unclear what new changes will happen.
Article continues below advertisement
Since the days of Call of Duty: Cold War in 2020, many competitive players have tuned into The Flank at some point.
Hosted by Ben J. Nissim and Thomas "ZooMaa" Paparatto, the show would have numerous seasons, starring expert insights into how to pull off different CoD techniques and discussions between professional players. However, over time, The Flank has dwindled in popularity. Some fans no longer see it as a must-watch series.
Ben recently admitted some frustrations about the show's current status during a livestream, implying to his viewers that co-host ZooMaa and other contributors are not putting in an effort to take it to the "next level" like he is.
This interaction would later spark drama between ZooMaa and Ben on another stream, the creators coming to verbal blows over The Flank's uncertain future.
Article continues below advertisement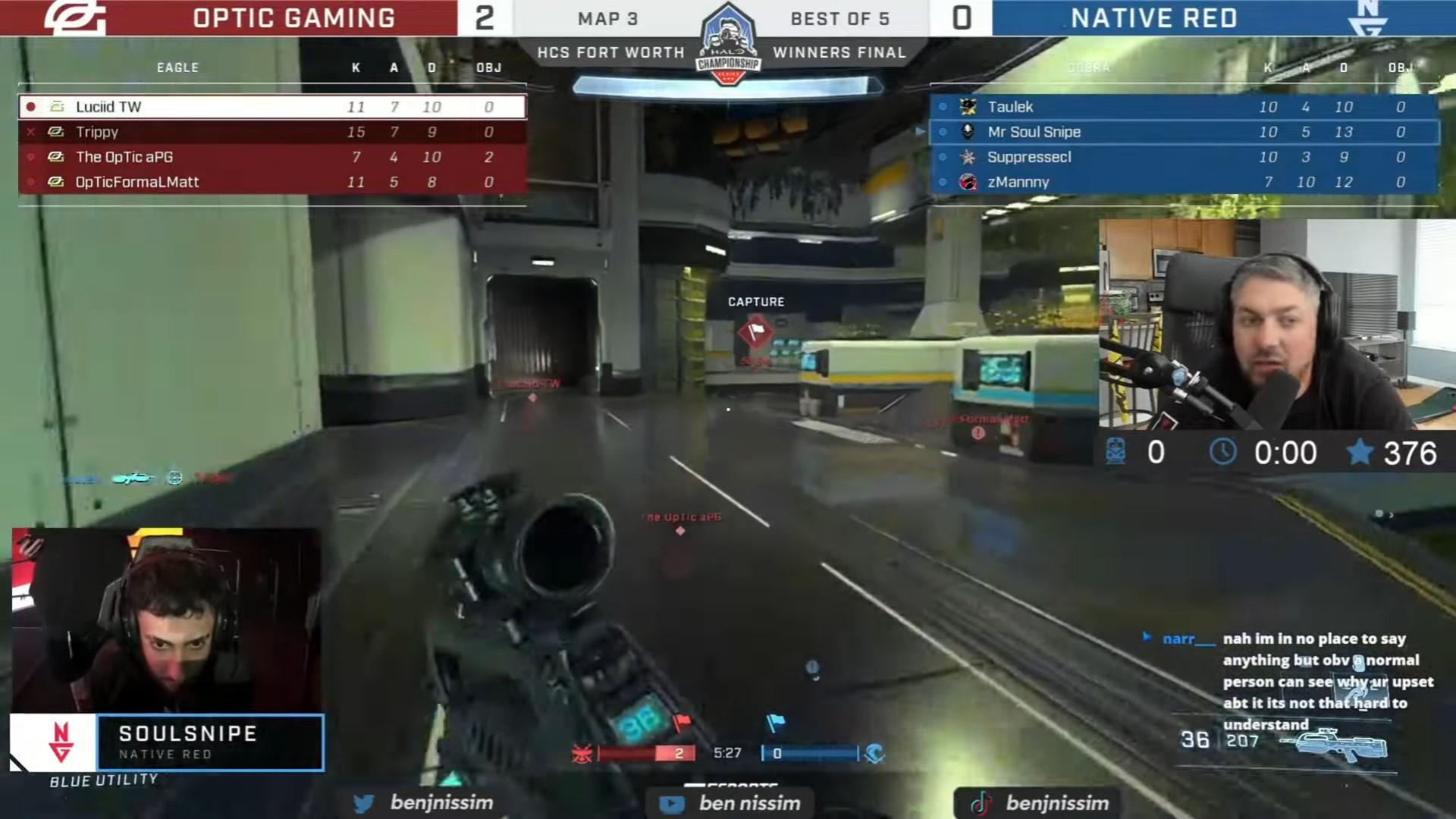 The Flank's ZooMaa and Ben drama explained:
During a livestream where Ben was watching a recent Halo tournament, The Flank host shared with viewers his disappointment with the show.
"I've been frustrated recently with The Flank. I feel I'm the only one who wants to take this show to the next level," Ben said. "When we go to events, I have to do literally everything."
Article continues below advertisement
He also mentioned ambitions to expand the show by improving event production and merchandise, heading to events often, and thinking about the "bigger picture."
According to Ben, he has tried pushing these plans behind the scenes but is seemingly not being supported by his co-host ZooMaa. "I feel like I'm just screaming into a brick wall," Ben added.
After the stream, fans began to say ZooMaa was "not caring about the show." For all fans knew, Ben had been trying to make positive changes, and his co-host hadn't expressed that sentiment.
ZooMaa caught wind of Ben's criticisms and sparked drama between the hosts, leading the personalities to clash live on stream with viewers listening in.
Article continues below advertisement
"You made me look bad," ZooMaa argued. "You tried to make me seem like I don't give a f–k."
Ben seemed to regret admitting those criticisms during the call, stating, "I misconstrued it in that clip. That's not at all what I was trying to say." The hosts mostly went back and forth through the call about private conversations and plans discussed, which Ben described were changes not being produced.
"My issue is that I've been talking about it for eight months, and it still hasn't got done," Ben continued.
ZooMaa ultimately lets Ben know that he's "on [his] side" despite plans not shaping up, and he wants to improve the show. Both have their stance on the matter, so it's unclear what new changes fans should expect. Viewers can only hope the hosts work together to grow the show further.