Jynxzi Has Dethroned Many of Twitch's Top Streamers (Again)
Jynxzi, a Twitch streamer that often plays 'Rainbow Six Siege,' has once again dethroned Kai Cenat and others after breaking 130,000 subscribers.
The gist:
Jynxzi (Nicholas Stewart) now has more than 130,000 active subscribers on Twitch
He built his following playing Rainbow Six Seige and other popular multiplayer games
He does not seem to have any official affiliation with other popular Twitch streamers currently.
Article continues below advertisement
Near the tail end of April this year, Twitch streamer Jynxzi (real name Nicholas Stewart) started making headlines as the most subscribed content creator on the platform. He had dethroned top Twitch creators like xQc, Kai Cenat, and others emblematic to Twitch after gaining over 75,979 active subscribers.
Unlike those streamers, Nicholas isn't as broadly known and hasn't been a subject of controversy (yet). He's best known for playing Tom Clancy's Rainbow Six Siege and other popular multiplayer games like Fortnite and Among Us.
Article continues below advertisement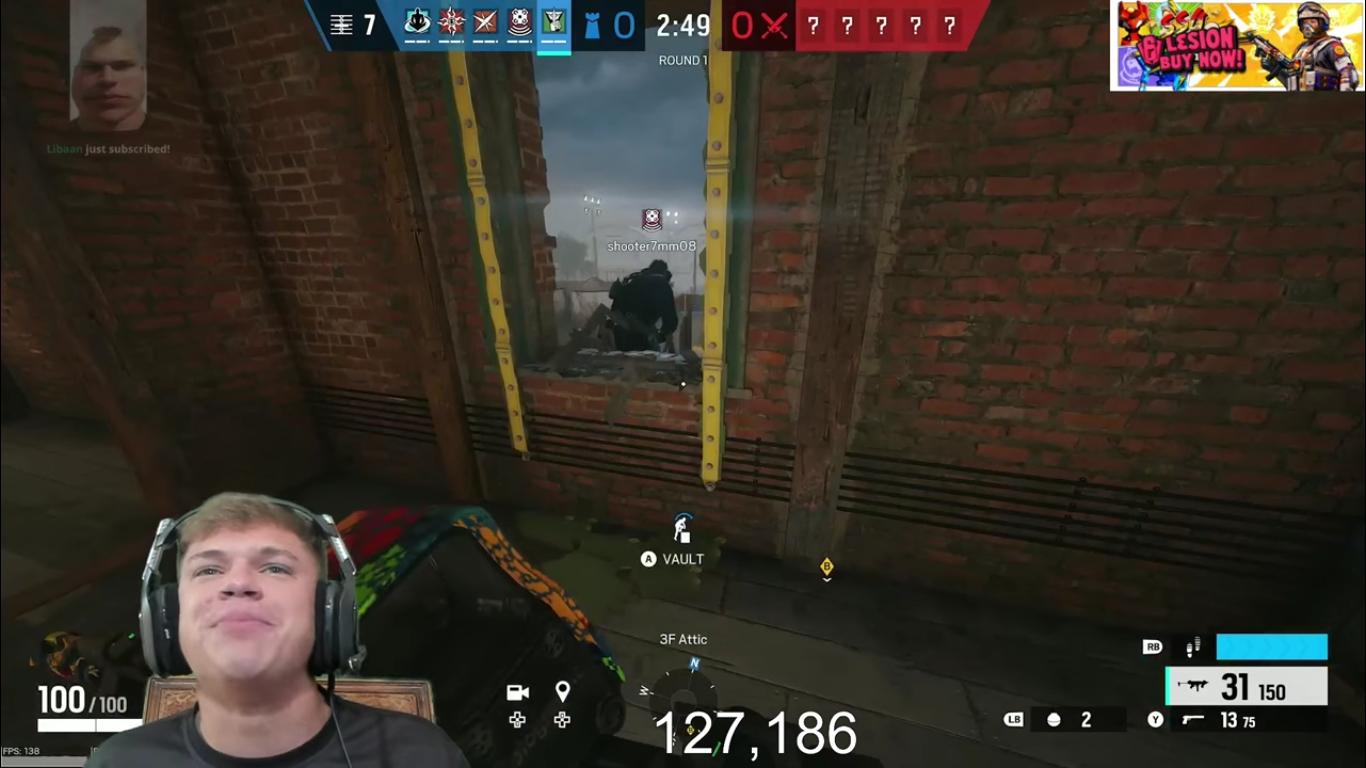 Slowly but steadily, the streamer amassed a massive following on Twitch. And as of this writing, Nicholas has again skyrocketed in subscriber numbers, breaking over 130,000.
If you want to know more about Jynxzi, here's everything you need to know.
Article continues below advertisement
Jynxzi has been a Twitch streamer for three years and already has the most subscribers.
Back in 2019, Nicholas began his livestreaming career by focusing on Rainbow Six Siege and other hot multiplayer titles.
He would eventually become a Twitch partner and publish content on YouTube, from comedic gaming videos to competitive gameplay reels.
Over the years, Twitch has seen many streamers going viral overnight or established creators bringing their massive audiences to the platform, but Nicholas went about things the old-fashioned way.
By creating fun content, such as a challenge where he has to end his stream if he loses a Ranked match in Rainbow Six Siege, Nicholas built his fanbase from the ground up.
Article continues below advertisement
The streamer has now brought plenty of eyes to his channel, averaging around 35,000 viewers on every stream.
Nicholas has also hit over 130,000 subscribers, surmounting Eliasn97 and Kai Cenat on Twitch. This new milestone dwarfs what he previously accomplished in April, and the newfound fame has been a surreal experience for the streamer.
Article continues below advertisement
Jynxzi shared details about his life before streaming to celebrate 130,000 subscribers.
On Twitter, Nicholas celebrated by sharing a picture of himself when he reached 130,000 subscribers in real time. Just below the post was an edited clip recounting the times Nicholas broke huge numbers on Twitch, alongside an emotional monologue from the creator about his life before streaming.
Article continues below advertisement
Nicholas didn't have the best grades in school. Teachers doubted he would be anything in life. Despite that, Jynxzi fueled his passion into streaming to "take control of [his] destiny," constantly staying on the grind to reach stardom. He was an underdog who surpassed the negative stigma put on him.
The streamer is likely to remain the most subscribed creator for some time, and if someone else takes his spot, we wouldn't be surprised if Nicholas shoots back up again as usual later.