It started when Cooper asked Lord if he thought Donald Trump ought to be doing things like telling the Russians that former FBI Director James B. Comey is a "nut job."

Coopers face looks like he's bracing for impact.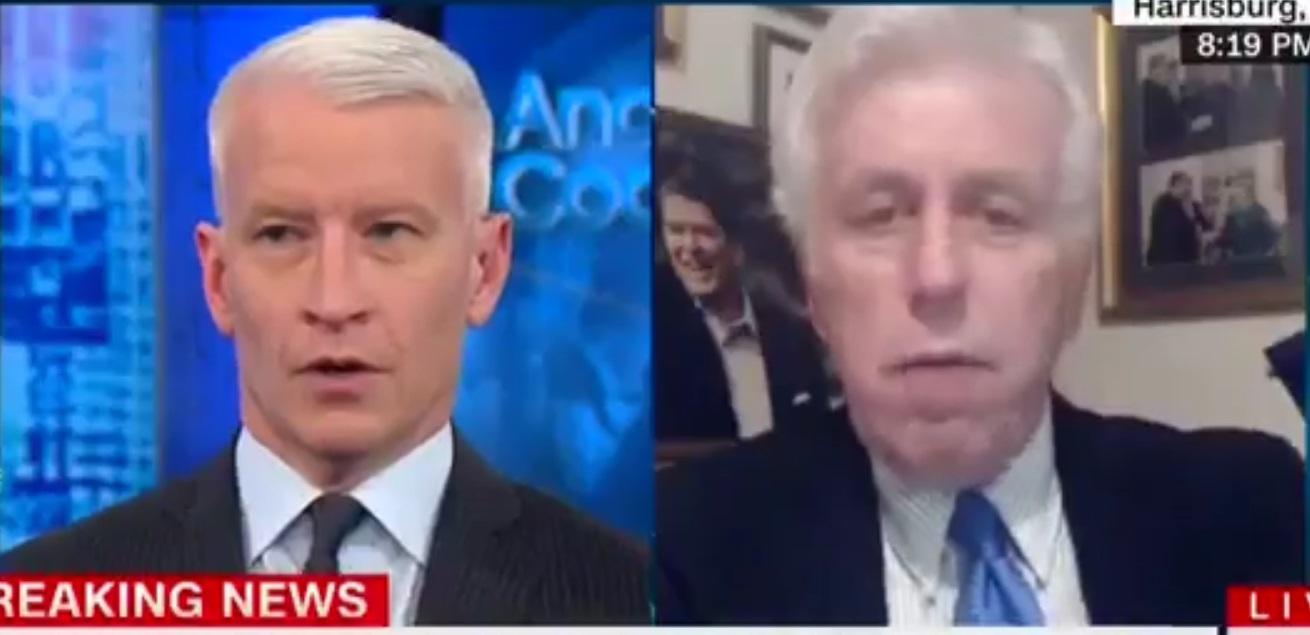 Lord responded "I don't care what he says to the Russian prime – to the Russians."

The moment of impact.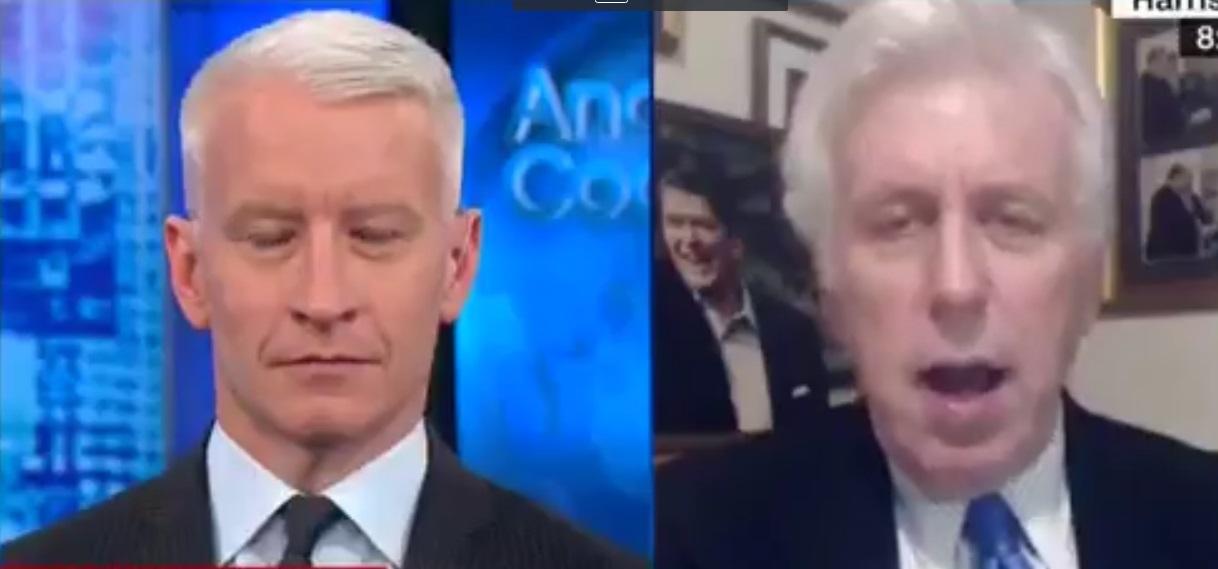 The comment Cooper made next is what he eventually apologized for.
Cooper interrupted Lord, saying "If he took a dump on his desk, you would defend it."
Lord had a good sense of humor about the moment.
You can't really blame Anderson though, President Donald Trump is just too easy of a target because of the stuff that comes out of his unfiltered brain. Heck, even before he became president, the media just couldn't resist writing up the ridiculous things that came out of Trump's mouth. He's always seemed to say the wrong things at the wrong time. He's just notorious for just speaking before really thinking about it, something that hasn't left him with the arise to the office of the Presidency. So needless to say there is still plenty of content for the late night comics to work with, and he provides it all for free.
So it's no surprise that Anderson finally cracked, and the laughter was infectious on the show.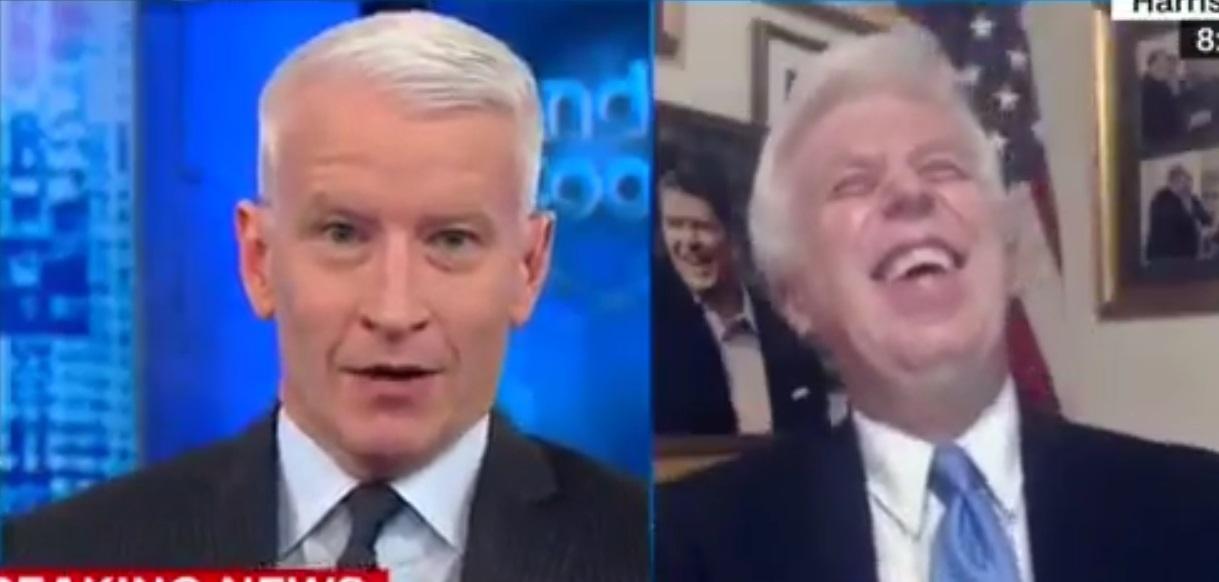 Cooper apologized online for his comments on the President, but most people weren't having it.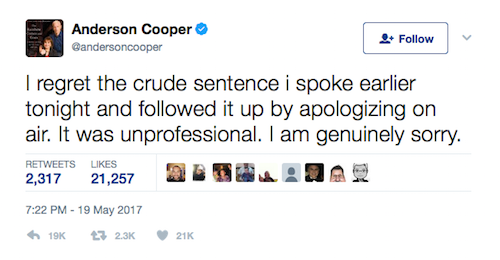 Twitter didn't seem to think it was necessary at all.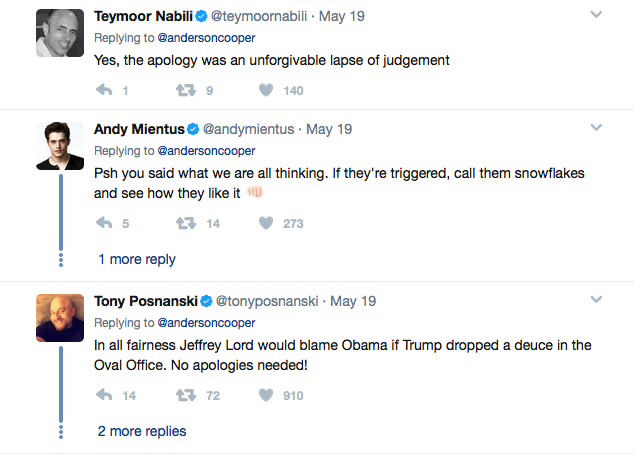 Like... at all.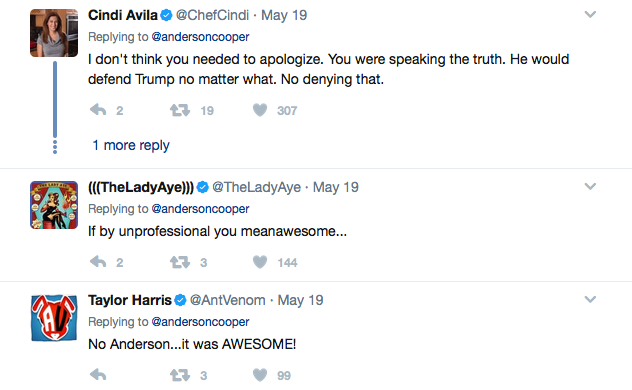 Do you? We can't blame him for losing it, it's be a rough few months of the Presidency. Enoughs probably enough for someone who has to cover it every day. We all have our bad days.