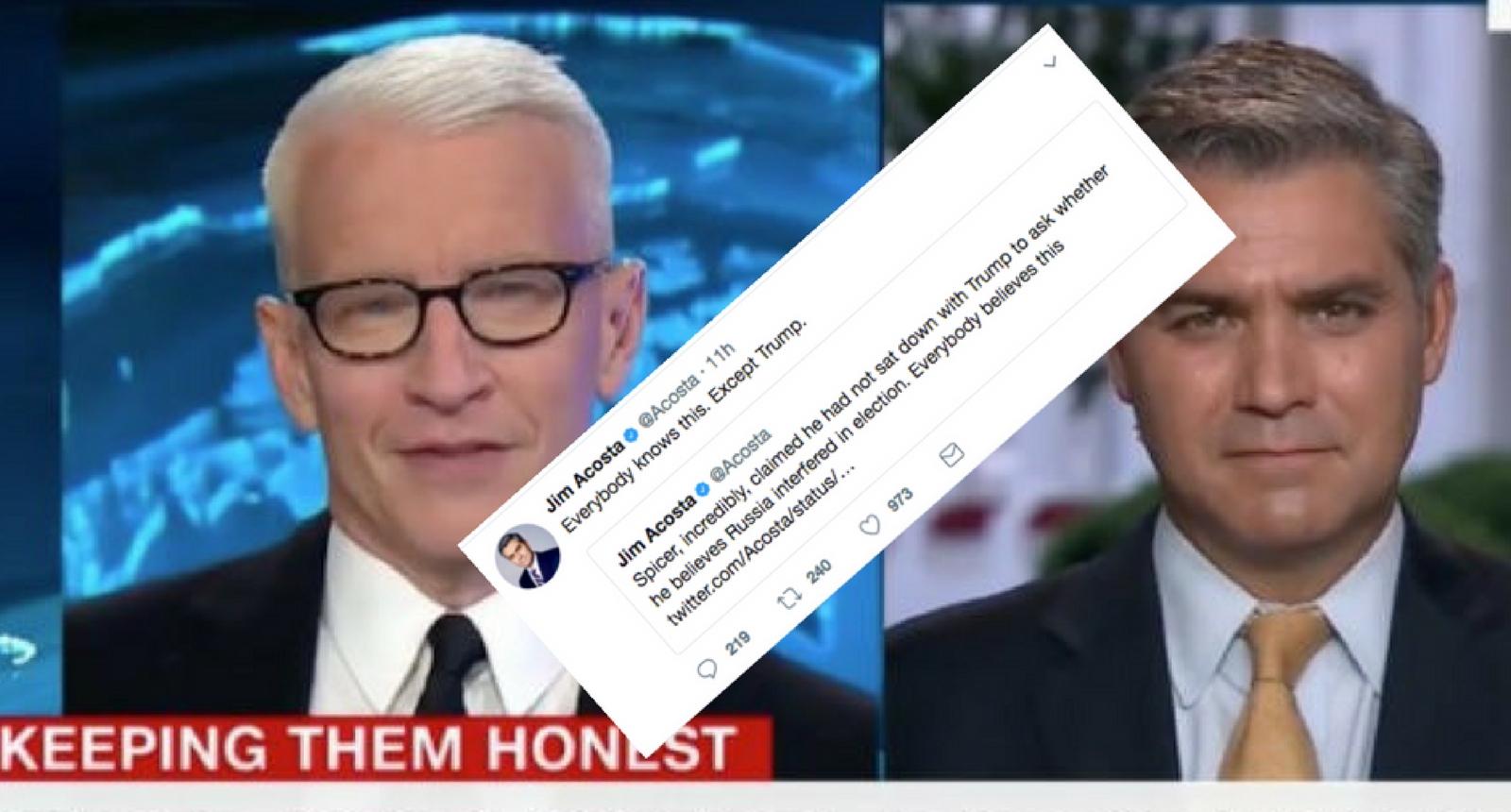 Anderson Cooper Has Had It With Trump's White House
By Mike Walsh
Jim Acosta is over Donald Trump's views on the press.
The CNN reporter has made headlines lately for the tough questions he's asked the President and Sean Spicer during the press hearings. Specifically in regards to President Trump labeling anything he doesn't agree with as "Fake News" which struck a chord when Acosta straight up asked Press Secretary Sean Spicer if Trump labeled Russia meddling in the election as fake news.
It's an important question because the White House finally acknowledge Russia did have some influence in elections but refuses to really say what. Which is a direct 180 from the President's initial comments saying it was "Fake News" and that CNN was spreading a lie.
Well Anderson Cooper and Jim Acosta got together to discuss the President's scary and relentless attacks on the free Press and didn't hold back...
Acosta is bored of Trump's "misspeaking," including (but not limited to) claiming he is not under investigation, despite using the language "I am being investigated" Seems to be rather confusing verbiage by the President which makes it difficult to tell when he's telling the truth (it's fairly rare, it seems)
Still even if you don't agree with everything out of the press -- a Free and open press is an important thing in any democracy.
Anderson Cooper joined in on the fun.
On Sean Spicer's repeat comment, "The President's tweet speaks for itself," Cooper replied: "They speak for themselves, Which would mean 'I am being investigated for firing the FBI director by the man who told me to fire the FBI director. Witch hunt.'"
Regardless, the White House seems to be suppressing freedom of the press.
And while that is not the first time that has happened in the history of the United States...
It's still upsetting and scary.