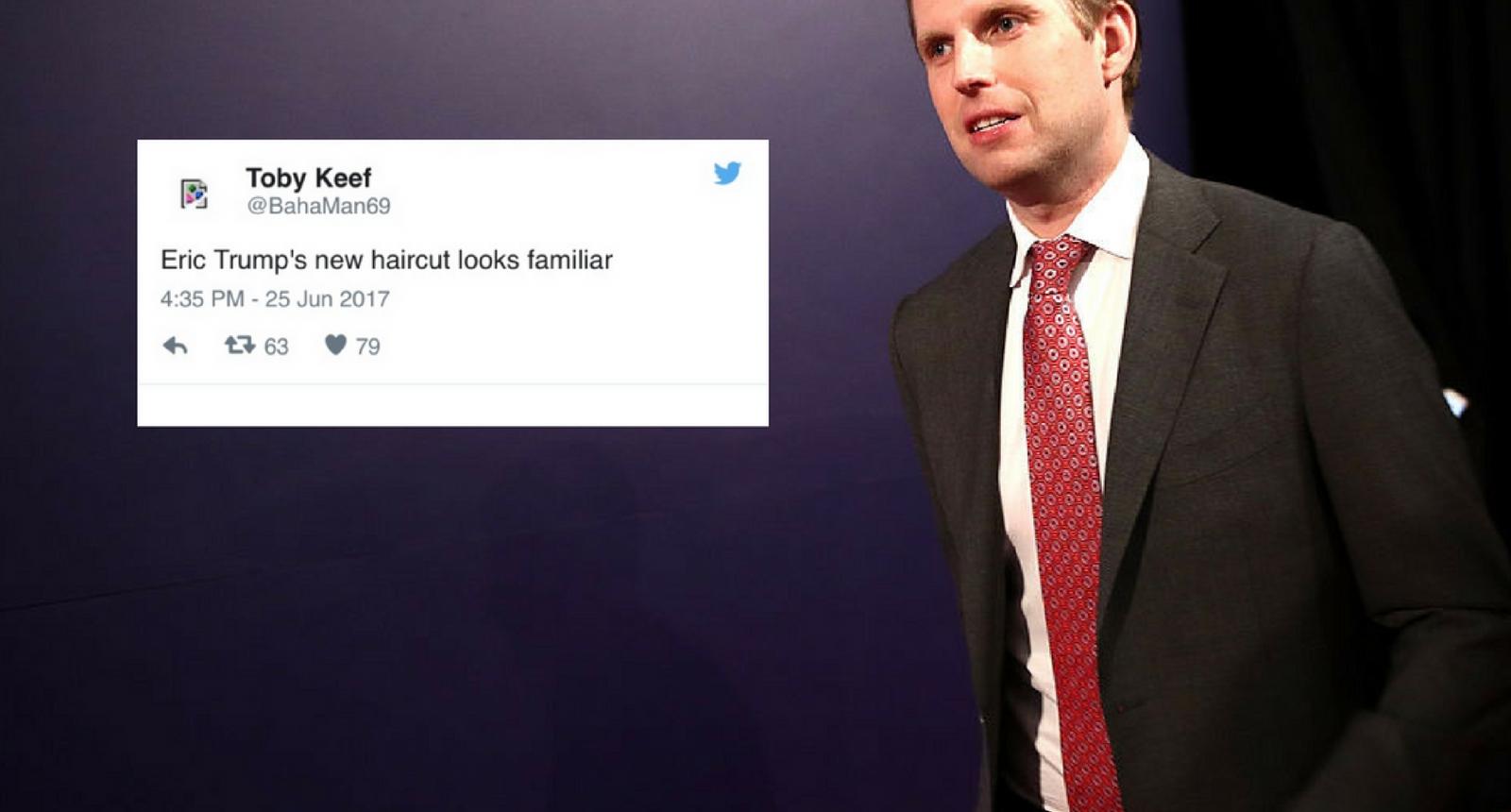 Eric Trump Got A New Haircut, And Twitter Thinks It Looks Strangely Familiar
By Austin Tracy
Hairstyles can be Iconic, from Liza Minnelli's signature Vidal Sassoon cut to the 90s mullet and everything in between. A hairstyle can really define a person because even though its probably not best to judge a book by its cover, your face is pretty much the first thing that people will recognize about you and your haircut plays a major role on how your facial features are perceived. Its crazy to think that something as simple as a haircut can change someones whole opinion on you. Its probably not fair, but it seems that it is human nature to do so. There are people who couldn't care less, and good for those people. There are others who really want to make a statement with it, and then there are the masses who just want to have a nice haircut that looks neat and has them blend in with everyone else.
So when someone who is in the public eye or spotlight, especially a person in politics, gets a fresh new cut, they must be prepared to receive criticism.
And that is where Eric Trump finds himself right now, fair or not, being compared to some people with his new haircut.
Here's what Eric Trump looked like before his new cut.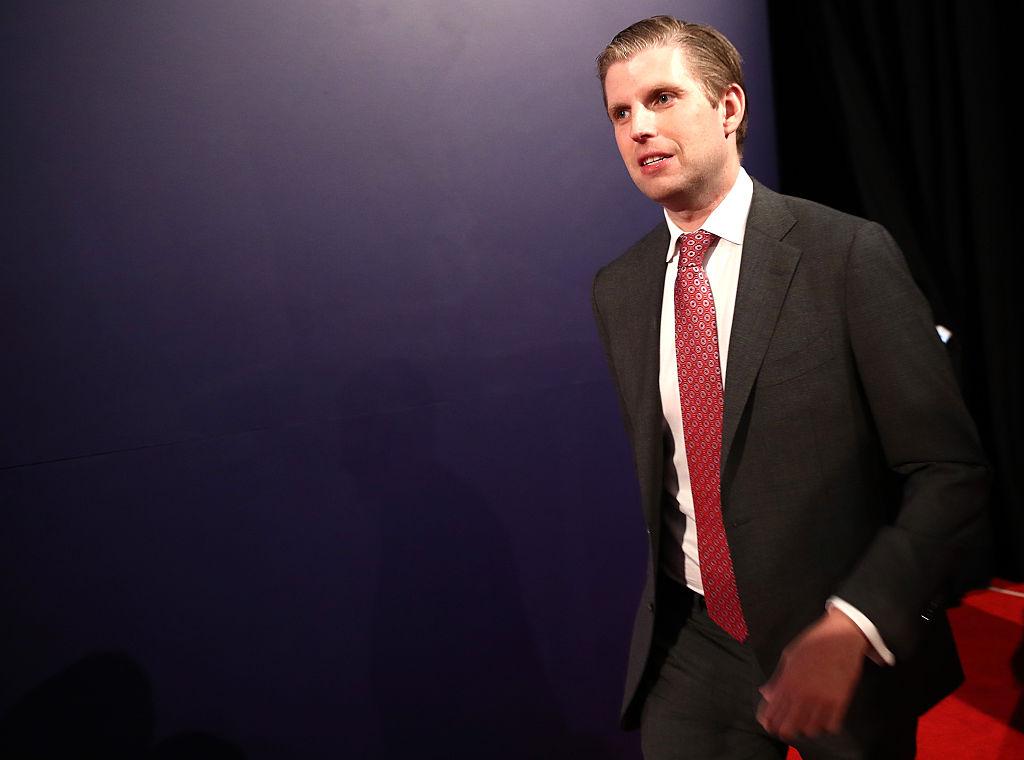 Here's the new haircut.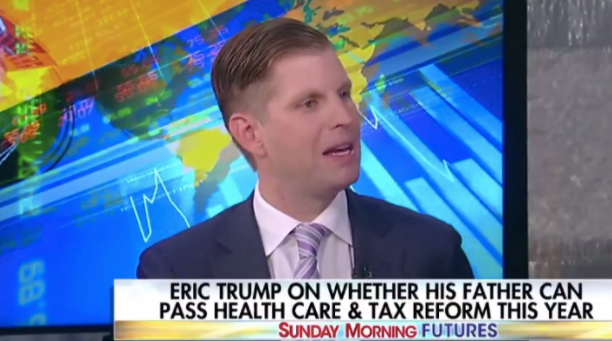 People keep thinking his new haircut looks like Richard Spencer.
Even Richard Spencer tweeted about it.
Where others are a bit more haunting in their comparison to fascism.
An unofficial but common name for this haircut has been a "Hitler youth cut." As of the last couple of years the alt right have reinstated the haircut as part of their fascist beliefs. Whether Eric Trump intended on making a political statement or not, it definitely appears he has.