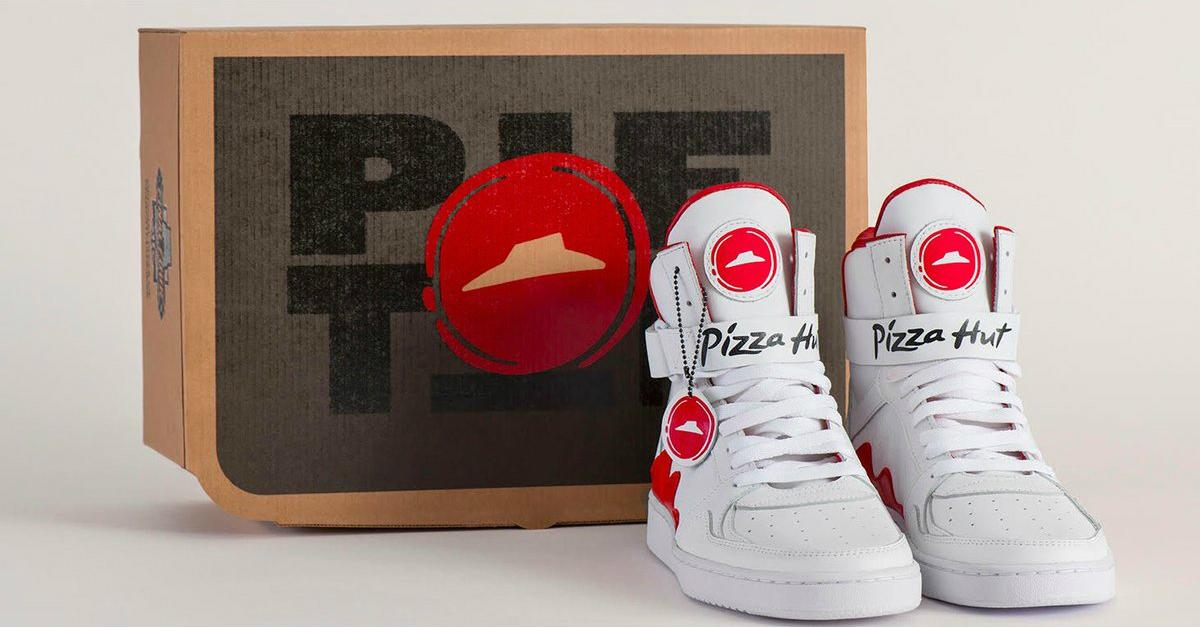 Pizza Hut's 'Pie Top' Sneakers Can Literally Order Pizza For You, Fulfilling Every '90s Kid's Dream
By Mustafa Gatollari
Humanity is in a constant struggle to make life as simple as possible for us all. Whether it's instant gratification dating apps that let you cycle through hundreds of people by swiping either left or right, getting an entire family meal in under 3 minutes without having to step foot outside of your car, or watching Netflix with your socks, it's all becoming a little too easy.
Will there ever come a point in time where we say, "enough is enough, we've gone too far in our quest for ultimate leisure and convenience?"
Well, seeing as we're the same species that invented the snuggie, it doesn't seem likely.
And these Pie-Top sneakers are just another example of what mankind has become.
That's right, "Pie Tops." Get it?
These punny kicks allow you to order a pizza simply by pressing down on the Pizza Hut logo on your sneakers.
The shoes are connected to your phone via bluetooth, which syncs with your phone's Pie Tops app and instantly submits the order.
Now, if you think you can just head to your nearest Foot Locker or Marshall's basement in a few months to pick these bad boys up, well, I've got some bad news for you: there are only 64 pairs available.
The Pie Tops were custom made, by hand, for the NCAA tournament. They were developed by Pizza Hut to show just how easy it is to order a pie in today's day and age.
You can even order them through Amazon's Alexa, which is pretty impressive. Not as cool as tapping your kicks, but still, pretty awesome. Anyone wanna predict how much these bad boys will fetch on ebay in a couple of years? It'll definitely be one collectors seek out. (h/t pizzahut)