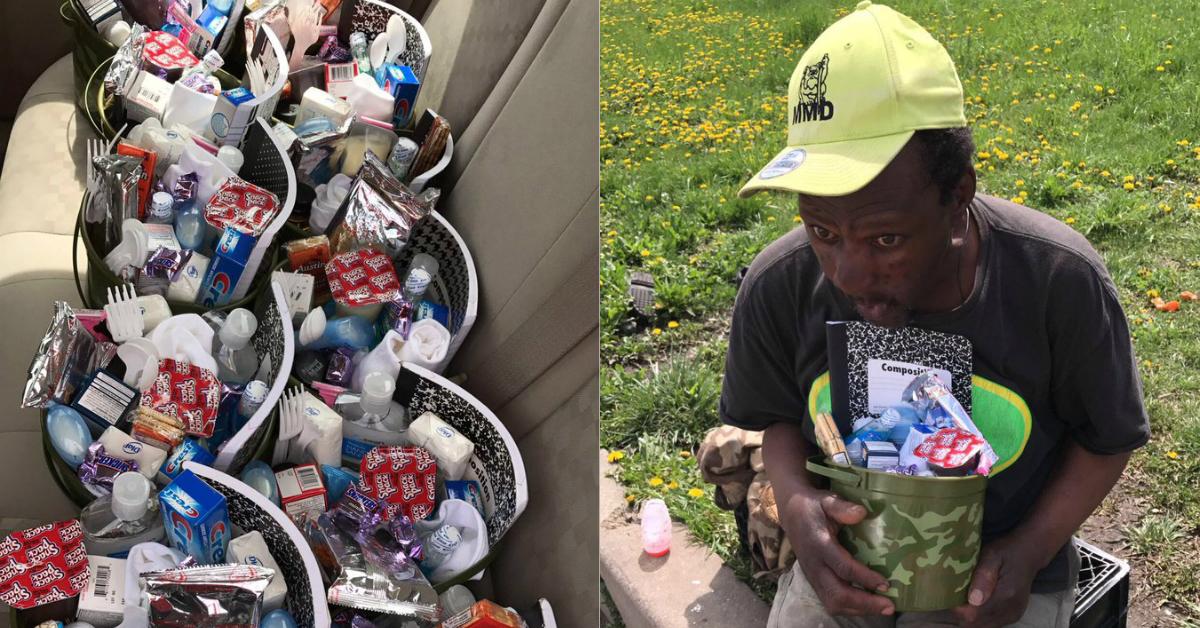 This Woman Spent Easter Delivering 'Blessing Baskets' To Chicago's Homeless
By Mustafa Gatollari
When it comes to holidays, it's easy to use the special occasions just as an opportunity to get absolutely bombed and never really partake in the "holiday spirit" of things.
One woman went above and beyond to on this special holiday for some and delivered goodie baskets for people who are living on the streets of Chicago. They were filled with all kinds of essentials for Easter with candy, dolls and food.
Now, since I didn't grow up celebrating Easter (outside of going on awesome egg hunts my mom would orchestrate for me and my siblings) I don't really know what the holiday is all about. I know it has something to do with the resurrection of Christ, and I'm not sure how the rabbits or eggs or pastel colors play into it, but I'm not complaining.
I'm assuming, though, that like most religious-themed holidays, Easter's all about good cheer and wholesome stuff.
Which is why it's pretty awesome that this woman decided to nix the traditional Easter basket filled with candy, and stocked them up with essentials for the homeless.
She called the bags "Blessing Baskets."
She packed each composition notebook in the basket with an inspirational message, too.
And here's what each of them contains.
Some people were so happy to receive it that they asked for their pictures to be taken.
Some people were giving the Twitter user who posted about the baskets some grief for uploading photos of recipients online.
But she seemed unphased by their criticism.
And other users had a message for people who were saying she was "bragging" about her generosity.
And at the end of the day, gentlemen like this receive some care they could really, really use.
So even if she is showing off, I'm fine with it.