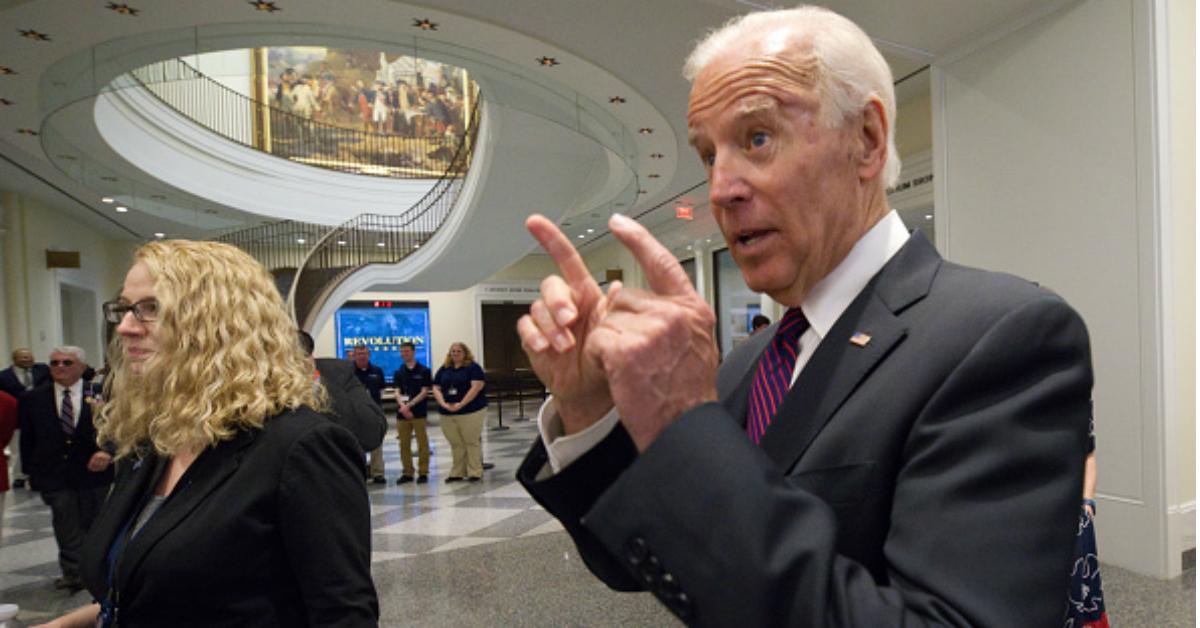 Joe Biden Condemns Violence In Powerful Speech On Campus Sexual Assault
By Mustafa Gatollari
I don't know what it's like to worry about being sexually assaulted. Sure, that doesn't mean I haven't been groped or grabbed or cornered, but I'm a 6'1, 220 pound man and if anyone's trying to put me in danger, then they're gonna have to work pretty hard to do anything to me.
I'm not saying my size and sex make me some kind of unstoppable force that's immune to abuse. I'm just saying that I worry about it a whole let less than, let's say, my wife does when she's walking by herself somewhere at night. And that sucks.
But just because I don't worry about being sexually assaulted while out partying, doesn't mean I can't be an advocate for women who are at risk.
Which is what the basis of Joe Biden's "It's On Us" campaign is all about: getting men involved in helping to end the epidemic of sexual violence on college campuses.
The former Vice President delivered a powerful speech at George Mason University that made the initiative's message loud and clear: that any man who sees a woman being sexually assaulted but does nothing about it is a coward.
"Guys, a woman who's dead drunk cannot consent. You are raping her. You are raping her. If you cannot say, 'It's okay.' I really mean this. We've got to talk about this. Consent requires affirmative consent. And if you're too drunk to be able to consent, it is not consent."
Biden's been more and more visible in the past few months.
He's had a guest appearance on Law & Order: SVU. A letter he wrote to the Stanford rape survivor after Brock Turner tried dismissing his behavior as a result of party culture and drinking too much alcohol went viral. Something that Biden strongly condemned as being an appropriate excuse.
"Our society is going to be judged by future generations about our civility and our decency. One of the measures we're going to be looked at is how did we deal with this issue? There is never a culture of justification for any of this. Brutality is brutality. Human rights are basic. I don't care what's your religion — no religion, no culture can be sustained or should be tolerated that says it's OK to abuse another human being."
In his speech, Biden went on to say that rape ultimately boils down to a struggle for power, and isn't fueled by a hunger for sex.